Governor Wolf's proposal would increase General Fund spending to $45.7 billion, an increase of $4.5 billion, $2 billion of which is federal American Rescue Plan Act (ARPA) spending. Including the expenditure of federal dollars returned to Pennsylvania during the pandemic, the governor's budget represents a 10.9% increase in spending (a 16.6% increase when only comparing the Fiscal Year 2021-22 General Fund total spend to the governor's General Fund spending proposal for Fiscal Year 2022-23).
More importantly, the proposed spending increase would result in a $1.3 billion budget deficit for Pennsylvanians in Fiscal Year (FY) 2023-24.
It is important for Pennsylvanians to understand that Gov. Wolf's spending proposal generates a $13 billion budget deficit bill, not a $1.6 billion surplus as he claims. Pennsylvania taxpayers will be responsible for paying the bill within four years (FY 2026-27) of Gov. Wolf leaving office.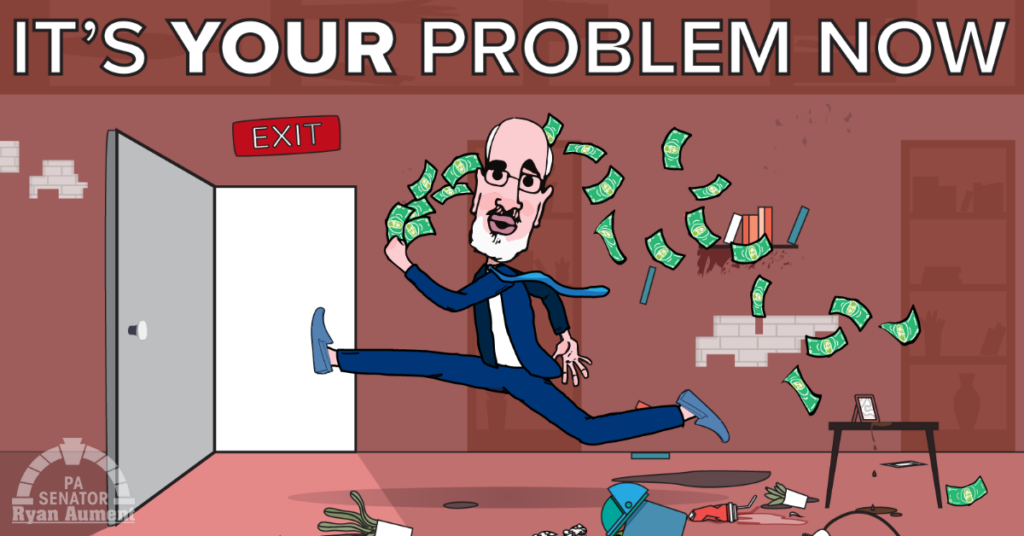 Bottom line: Governor Wolf's overly optimistic revenue projections and massive spending proposals in his FY 2022-23 budget plan add up to a $1.3 billion deficit next year and a $13 billion gap by FY 2026-27. It's a lesson in fiscal irresponsibility that the General Assembly will have to rewrite. If the governor gets his way, taxpayers will be left paying for today's spending for many, many years.