If you know a veteran, please forward this issue to him or her as it provides important updates, resources, and information.
In this Update:
More Survivors of Veterans Eligible for PACT Act Benefits
Women Veterans to Benefit from Health Care Task Force
"Be the One" Initiative Addresses Veteran Suicide Crisis
PA Launches Program to Help Military-connected Children Who Change Schools
Celebrating the 100th Birthday of a Local Veteran
VA Programs to Support Veterans Struggling with Loneliness
Florida Center Says 'Grey Team' Technology, Exercise Help Veterans Overcome PTSD, Other Ailments
Post-Traumatic Stress Disorder Screening
What are Vet Centers?
Who is Eligible to Receive Services at Vet Centers?
Contacting Your Local Vet Center
---
More Survivors of Veterans Eligible for PACT Act Benefits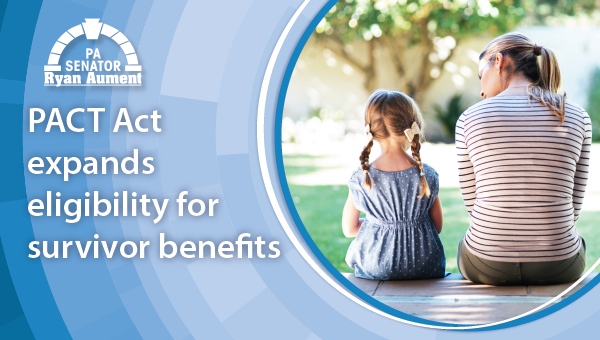 The PACT Act, passed in August 2022, expands veterans' eligibility to benefits based on the addition of new presumptive conditions and toxic exposure locations.
Presumptive conditions are ones the U.S. Department of Veterans Affairs (VA) assumes are related to military service, therefore making it easier for veterans to connect certain conditions to their military service.
As a result, more survivors are eligible for benefits than ever before.
Qualifying family members may be eligible to receive Dependency and Indemnity Compensation (DIC), which is a monthly payment provided to the surviving spouse, dependent child, or parent of a veteran who died from a service-connected disability.
Information regarding DIC for spouses, dependents, and parents can be found here. Additional information about the PACT Act can be found here.
Women Veterans to Benefit from Health Care Task Force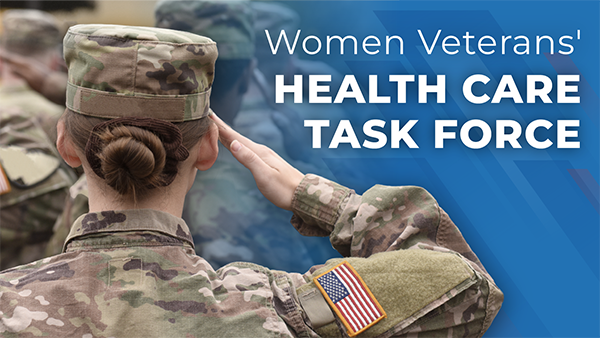 To provide care for the unique health needs of women veterans, the Senate approved a measure establishing the Task Force on Women Veterans' Health Care in Pennsylvania.
The task force will study health issues facing women veterans and make recommendations to the governor and General Assembly. The panel will be composed of individuals with relevant specialties, including the chair of the State Veterans' Commission and health care providers.
Senate Resolution 46 would also pave the way for Pennsylvania to potentially receive additional federal funding to address women veterans' health care issues.
"Be the One" Initiative Addresses Veteran Suicide Crisis
The number one issue facing our veterans today is suicide. On average, we lose 17-22 veterans to suicide every day. To address this crisis, the American Legion and Chip Ganassi Racing have partnered for the "Be the One" initiative.
If you are a race fan, you may have seen the Ganassi #10 Honda displaying the American Legion's "Be the One" logo at the Indy 500.
"Be the One" is such a simple, yet effective, way to combat veteran suicide by ending the stigma. Learn more about how to help a veteran in crisis here.
PA Launches Program to Help Military-connected Children Who Change Schools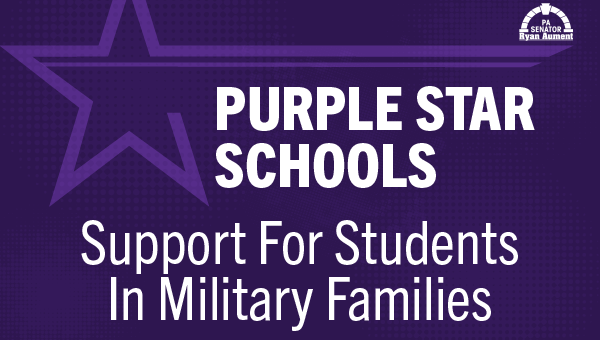 Pennsylvania school districts are urged to take part in the state's new Purple Star Program to support military-connected children as they relocate to new schools due to a parent's change in duty station.
Created through legislation enacted last year, the Purple Star School designation is given to schools or local education agencies for their commitment to active-duty military families and students. Pennsylvania joins 37 states that already offer schools this designation.
The Purple Star School program encourages schools to identify and support the children of service members on active duty, and in the National Guard and Reserves, as they transition to a new school. Schools can receive the Purple Star Award from the Pennsylvania Department of Education (PDE) if they meet specific criteria demonstrating their commitment to students and families connected to our nation's military.
To learn more and apply for the Purple Star School designation, schools can visit PDE's website. The program is open to public and non-public schools in Pennsylvania.
Celebrating the 100th Birthday of a Local Veteran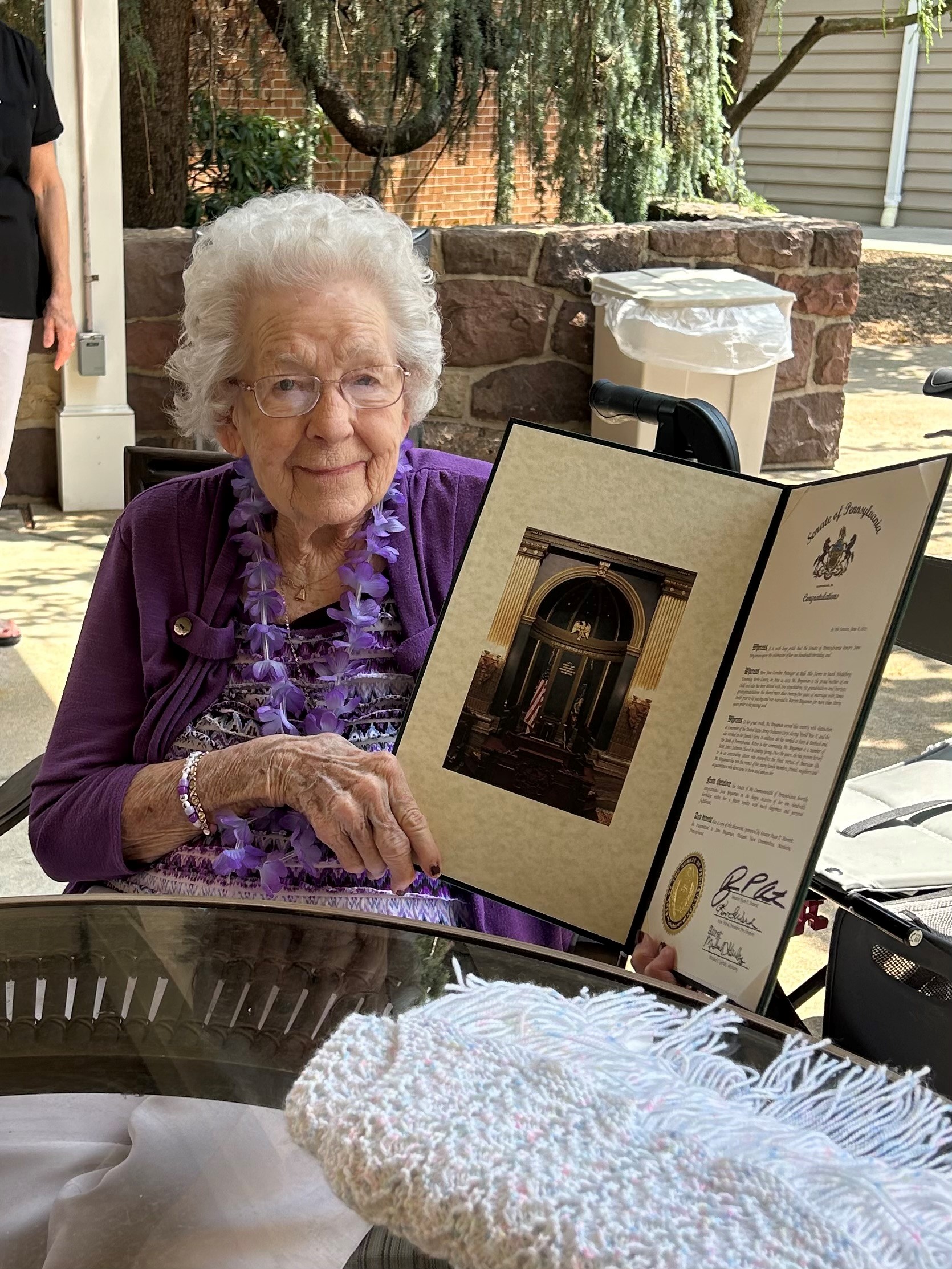 Happy belated 100th birthday to Manheim resident, June Bingaman! Ms. Bingaman served this country with distinction as a member of the U.S. Army Ordnance Corps during WWII, and she also worked on her family's farm. Congrats to Ms. June Bingaman on this happy occasion!
VA Programs to Support Veterans Struggling with Loneliness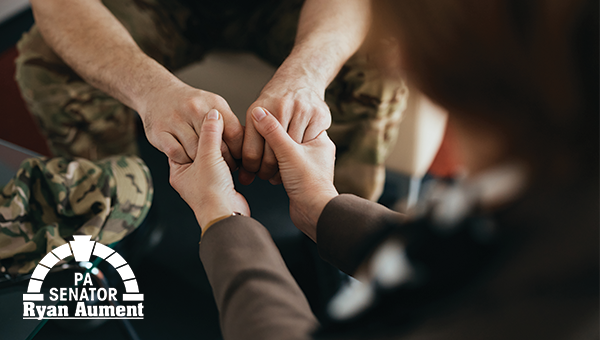 It's common for everyone to experience loneliness from time to time. However, this loneliness can become chronic for some, especially our most vulnerable.
Age, gender, race, and socioeconomic background doesn't matter, and even those with strong social support networks can still experience loneliness.
Many veterans do not receive regular visitors or phone calls, and health care professionals indicate these veterans are more likely to present at emergency departments, to use phone crisis lines and to develop clinical conditions such as depression, anxiety, and suicidal ideations. Some can develop substance abuse issues.
The VA reports that to address the issue of loneliness, it offers an array of programs to support veterans who may be struggling with it. Those programs include pet therapy, music therapy, and group therapy. In some areas, veterans with caregivers can request weekly visitation by a trained volunteer, which also has the added benefit of providing regular respite for the caregiver.
A newer program operated by the VA is the Compassionate Contact Corps. The program highlights the power of genuine human connection in combating loneliness and improving mental health outcomes.
It's a non-clinical program that uses trained volunteers, preferably from the same community, who are matched with a veteran who has been identified by their clinician as potentially benefiting from additional social connection. The volunteer phones the veteran weekly, usually for 15 to 60 minutes of meaningful conversation.
This has become a signature program of American Red Cross and Soldier's Angels, and the VA says there is significant participation from other veteran service organizations helping to combat this issue.
For veterans and caregivers of veterans interested in the program, speak with your VA primary care physician or VA social worker. If you're interested in volunteering, contact your local VA Center for Development & Civic Engagement office.
Florida Center Says 'Grey Team' Technology, Exercise Help Veterans Overcome PTSD, Other Ailments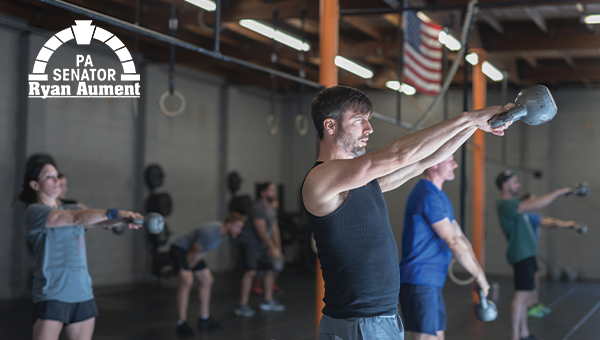 Grey Team is a seven-year-old organization located in Boca Raton, Florida, that combines personalized workouts, camaraderie, community outings, and an array of machines in a 90-day program targeted at improving the physical and mental health of veterans.
The nonprofit center, located in a converted warehouse, gets its name, in part, from the brain's nickname: "gray matter." Many of the vets who apply and are accepted into the free program suffered head trauma in battle or have post-traumatic stress disorder (PTSD).
The founders of Grey Team believe drugs are often overutilized in other veteran programs, such as those in VA hospitals, which they say doesn't always produce the best results for veterans.
Grey Team co-founder Cary Reichbach, 62, a physical trainer and former Army police officer, says the goal is to get the vets off medications for their mental and physical ailments when possible. Even after completing the program, participants can still work out, hang out, and participate in outings.
The Grey Team's program features an array of machines using infrared light, lasers, and sound waves meant to relieve stress, heal mental and physical wounds, and help the vets sleep without the use of pharmaceuticals. The program is run by a primary team of seven, including a medical director.
Thus far, the number of participants in the program has been limited, and researchers are currently collecting data to determine if the program's treatments work. However, most experts note exercise is common to many types of therapy and treatment that have shown positive results for PTSD, depression, and suicide risk.
Post-Traumatic Stress Disorder Screening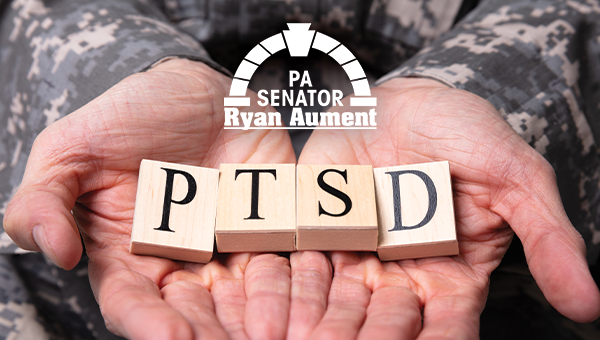 The National Center for PTSD is sharing an online self-screening test as part of PTSD Awareness Month. Self-screening promotes taking the first step in seeking PTSD treatment and requires only a few minutes to complete.
It is important to note, though, that only a trained provider can diagnose PTSD. Responses to the self-screening test are private and secure – they are not collected or shared. The website suggests that anyone doing the online self-screening test can take a screenshot or print this screen to share the information with a health care provider.
What are Vet Centers?

VA vet centers provide free and confidential readjustment counseling for war-zone veterans and their families, from World War II to the current Global War on Terror.
Vet centers are small, non-medical, counseling centers conveniently located in our region. They're staffed by highly trained counselors and team members dedicated to seeing you through the challenges that come with managing life during and after the military.
Our region is served by the Lancaster Vet Center, which is one of 12 vet centers in Pennsylvania and more than 300 across the country. Whether you come in for one-on-one counseling or to participate in a group session, at vet centers you can form social connections, try new things and build a support system with people who understand you and want to help you succeed.
Who is Eligible to Receive Services at Vet Centers?
Vet center services are available to veterans at no cost, regardless of discharge character, and without the need to be enrolled in VA health care or having a service-connected disability. If you are a veteran or service member, including members of the National Guard and Reserve, you can access vet center services if you:
Served on active military duty in any combat theater or area of hostility.
Experienced military sexual trauma (regardless of gender or service era).
Provided mortuary services or direct emergent medical care to treat the casualties of war while serving on active military duty.
Performed as a member of an unmanned aerial vehicle crew that provided direct support to operations in a combat theater or area of hostility.
Accessed care at a Vet Center prior to Jan. 2, 2013 as a Vietnam-era veteran.
Served on active military duty in response to a national emergency or major disaster declared by the president, or under orders of the governor or chief executive of a state in response to a disaster or civil disorder in that state.
Are a current or former member of the Coast Guard who participated in a drug interdiction operation, regardless of the location.
Contacting Your Local Vet Center
Even if you are unsure if you meet the criteria to receive services from a vet center, please contact a center.
Center services are also available to family members when their participation would support the growth and goals of the veteran or active-duty service member. If you consider them family, so does your local center. Bereavement services are also available to family members of veterans who were receiving vet center services at the time of the veteran's death, and to the families of service members who died while serving on active duty.
The Lancaster Vet Center, located at 1817 Olde Homestead Lane, Suite 207, Lancaster, PA 17601, can be contacted at 717-283-0735 or toll free 24/7 at 1-877-WAR-VETS (927-8387).
The other vet center locations in Pennsylvania are:
Bucks County Vet Center, 2 Canals End Road, Suite 201B, Bristol, PA 19007, 215-823-4590
DuBois Vet Center, 100 Meadow Lane, Suite 8, DuBois, PA 15801, 814-372-2095
Erie Vet Center, 240 West 11th Street, Suite 105, Erie, PA 16501, 814-453-7955
Harrisburg Vet Center, 1500 N. Second Street, Harrisburg, PA 17102, 717-782-3954
Norristown Vet Center, 320 East Johnson Highway, Suite 201, Norristown, PA 19401, 215-823-5245
City Center Philadelphia Vet Center, 801 Arch Street, Suite 502, Philadelphia, PA 19107, 215-627-0238
Northeast Philadelphia Vet Center, 101 East Olney Avenue, Philadelphia, PA 19120, 215-924-4670
Pittsburgh Vet Center, 2500 Baldwick Road, Suite 15, Pittsburgh, PA 15205, 412-920-1765
Scranton Vet Center, 1002 Pittston Avenue, Scranton, PA 18505, 570-344-2676
White Oak Vet Center, 2001 Lincoln Way, Suite 280, White Oak, PA 15131, 412-678-7704
Williamsport Vet Center, 49 East Fourth Street, Suite 104, Williamsport, PA 17701, 570-327-5281
For more information, please visit www.vetcenter.va.gov.