If you know a veteran, please forward this issue to him or her. There are some important updates, resources, and information they can use.
In this Update:
Community Walk on May 18 to Support Homeless Veterans
Nine Rare Respiratory Cancers Added to Presumed Service-connected Disabilities Due to Fine Particulate Matter Exposure
Tragedy Assistance Program Seeks Service Members, Veterans to Serve as Mentors to Grieving Military Children
Looking for a Job? Let Your Military Service Work for You Through the Veterans' Recruitment Appointment
Veterans and Their Spouses Could Find Their Next Career Using HireMilitary
The VA's 2022-28 Strategic Plan
VA Health Chat Now Available in VISN 4
PA Air National Guard Helps Build Tiny Homes for Pennsylvania Vets
Military and Veterans Discounts
Remember To Vote
Vet Centers
---
Community Walk on May 18 to Support Homeless Veterans
The U.S. Department of Veterans Affairs (VA)'s 12th annual VA2K Walk & Roll event is back with goals of moving the body in support of your whole health and well-being, while also helping homeless veterans. The event is scheduled for Wednesday, May 18, at the Lebanon VAMC located at 1700 S. Lincoln Ave., Lebanon, PA 17042 starting at 11 a.m.
The community is invited to participate in the VA2K event, which includes a short two-kilometer walk (1.24 miles). The event is free, and it is suggested that participants be at the front of building 1, near the Whole Health Tent, 15 minutes prior to the start.
To help area homeless Veterans, participants are encouraged to bring a voluntary donation such as clothing, toiletries, packaged food, or bottled water. These donations will be collected and distributed to local homeless veterans. Donations are not required to participate.
Community groups that are interested in participating in the event should contact the local VA2K coordinator, Michelle Ayers at 717-272-6621 x 5596 or via email at mailto:michelle.ayers@va.gov.
Nine Rare Respiratory Cancers Added to Presumed Service-connected Disabilities Due to Fine Particulate Matter Exposure
The U.S. Department of Veterans Affairs (VA) announced the addition of nine rare respiratory cancers to the list of presumed service-connected disabilities due to exposure to fine particulate matter for veterans who served any amount of time in Afghanistan, Djibouti, Syria, or Uzbekistan during the Persian Gulf War, from Sept. 19, 2001, to the present, or the Southwest Asia theater of operations from Aug. 2, 1990, to the present.
Veterans and survivors who had claims previously denied for any of the following respiratory cancers are encouraged to file a supplemental claim for benefits:
Squamous cell carcinoma of the larynx;
Squamous cell carcinoma of the trachea;
Adenocarcinoma of the trachea;
Salivary gland-type tumors of the trachea;
Adenosquamous carcinoma of the lung;
Large cell carcinoma of the lung;
Salivary gland-type tumors of the lung;
Sarcomatoid carcinoma of the lung; and
Typical and atypical carcinoid of the lung.
The VA said it will contact impacted veterans and survivors to inform them about their eligibility and share information on how to apply.
To apply for benefits, veterans and survivors may visit VA.gov or call toll-free at 800-827-1000.
If you need help navigating the benefits process, the American Legion offers Accredited American Legion service officers who are specially trained to provide expert assistance, free of charge, to veterans and their families. While most of a service officer's work involves application for VA disability benefits, these compassionate professionals also provide information, referrals and resources on education, employment and business, death benefits, and other important topics. Click here for more information about finding a service officer.
Tragedy Assistance Program Seeks Service Members, Veterans to Serve as Mentors to Grieving Military Children
Deaths of military loved ones are an unfortunate but potential situation that comes with the dedication of one's life to the protection and safety of our nation.
The Tragedy Assistance Program for Survivors (TAPS), a national organization started in 1994 to provide comfort and hope to those grieving the death of a military loved one, is looking for active duty, reserve, National Guard, and veteran community members to serve as supportive companions to children of America's fallen military heroes at the 28th Annual National Military Survivor Seminar and Good Grief Camp, May 26-30 in Arlington, Virginia.
According to TAPS, surviving children from across the country, ages 5-18, will come together and connect with other children who have experienced similar losses – creating lasting friendships, learning coping skills, and honoring their fallen service members.
At TAPS, military mentor companionship for children grieving the death of a military family member is the foundation of a caring TAPS family and Good Grief Camp programming. Military mentors are needed to pair with these children and work in small groups facilitated by an experienced leader.
As a mentor, you'll be a buddy to a brave child throughout the event as they share and connect with other surviving kids and learn how to honor their loved ones. You may do art projects and play silly games. You may throw footballs and cheer them on in relays. You will create lasting memories and feel pride in yourself for the work you've done.
To register as a military mentor, click here. If you have questions about mentoring at the Good Grief Camp, please call 800-959-TAPS (8277) or email mentors@taps.org.
Looking for a Job? Let Your Military Service Work for You Through the Veterans' Recruitment Appointment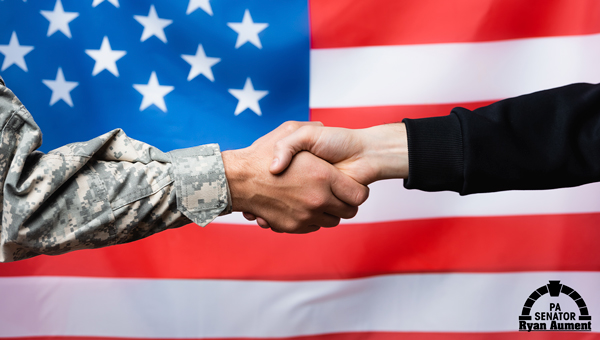 As one of several hiring paths available to veterans, the Veterans' Recruitment Appointment (VRA) offers those who have served our country a chance to bring their qualifications to the forefront of the hiring process.
According to the U.S. Department of Veterans Affairs (VA), special hiring authorities allow agencies to appoint specific groups of qualified individuals to positions in the federal government, bypassing the competitive hiring process.
Through these authorities, hiring agencies like the VA can better recruit a diverse group of candidates and fill vacancies more quickly.
Using VRA, the VA says it can appoint a qualified, eligible veteran to any position, and at any grade level up to and including a GS-11 or equivalent, as long as the candidate is qualified.
Some veterans hired through VRA will also be able to join the competitive service after two years of satisfactory service in a regular position.
For more information about how to qualify for appointment through the VRA, click here.
Veterans and Their Spouses Could Find Their Next Career Using HireMilitary
Members of our military community have lots of skills and experience that can be a great benefit to many employers.
Created in 2017 by a veteran with 24 years of military service, HireMilitary looks to connect organizations and employers with the diverse amount of available military talent offered by those who are leaving or who have left the military, which in turn empowers transitioning service members, veterans, and military spouses to find meaningful careers.
According to HireMilitary, it has a network of employers, from small businesses to Fortune 500 global brands, that are looking to hire veterans and military spouses. When veterans and spouses join HireMilitary's free talent pool, the company says it immediately matches them to job opportunities around the country based on skill sets and interests.
The HireMilitary website indicates job openings are updated daily and are available to all veterans and military spouses. To join the HireMilitary talent pool, you'll need to fill out a brief form and upload a resume here.
The VA's 2022-28 Strategic Plan
The U.S. Department of Veterans Affairs (VA) last month released its Fiscal Year 2022-2028 Strategic Plan.
According to the VA, it is a culmination of two years of interviews and discussions with VA experts and external stakeholders, including various veterans service organizations, as well as members of Congress and other federal agencies.
The VA says the new plan reflects four overarching goals:
Consistent communication by the VA with its customers and partners to assess and maximize performance, evaluate needs, and build long-term relationships and trust.
Delivery by the VA of timely, accessible, high-quality benefits, care, and services to meet the unique needs of veterans and all those they serve.
Building and maintaining trust between the VA and veterans, their families, caregivers and survivors – as well as their employees and partners – through proven stewardship, transparency, and accountability.
Striving for excellence in all VA business operations – including governance, systems, data, and management – to improve experiences, satisfaction rates, accountability, and security for veterans.
The VA indicated that to implement the plan, it will employ a three-pronged approach that includes communicating with employees and veterans, developing implementation strategies to maximize performance, and measuring results to achieve targeted outcomes that improve the health, dignity, and well-being of all veterans.
For additional information about the plan, contact the Office of Enterprise Integration's Strategic Planning team at sps@va.gov.
VA Health Chat Now Available in VISN 4
If you have a non-urgent health care question, VA Health Chat – an app for computers, as well as Android and Apple smart devices – can quickly connect you with a VISN 4 (VA Healthcare) Clinical Contact Center nurse.
Chat is available 7:30 a.m. to 4 p.m. ET Monday through Friday except holidays.
Click here to go to the app webpage.
Veterans receiving health care at VA medical centers throughout VISN 4 with more urgent needs – including such common conditions as minor cuts, scrapes, rashes, and skin irritations, tick, insect, and spider bites, common cold, cough and flu symptoms, headaches, sprains, back pain and joint pain/stiffness, pink eye, urinary tract infections, upset stomach, and constipation – can obtain care with the ease of a video chat or phone call with a licensed health care provider through VISN 4's Tele Urgent Care.
VISN 4 Tele Urgent Care uses VA Video Connect to conduct appointments privately and securely in a virtual medical room from anywhere using the camera on your smart phone, computer, or tablet.
Tele Urgent Care is available from 8 a.m. to 8 p.m. ET, 365 days per year at 1-833-TELE-URGENT (1-833-835-3874), and there are no copayments for making a call.
PA Air National Guard Helps Build Tiny Homes for Pennsylvania Vets
To assist homeless veterans' transition to a more independent life, the Pennsylvania Air National Guard is helping Veterans Outreach of Pennsylvania to build a village of 15 tiny homes on a five-acre parcel surrounding a community center for homeless veterans in South Harrisburg along the Susquehanna River.
The Pennsylvania Air National Guard helped ready the site by removing debris, clearing brush, and crushing large boulders with the help of companies that donated equipment and tools.
Volunteers and support for the project are still being sought as organizers hope to break ground on Veterans Day.
Click here for a brochure about the project.
Military and Veterans Discounts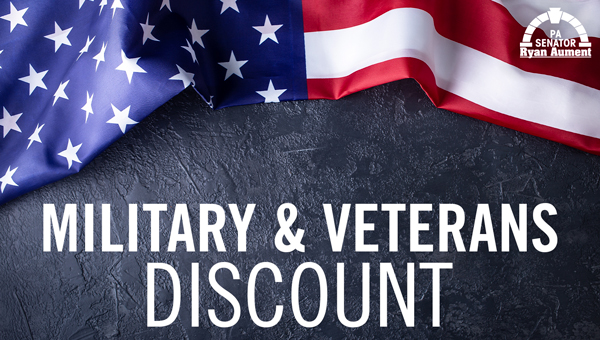 In thanks for the service to our country by our members of the military, some hotels, restaurants, and attractions in Pennsylvania and nationwide offer exclusive military discounts for those who verify their military service.
Most discounts are available for active duty, reserve, National Guard, military retirees, veterans, and dependents.
Click here for a Pennsylvania-specific list of some of the available discounts.
For a much larger guide of programs and discounts available nationwide, click here.
Remember to Vote on May 17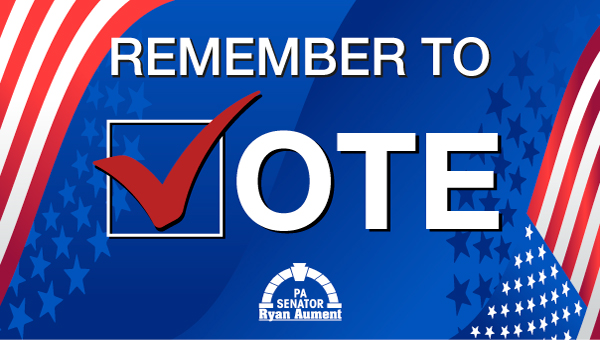 Pennsylvania's May 17 Primary Election is just around the corner, and if you are a member of the military, you have options for how you can vote.
The Pennsylvania Department of State website offers more information about all the available voting options.
What are Vet Centers?

VA vet centers provide free and confidential readjustment counseling for War-Zone Veterans and their families, from World War II to the current Global War on Terror.
Vet centers are small, non-medical, counseling centers conveniently located in your community. They're staffed by highly trained counselors and team members dedicated to seeing you through the challenges that come with managing life during and after the military.
Our region is served by the Lancaster Vet Center, which is one of 12 vet centers in Pennsylvania and more than 300 across the country. Whether you come in for one-on-one counseling or to participate in a group session, at vet centers you can form social connections, try new things, and build a support system with people who understand you and want to help you succeed.
Who is Eligible to Receive Services at Vet Centers?
Vet center services are available to veterans at no cost, regardless of discharge character, and without the need to be enrolled in VA health care or having a service-connected disability. If you are a veteran or service member, including members of the National Guard and Reserve, you can access vet center services if you:
Served on active military duty in any combat theater or area of hostility.
Experienced military sexual trauma (regardless of gender or service era).
Provided mortuary services or direct emergent medical care to treat the casualties of war while serving on active military duty.
Performed as a member of an unmanned aerial vehicle crew that provided direct support to operations in a combat theater or area of hostility.
Accessed care at a vet center prior to Jan. 2, 2013, as a Vietnam-era veteran.
Served on active military duty in response to a national emergency or major disaster declared by the president, or under orders of the governor or chief executive of a state in response to a disaster or civil disorder in that state.
Are a current or former member of the Coast Guard who participated in a drug interdiction operation, regardless of the location.
Contacting Your Local Vet Center
Even if you are unsure if you meet the criteria to receive services from a vet center, please contact a center – if the center can't help you, they'll find someone who can.
Center services are also available to family members when their participation would support the growth and goals of the veteran or active-duty service member. If you consider them family, so does your local center. Bereavement services are also available to family members of veterans who were receiving vet center services at the time of the veteran's death, and to the families of service members who died while serving on active duty.
The Lancaster Vet Center, located at 1817 Olde Homestead Lane, Suite 207, Lancaster, PA 17601, can be contacted at 717-283-0735 or toll free 24/7 at 1-877-WAR-VETS (927-8387).
The other vet center locations in Pennsylvania are:
Bucks County Vet Center, 2 Canals End Road, Suite 201B, Bristol, PA 19007, 215-823-4590
DuBois Vet Center, 100 Meadow Lane, Suite 8, DuBois, PA 15801, 814-372-2095.
Erie Vet Center, 240 West 11th Street, Suite 105, Erie, PA 16501, 814-453-7955
Harrisburg Vet Center, 1500 N. Second Street, Harrisburg, PA 17102, 717-782-3954
Norristown Vet Center, 320 East Johnson Highway, Suite 201, Norristown, PA 19401, 215-823-5245
City Center Philadelphia Vet Center, 801 Arch Street, Suite 502, Philadelphia, PA 19107, 215-627-0238
Northeast Philadelphia Vet Center, 101 East Olney Avenue, Philadelphia, PA 19120, 215-924-4670
Pittsburgh Vet Center, 2500 Baldwick Road, Suite 15, Pittsburgh, PA 15205, 412-920-1765
Scranton Vet Center, 1002 Pittston Avenue, Scranton, PA 18505, 570-344-2676
White Oak Vet Center, 2001 Lincoln Way, Suite 280, White Oak, PA 15131, 412-678-7704
Williamsport Vet Center, 49 East Fourth Street, Suite 104, Williamsport, PA 17701, 570-327-5281
For more information, please visit www.vetcenter.va.gov