Dear friend,
We achieved a lot in 2022, but our work is not done. Pennsylvania is a fantastic place to live, work, and raise a family; but we also face many challenges and barriers to reaching our full potential.
In 2023, I've pledged to continue to champion issues that matter to you and to work collaboratively with my colleagues in the state Senate to pass meaningful reforms that will positively impact the quality of life for all Pennsylvanians.
It has been a pleasure not only representing you in Harrisburg, but also serving you throughout our communities in Northern Lancaster County.
I look forward to continuing to serve you in 2023.
God bless,

State Sen. Ryan P. Aument
36th Senatorial District
In this Update:
Nine of My Bills Signed into Law in 2022
We Responded to 14,013 Constituent Concerns in 2022
2022 Highlights: Meeting with Constituents & Touring Local Businesses
---
Nine of My Bills Signed into Law in 2022
In 2022, I sponsored dozens of proposals to help better the lives of Pennsylvanians. Nine of those proposals received bipartisan support and were ultimately signed into law, including legislation that will:
I also sponsored three proposals that received approval by the full Senate; those three bills would:
Limit sexual content in Pennsylvania schools,
Eliminate election ballot drop boxes, and
Restore the balance of power in state government by limiting the excessive power of the governor.
We Responded to 14,013 Constituent Concerns in 2022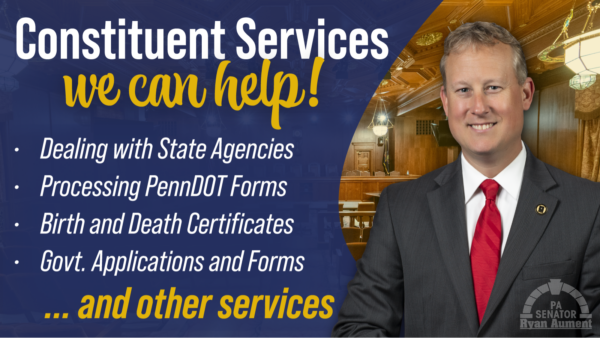 In 2022, my team:
Responded to 12,274 constituent concerns about legislation, my positions regarding hot button and controversial issues, or votes in the legislature;
Helped 1,653 constituents navigate state government by assisting them with unemployment compensation, roadblocks with state agencies, birth and death certificates, state tax forms, property tax rent rebate forms, and more.; and
Assisted 86 constituents with their PennDOT motor vehicle titles, registrations, driver's licenses, learner's permits renewals, and / or disability plate/placards.
Please feel free to contact us in 2023 for help with citations, letters of support, internship applications, and speaking requests. We can also provide status reports on legislation and help with problems you may encounter when dealing with state government and its agencies.
Click here for the full list of services available through my office.
2022 Highlights: Meeting with Constituents and Touring Local Businesses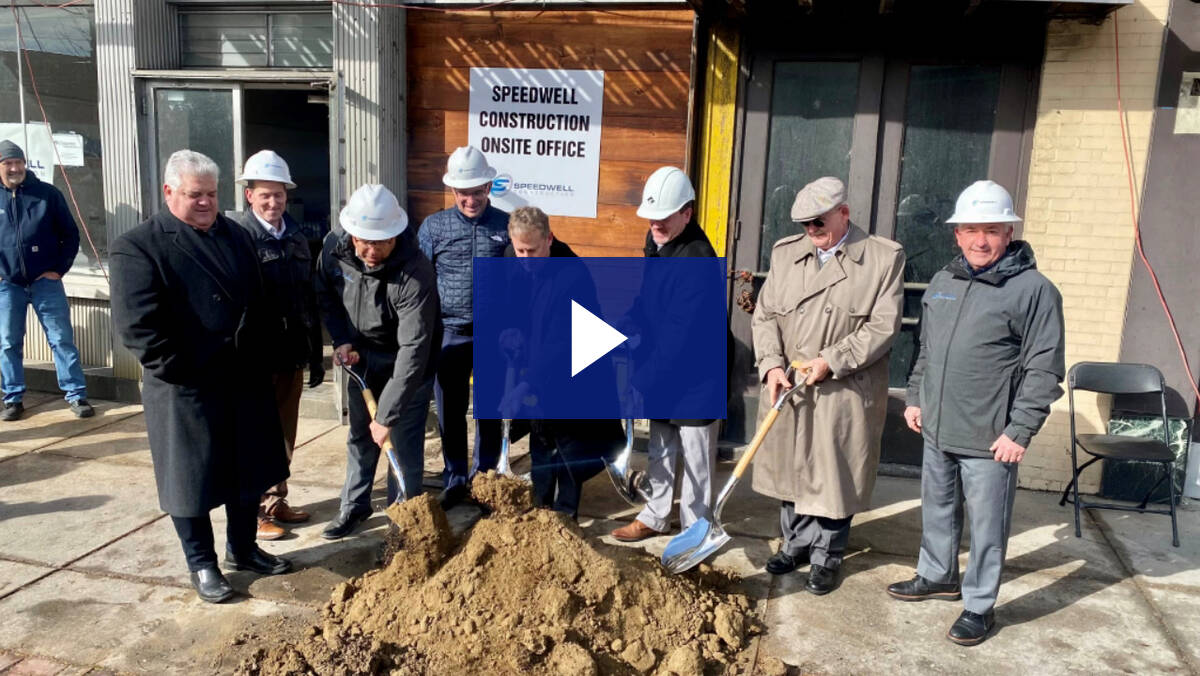 I traveled all over the district meeting with constituents, touring local businesses, and attending special events in the community, including:
Touring the Lancaster County Public Safety Training Center in Manheim with Chief Jack Brommer from Columbia Borough and members of the Lancaster County Chiefs of Police Association,
Speaking to students at local schools like Lititz Area Mennonite and K-Prep Learning Center in Columbia,
Visiting the Green Dragon Farmer's Market in Ephrata for its 90th anniversary,
Participating in three senior expos,
Hosting my annual Senator for a Day event with local high school students in April,
Attending the grand re-opening of Park Place Apartments in Elizabethtown, and more!
Here are some photos of my travels from 2022.