December 20, 2019
Construction Underway on Route 322/222 Interchange Project In Ephrata, West Earl Townships
Lane restrictions and traffic shifts will be in effect in the area around Pleasant Valley Road and Hahnstown Road in Ephrata and West Earl Townships over the next several weeks during nighttime hours as work begins on an important interchange improvement project.
As part of the project, the Route 322/222 interchange will be reconfigured to improve safety and traffic flow through the area. Work that is underway through the end of the year includes site preparations, utility work, temporary paving, line painting and more. Additional details about the project are available here.
---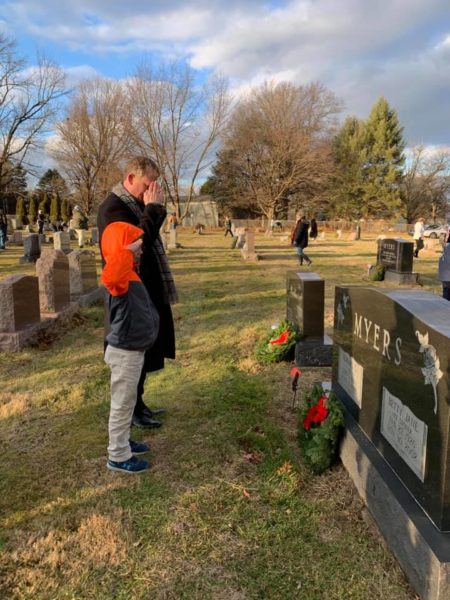 The Wreaths Across America program seeks to honor the service and sacrifice of our nation's veterans who are no longer with us by placing wreaths upon their graves each winter. I was honored to participate in this program locally, and I am grateful that so many dedicated volunteers in Landisville and Salunga helped make this effort possible this year.
---
Democracy Day Program Highlights Value of Civility for Students
Young people throughout the area recently came together for the second annual Democracy Day, an event that encourages high school students from schools throughout the area to debate the most controversial issues of the day with honesty and respect. I was extremely impressed with their willingness to listen to one another and work to understand opposing viewpoints.
My thanks goes out to LNP and Donegal High School for hosting this event, and to all of the students, teachers, parents and administrators who made it possible.
I wrote and recorded an op-ed about this incredible program. More information is available here.
Grants Awarded to Support Sick and Injured Students
The Pennsylvania Department of Education recently awarded $300,000 in grants to help students who face extended absences from school due to injury or illness. The grants – including one for IU 13 serving Lancaster County students – were awarded through the new Keystone Telepresence Grant Program, which was created by lawmakers this year.
The program supports the purchase of audio and visual equipment to help housebound students recovering from serious medical conditions stay connected with their peers and school learning environment in real time. A complete list of grants awarded through the program is available here.
---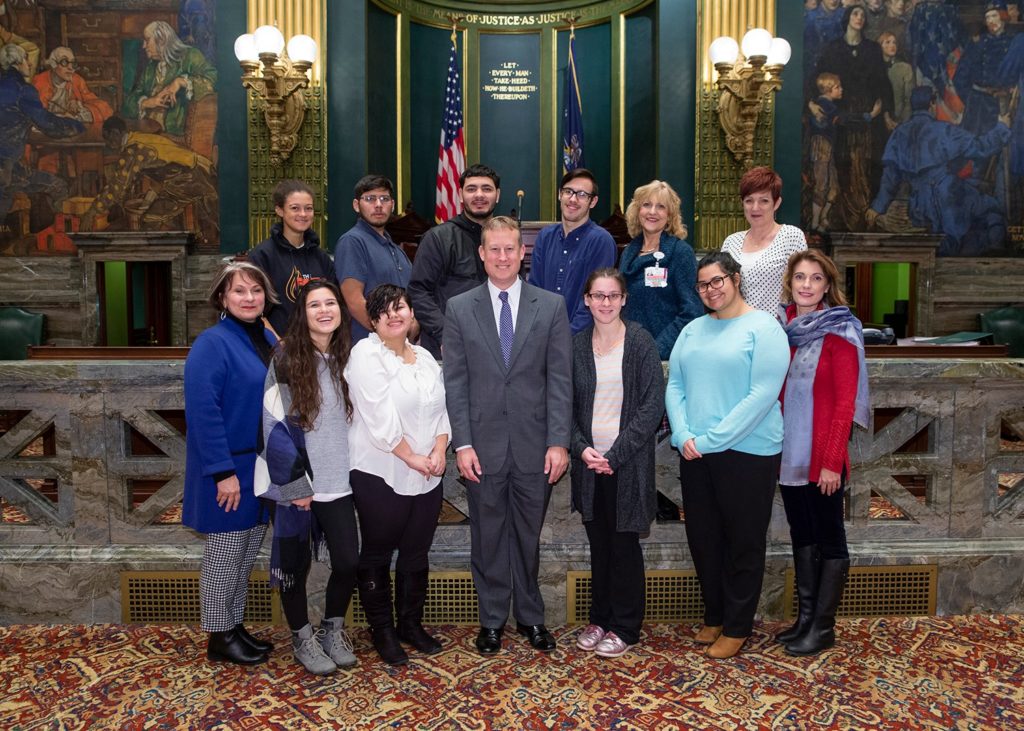 I appreciated the chance to meet with students from Intermediate Unit 13 during their visit to the Capitol.
---
Photos of All Fallen Vietnam Veterans from Pennsylvania Located
Over the past four years, the Pennsylvania Department of Military and Veterans Affairs has partnered with the Vietnam Veterans Memorial Fund to seek a photo of every Pennsylvanian whose name appears on the Vietnam Veterans Memorial Wall in Washington, D.C. With your help, all 3,150 photos were found, putting a face to names and helping preserve their legacies.
The photos of these American heroes are available here.
---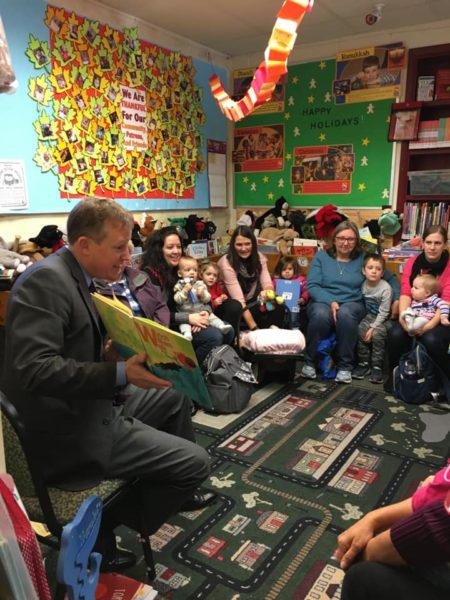 I had a terrific time reading to children during Preschool Storytime at Adamstown Area Public Library.
---
PennDOT Offers Snow Shoveling Tips
In preparation for winter weather, PennDOT is encouraging all Pennsylvanians to observe snow shoveling tips to keep snow and ice from mailboxes and driveways. By shoveling snow to the right side of driveways and mailboxes, less snow will be pushed back by snow plows when they clear roadways. All state residents are reminded not to push snow onto roadways at any time, since it can create a dangerous situation for all vehicles.
More tips and information on winter travel and maintenance are available here. Snow shoveling safety tips from the National Safety Council are available here.
---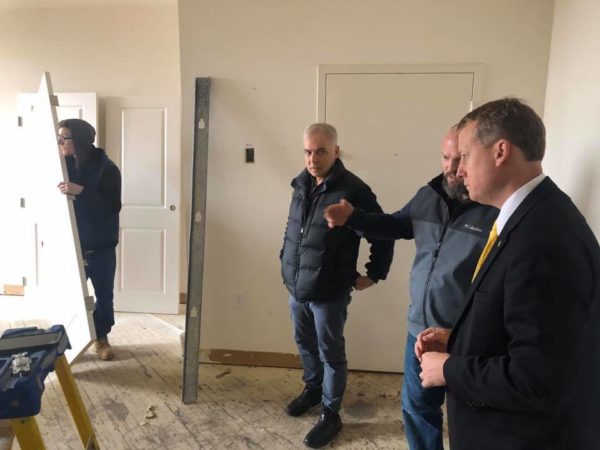 I recently got a first-hand look at the renovation work being done at Sassafras Terrace in Mount Joy. Sassafras Terrace is an affordable housing project funded partially by Low-Income Housing Tax Credits from the PA Housing Finance Agency. My thanks to Mission First Housing Group for the tour and the work they are doing in our community.
---
Wishing All Community Residents a Joyous Holiday Season
The holidays are a wonderful time to reflect on the past year, look forward to the future, and spend time with those we love. From my family to yours, I wish you all the best this holiday season and a year ahead filled with love, joy and great memories.