In this Update:
Aument & Cutler: "Balance of Power in Government Means More Power for the People"
More Than $4.6 Million in Grants Coming to Lancaster
Please Join My Telephone Town Hall Call on December 14
Your Voice Matters – Last Chance to Take Senator Aument's Survey HERE
Bills Passed in 2021: Pandemic Recovery
Deadline for Property Tax/Rent Rebate Program is December 31
Funding Available to Improve High-Speed Internet Access in Rural PA
You Can Give the Gift of Education
Look Out for Holiday Charity Scams
VA Alerts Veterans About Printing and Mailing Delays Affecting Claims
---
Aument & Cutler: "Balance of Power in Government Means More Power for the People"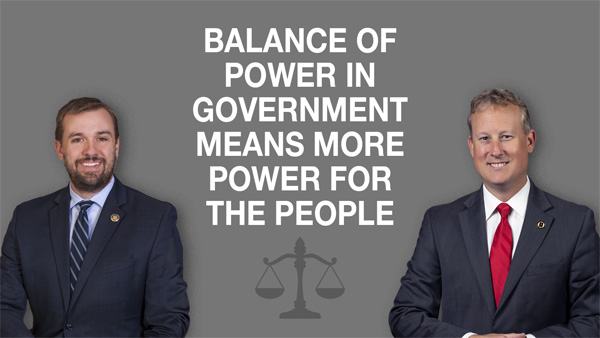 The abuse of executive power by both parties and at all levels of government must stop. The recent unprecedented increase of these executive orders not only concentrates too much power into the hands of a single person, but it also effectively silences the voice of the people and stifles freedom.
Pennsylvanians are all too familiar with the seemingly endless, heavy-handed orders pushed on us all by the Wolf Administration throughout the pandemic. Forced shutdowns and business closures, mask mandates, and capacity limits crippled our economy, set our school-aged children back in their development and learning progress, and exacerbated many pre-existing societal issues like the opioid epidemic, suicide rates, and homelessness.
At the federal level, both the Trump and Biden administrations have been widely criticized for their historically increased reliance on the use of executive orders to push through partisan policies instead of working with Congress to pass a more collaborative product.
We shouldn't govern this way at any level of government. Regardless of party and regardless of the policies enacted, this abuse of executive power is unacceptable.
Read the full op-ed here.
More Than $4.6 Million in Grants Coming to Lancaster
Three Redevelopment Assistance Capital Program (RACP) grants totaling more than $4.6 million were awarded to the district.
$673,000 will be used for The Janus School's STEM Expansion. The Janus School is a vital resource in our community, as it provides alternative education options not found in traditional classroom settings for students with learning disabilities.
$3 million will streamline Pepperidge Farm's bakery operations by building a state-of-the-art distribution center across from its manufacturing site.
$1 million will provide more senior living options by expanding the Manheim campus of Pleasant View Communities into the neighboring 50-acre Hoffer Farm property. The funding will provide additional opportunities for relaxation and recreation, such as sports courts and an aquatics center.
Click here for more specific information about the grants.
Please Join My Telephone Town Hall Call on December 14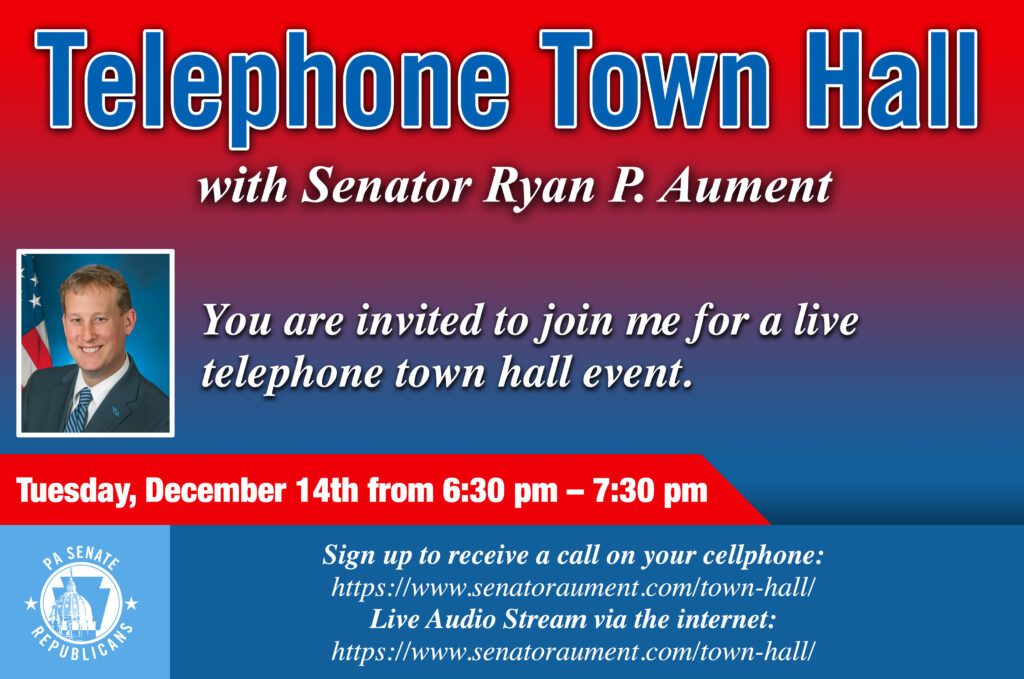 Keeping all residents of the 36th District informed of the happenings in Harrisburg and the district is one of my top priorities. While I share information each week in emails like this one and on my Facebook page, I also want to hear directly from you.
To provide that opportunity, I will be hosting a Telephone Town Hall meeting on Tuesday, Dec. 14, from 6:30-7:30 p.m. During the call, I will answer questions and listen to feedback from community residents.
District residents can register to participate in the Telephone Town Hall by clicking here. This link can also be used for audio streaming, which will be available immediately prior to the event. Additionally, a link to the event page is available on my website at www.senatoraument.com.
Your feedback is important to me, and as such, I look forward to hearing from you soon!
Your Voice Matters – Last Chance to Take Senator Aument's Survey HERE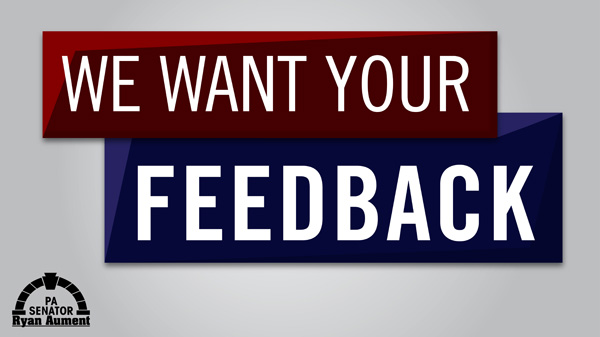 Background: In recent years, there has been an unprecedented increase in the use of executive orders and regulations by both parties and at both the state and federal levels of government. Administrations have been widely criticized for this tactic as it is argued they've effectively circumvented the people's elected representatives in the legislature and acted outside their authority to enact policies that have the force of law.
Choose the degree to which you agree with the following statement:
The increased use of executive orders to pass policies that have the force of law is an abuse of power and should be limited.
Strongly agree
Agree
Neutral
Disagree
Strongly disagree
Unsure, need more information
Submit your response here.
Bills Passed in 2021: Pandemic Recovery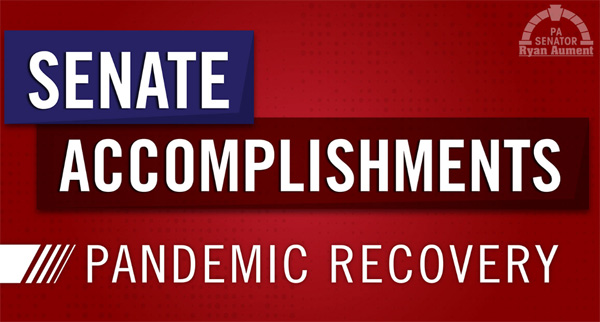 This fall, the Senate continued its work to lead Pennsylvania from pandemic to recovery by passing legislation extending waivers of an array of regulatory statutes, rules and regulations that were implemented during the COVID-19 response.
This regulatory flexibility ensured continuation of the safe delivery of health care and assistance to vulnerable citizens, permitted more remote work for state-licensed businesses, and more.
Earlier this year, the Senate approved a resolution carrying out the will of voters and terminating the pandemic emergency declaration, ending the governor's power to close employers, limit occupancy, suspend state statutes or issue stay-at-home orders due to COVID-19. Voters got the chance to weigh in after the Senate approved putting the issue on the May primary ballot.
The Senate also approved the allocation of emergency funds for schools impacted by the pandemic, aid for rental and utility bills, and assistance to support Pennsylvania's struggling restaurants and taverns coping with the devastation created by the pandemic and the governor's mandated closings and restrictions.
You can find a complete rundown of key pandemic response bills here.
Deadline for Property Tax/Rent Rebate Program is December 31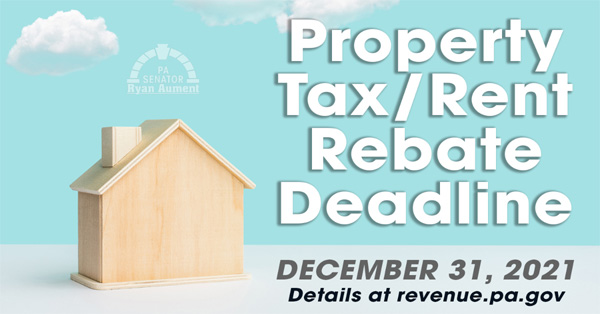 Senior citizens are reminded that the deadline to apply for the state's 2020 Property Tax/Rent Rebate program is Dec. 31. Applications and no-cost assistance are available from my district office.
Eligible participants can receive a standard rebate of up to $650 based on their rent or property taxes paid in 2020. The program benefits eligible Pennsylvanians who are 65 years or older, widows and widowers 50 years or older, and those 18 years or older with disabilities. For complete eligibility guidelines, click here.
Applicants should be prepared to provide all the necessary income, property tax or rental information required to process claims quickly and accurately.
Claimants who already applied for their rebates may check the status of claims online by calling, toll-free, 1-888-222-9190.
Funding Available to Improve High-Speed Internet Access in Rural PA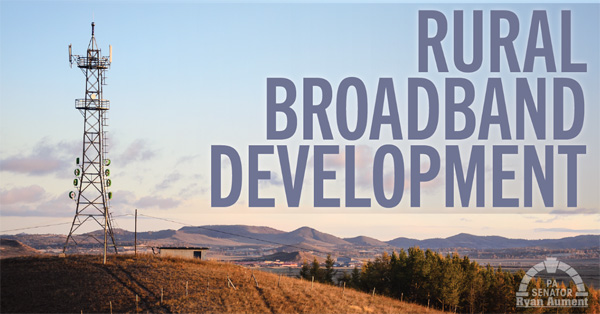 Applications will be accepted until Feb. 22, 2022 for up to $1.15 billion in loans and grants to help people in rural areas get access to high-speed internet.
Those eligible for the funding, which is being made available through the U.S. Department of Agriculture's ReConnect Program, include state and local governments, corporations, limited liability companies and cooperative organizations.
The funding is available for projects that serve rural areas where at least 90% of the households lack broadband service at speeds of 100/20 Mbps. Priority is given to projects that will serve people in low-density rural areas and areas lacking internet access services at speeds of at least 25/3 Mbps.
You Can Give the Gift of Education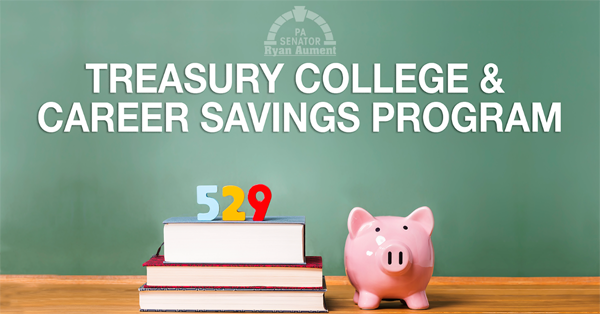 More than 80% of parents would welcome contributions to a 529 college savings plan for their children, but less than half will ask family members and friends for such gifts, according to a survey from the College Savings Foundation.
Anyone can contribute to a child's PA 529 account with a Ugift code, and gift contributions may be deductible from PA state income taxes. If you already have a PA 529 account for your child, you can share your Ugift code by email with family and friends who wish to contribute to your child's education savings.
You can learn more about starting to save with PA 529 accounts at pa529.com. There are two plans to help families save, including the PA 529 Investment Plan, with earnings tied to financial markets, and the PA 529 Guaranteed Savings Plan, where earnings are tied to tuition inflation. Families can choose the plan that best meets their savings goals.
Look Out for Holiday Charity Scams
Many people are donating to charitable organizations this time of the year, and scam artists prey on this generosity by masquerading as charities and pocketing the donations.
The Pennsylvania Department of Banking and Securities and Pennsylvania Department of State offer these Red Flags of Charity Scams:
Similar Sounding Name — Scammers often use names that sound similar to legitimate charities to intentionally create confusion.
High Pressure Solicitation — Fraudsters will try to force a hasty decision by turning up the pressure. They may cold call, identifying you as a previous contributor, and ask for your renewed support or to update your credit card information. These attempts rely on catching consumers off guard to extract financial information.
100% Guarantee — Most people want to ensure that their donations are going toward legitimate program expenses. Every organization has some level of administrative cost. An organization that promises 100% of your funds are going directly to an individual in need might require additional scrutiny.
Donation by Wire Transfer or Gift Card — Legitimate charities will not ask you to make payment via money order or wire transfer. If you are being solicited for a donation and are asked to pay by these means, hang up immediately. A charity may ask for donations of gift cards, such as from a grocery store, to supply to someone in need. Never read the information from a gift card over the phone or provide it via email.
You can find more tips on charitable giving here. Anyone can contact the Department of Banking and Securities at 1-800-PA-BANKS (1-800-722-2657) to ask questions or file complaints about financial transactions, companies or products.
VA Alerts Veterans About Printing and Mailing Delays Affecting Claims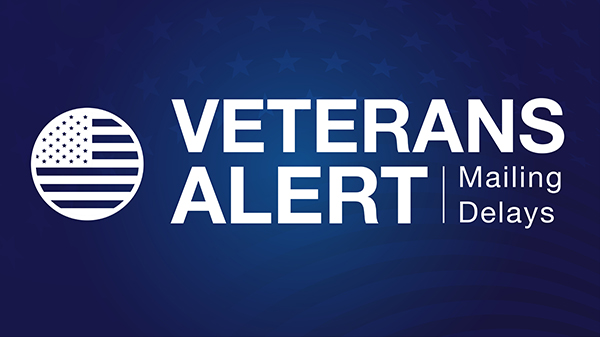 Many veterans have been experiencing long delays with receiving correspondence from the U.S. Department of Veterans Affairs (VA).
The VA announced that due to supply chain issues and staffing shortages, the vendor contracted to provide printing services for the VA is experiencing delays in printing and mailing notification letters to veterans and claimants, with the disruption potentially impacting the ability of some claimants to meet required deadlines via written correspondence with the VA.
In response to the mailing delays and to protect the best interest of claimants, the Veterans Benefits Administration (VBA) is extending its response period by 90 calendar days for claimants with letters dated between July 13, 2021 and Dec. 31, 2021.
If a claimant does not reply to a time-limited notification, such as making an election of benefits or services or reporting for a scheduled compensation and pension examination, VBA will not take adverse action to deny, reduce or terminate benefits and services unless: 1) the claimant is contacted and there is documentation of his or her right to respond; 2) the requested information has been received; or 3) the response period has lapsed.
Veterans and claimants with questions can contact the VA at 800-827-1000.