November 27, 2019
Opioid Treatment Bill Goes to the Governor
The heroin and opioid epidemic has taken a horrific toll in communities throughout the state. A bill I authored to help reduce the risk of patients falling victim to opioid addiction was recently approved in both the Senate and the House of Representatives and sent to the Governor to be signed into law.
The bill would help stop addiction before it starts by requiring new patients who need an opioid regimen to enter into a treatment agreement with a prescriber. These agreements will ensure patients understand the importance of observing safe, responsible guidelines for opioid use.
Additional information is available here. I also discussed the importance of the bill in the video below.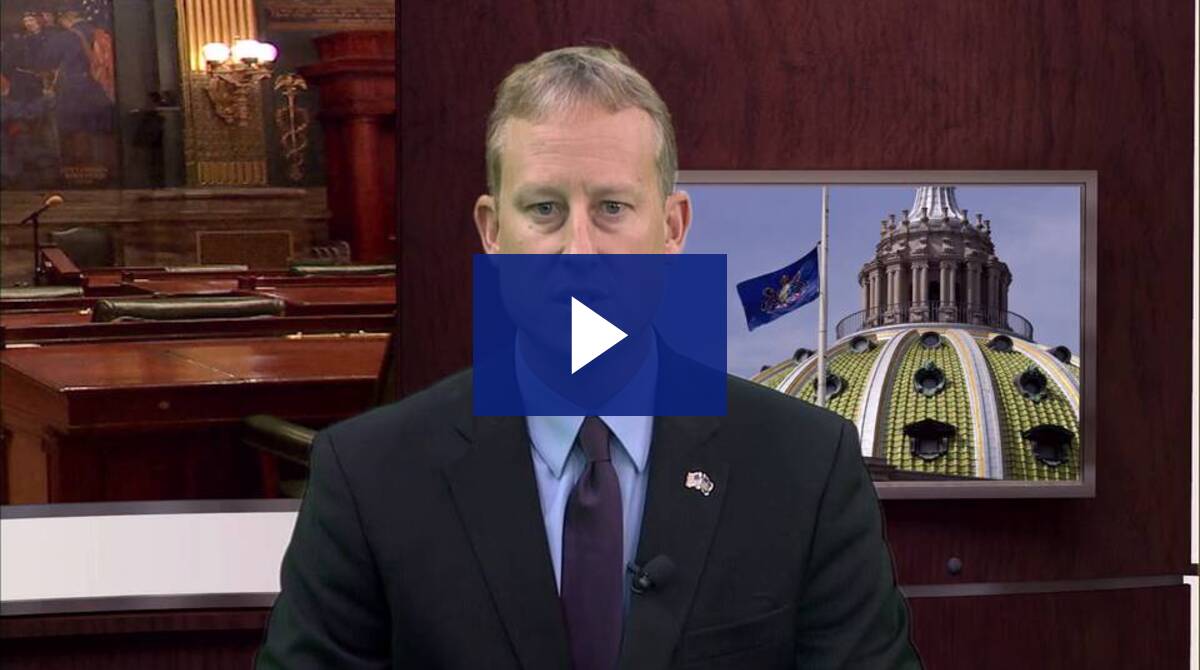 Senate Passes New Protections for Sexual Abuse Survivors
In the entirety of my service in the General Assembly, I have never been so heartbroken by any single issue than I was after I read the grand jury report on child sexual abuse within the Catholic Church that was released last year. I am thankful that the many months of study and negotiation on this issue resulted in passage of a package of bills to support survivors of sexual abuse and ensure the perpetrators of these heinous actions are held responsible for their crimes.
The bills in the package include:
More details about the bills are available here.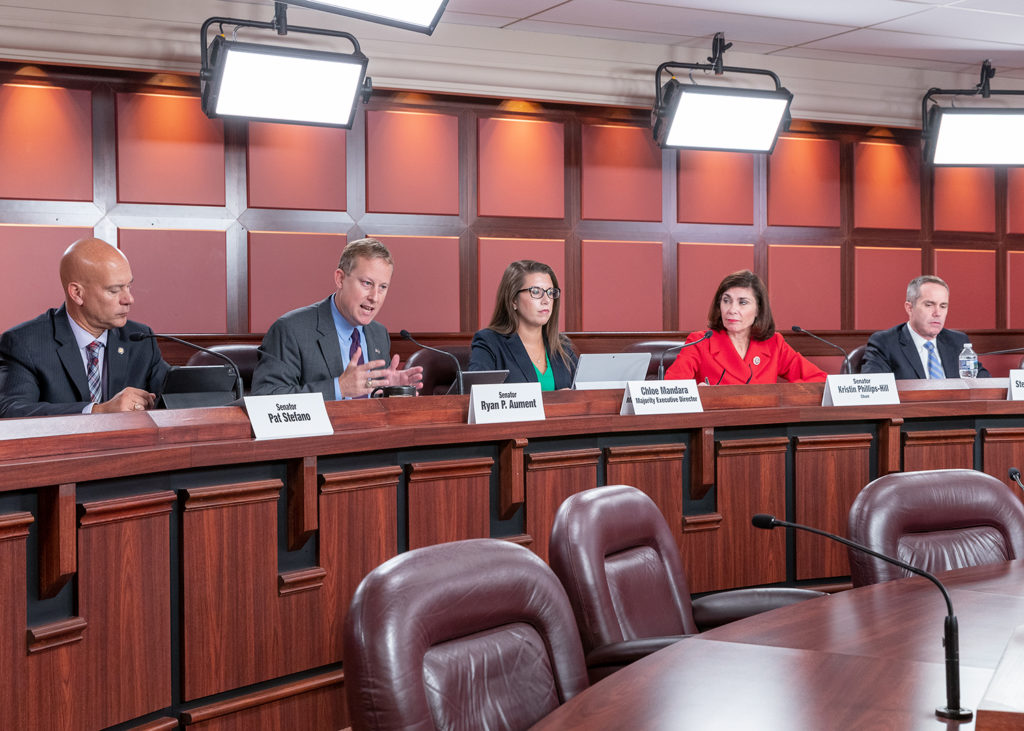 The Senate Communications and Technology Committee recently approved a bill I sponsored with Senator Kristin Phillips-Hill to consolidate the state's information technology under one entity and create standards to strengthen the state's cybersecurity efforts. More details about the bill are available here.
Legislation to Support Pediatric Cancer Earns Senate Approval
Pediatric cancer patients and their families face heartbreaking circumstances, and they deserve our support and attention as they battle this awful disease. Unfortunately, precious few resources are devoted to treating and curing pediatric cancer, and the treatments that are available are often ineffective and damaging to young patients.
A bill sponsored by my colleague Senator Scott Martin could help change that. His bill, which passed the Senate last week, could generate up to $100 million in private donations for pediatric cancer research. More information about this proposal is available here.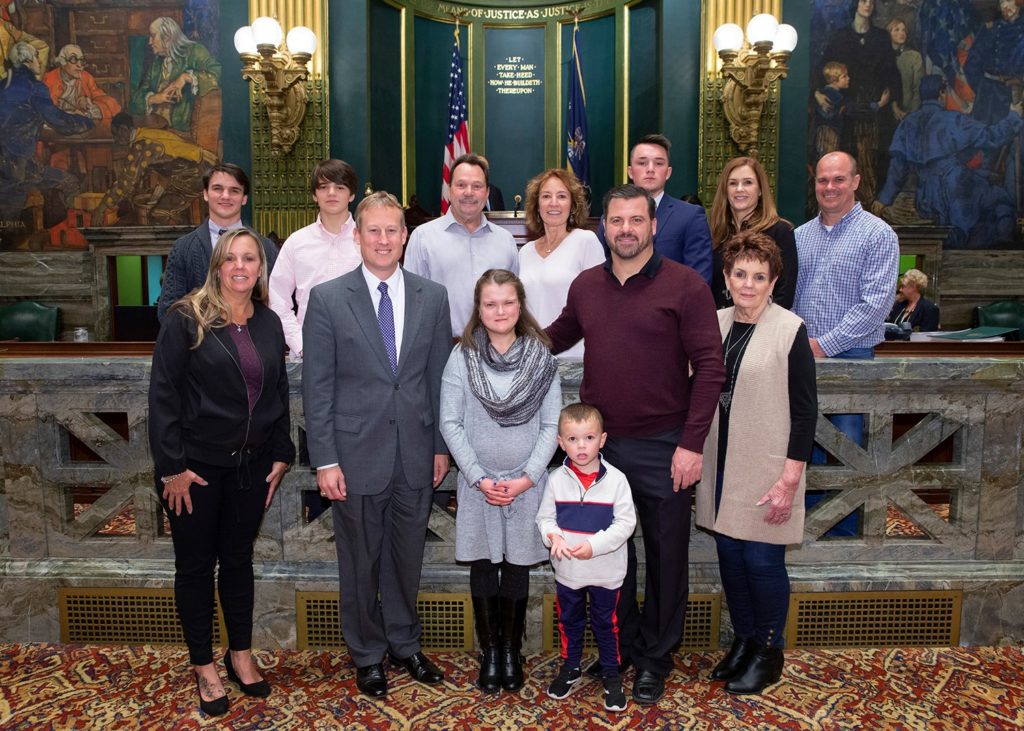 Recently I had the honor of hosting an inspiring constituent, Hannah Schilling, and her family at our State Capitol. Hannah was diagnosed with 22q – a genetic disorder in the same category as Down Syndrome – when she was an infant. Through her work as an advocate on behalf of those affected with 22q and their families, Hannah hopes to one day be a part of finding a cure for this disorder. In fact, it was Hannah who initially contacted me to ask that I introduce a resolution designating November 22, 2019 as "22q Awareness Day" in Pennsylvania as part of a national movement to bring awareness to this little-known condition.
PennDOT Encourages Students to Explore Solutions to Roadside Litter
PennDOT is encouraging students in 9th through 12th grades to participate in the statewide Innovations Challenge program, which challenges young people to solve real-world transportation problems. The 2019-20 challenge is focused on finding efficient and effective ways to control roadside litter. PennDOT spent nearly $13 million cleaning up roadside litter last year.
Prizes totaling $3,000 will awarded as part of the contest. The deadline to apply is December 20. More details about the program are available here.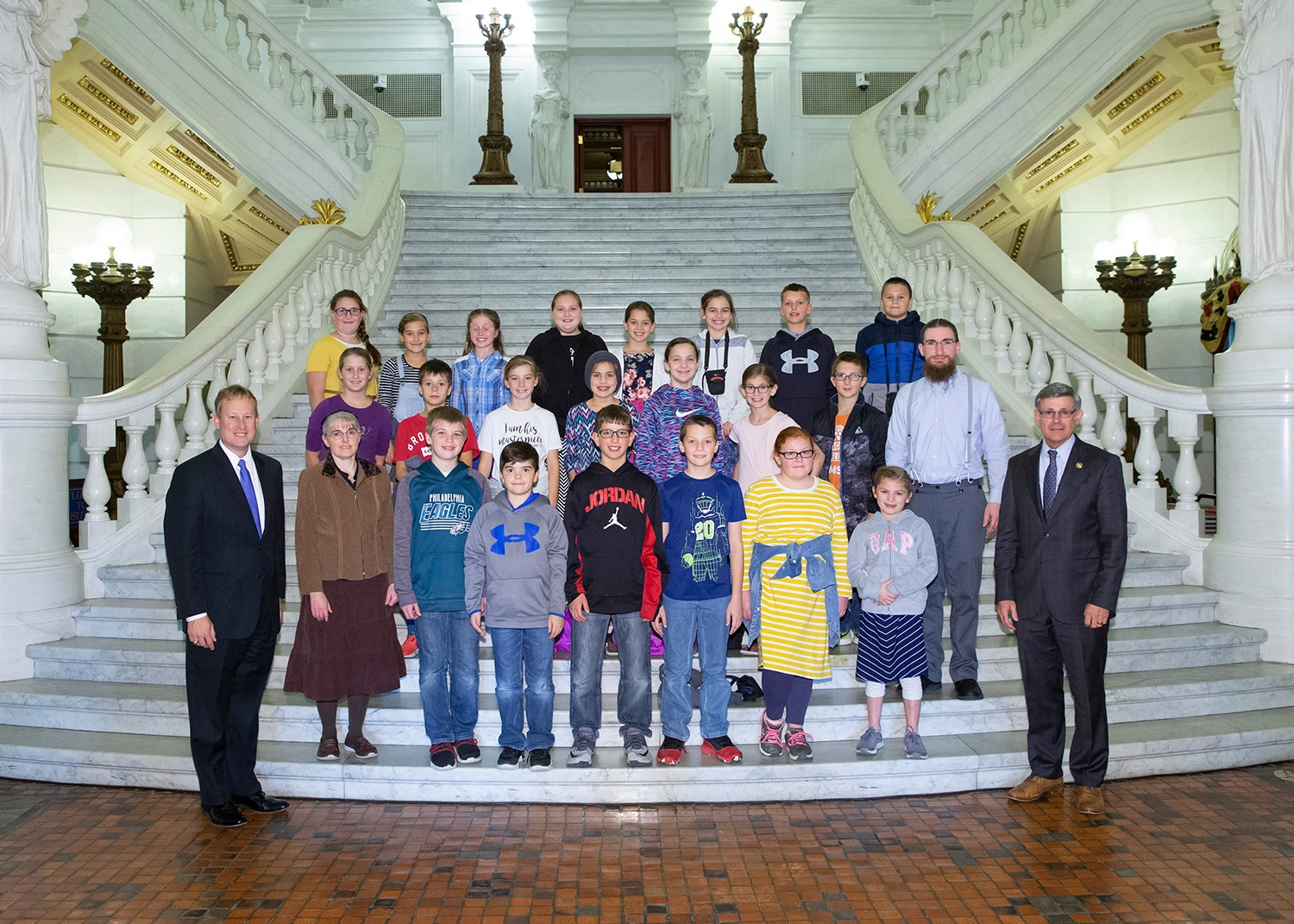 Representative Dave Zimmerman and I were pleased to meet with 5th grade students from Ephrata Mennonite School in the Capitol last week.
Text-to-9-1-1 Available in Lancaster County
Lancaster County residents who are deaf or hard of hearing can get help during a life-threatening emergency by texting 9-1-1. Community residents who use this option must include their address in the text.
For non-life-threatening emergencies, local residents can also text their zip code to 2-1-1. More information about these emergency lines is available here.
Wishing All Community Residents a Happy Thanksgiving
I wish all readers a safe and enjoyable Thanksgiving holiday and my warmest wishes for a happy and healthy holiday season!