Summer 2018

2018 STEM Ambassador Training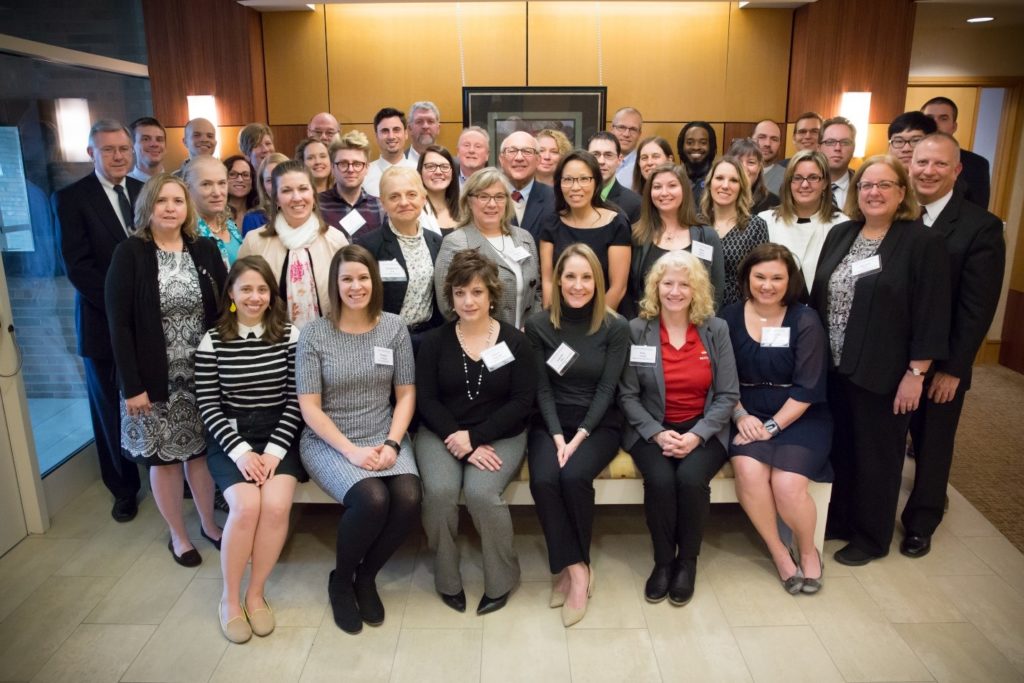 On March 1, 2018, Steve Williams, Research Analyst, House Finance Committee, Office of Rep. Wheatley, participated in the training of the first cohort of thirty-six STEM Ambassadors. Mr. Williams educated the Ambassadors about best practices when advocating for STEM. The Ambassadors are leaders in higher education, business and industry, kindergarten through grade 12 education, afterschool and summer programs and early learning.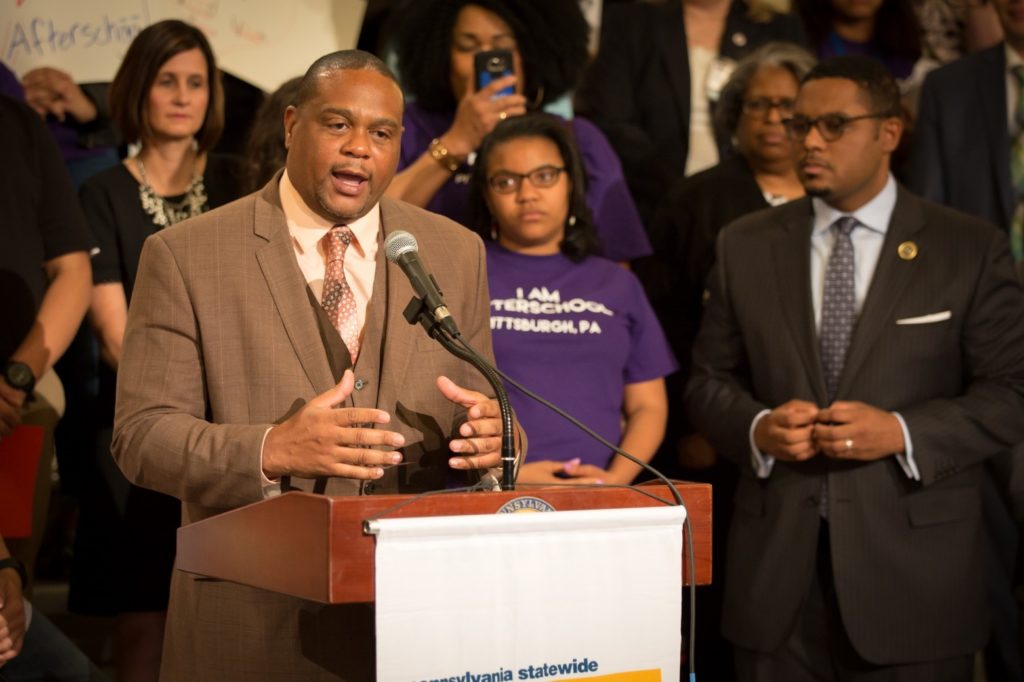 The Honorable Ed Gainey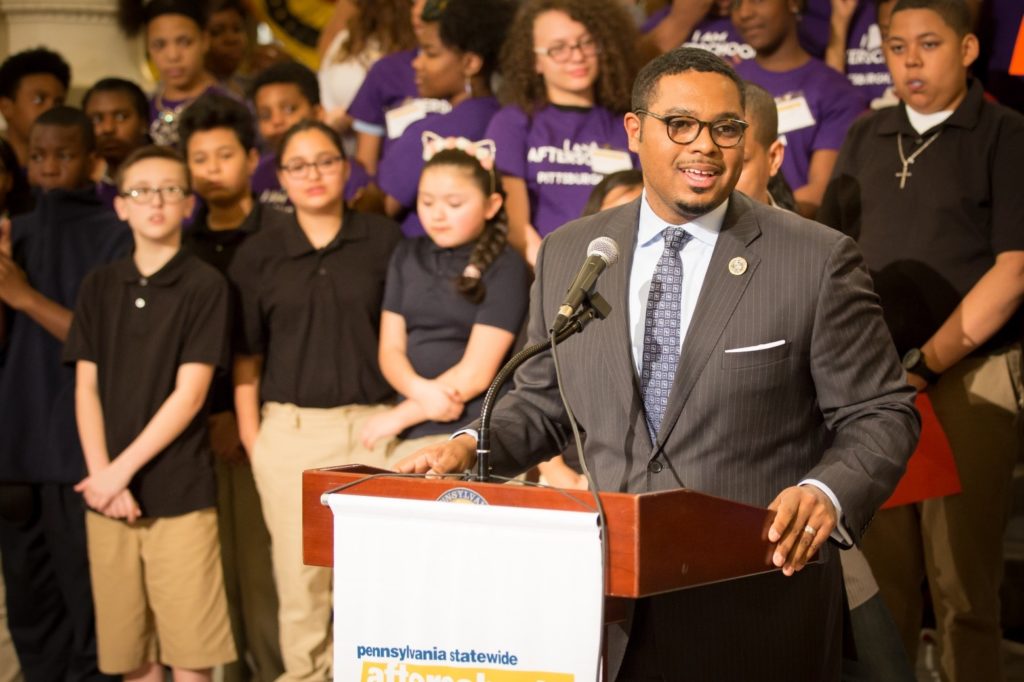 The Honorable Austin Davis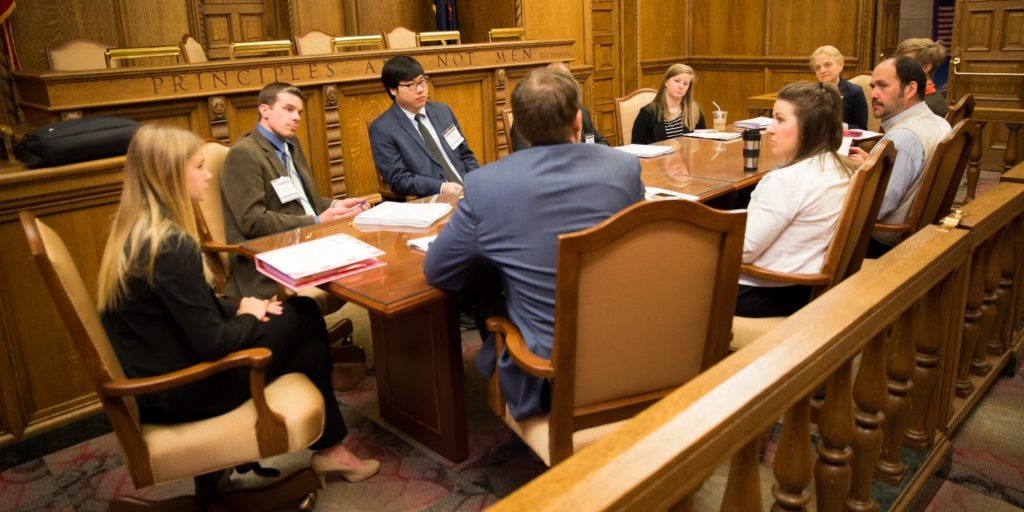 Senator Aument's Legislative Assistant, Stephanie Applegate, and other Advocacy Day attendees at a legislative learning session.
2018 Afterschool and STEM Advocacy Day
The Honorable Jake Wheatley, Co-chair of the House Afterschool Caucus, spoke before the 210 afterschool, out-of-school time, summer learning and STEM advocates in the Main Capitol Rotunda during the Annual Afterschool Advocacy Day. In addition, Senator Aument's Legislative Assistant, Stephanie Applegate, participated in legislative learning sessions around STEM and 21st Century Community Learning Centers.
Afterschool Caucus Legislative Reception
Harrisburg University hosted a YMCA and Afterschool Caucus legislative reception on May 22, 2018. This event was sponsored by AT&T and the PA AFL-CIO. The Pennsylvania YMCA State Alliance, Philadelphia Partners for Out-of- School Time (POST), Allegheny Partners for Out-of-School Time (APOST), the SHINE Afterschool Program, and the United Way of Pennsylvania provided sponsorship and support to the event as well.
2018 Afterschool Champion Policy Maker Award Winners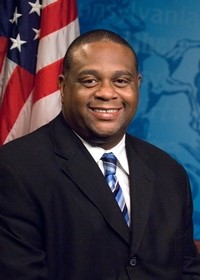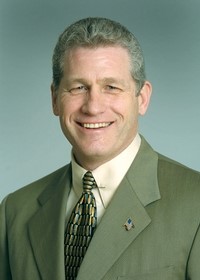 The Honorable Ed Gainey The Honorable Bernie O'Neill
The Honorable Ed Gainey and the Honorable Bernie O'Neill received the 2018 Afterschool Champion Policy Maker Award by the Pennsylvania Statewide Afterschool Youth Development Network (PSAYDN). The criteria for this award includes familiarity with afterschool/OST/summer learning programs, support through funding, resource help, and community connections.
Representative Gainey has been an integral member of the statewide Afterschool Caucus by assisting the Allegheny Partners for Out-of-School Time (APOST) and 21st Century Community Learning Centers providers on all issues related to out-of-school time (OST) initiatives. He and his staff have participated in numerous OST events and calls. Rep. Gainey led APOST and PSAYDN advocates on the House floor on Advocacy Day 2017 in recognition of the accomplishments in OST.
Representative O'Neill has spent much of his life helping others – as an educator, athletic coach, club advisor, township supervisor, community volunteer and state legislator. Bernie O'Neill serves as the senior member of the House Education committee. In 2017, Rep. O'Neill took on the leadership role of co-chairing the statewide Afterschool Caucus, where he has been influential in providing leadership in the House on out-of-school time and afterschool issues.
Code at the Capitol Event
Students from across Pennsylvania taught more than a dozen members of the Pennsylvania General Assembly how to code on June 6. The students traveled to the State Capitol to showcase their coding skills and computer science knowledge. The event was hosted by the Afterschool Caucus, Senator Ryan Aument (R – Landisville), and Computer Science Coalition Partners, to emphasize the importance of computer science education for Pennsylvania students.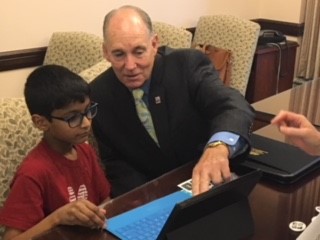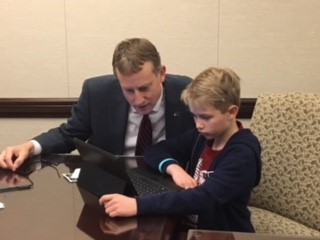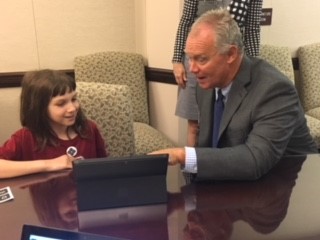 Celebrating Summer Learning Day
In Pennsylvania, this year's Summer Learning Day color was yellow. Summer Learning Day is a national advocacy day aimed at elevating the importance of keeping kids learning, safe and healthy every summer, ensuring they return to school in the fall ready to succeed.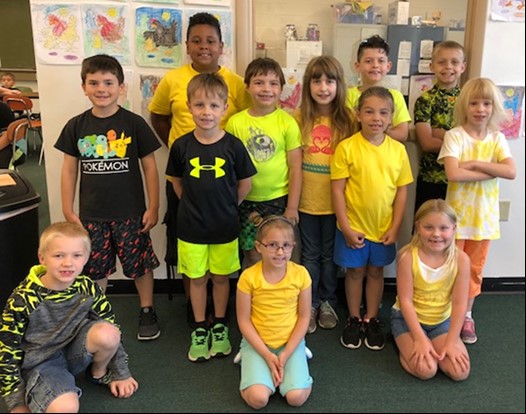 Children of the Learning Lamp Summer Camp Program in Richland, Pa.
Celebrate the 19th annual Lights On Afterschool Thursday, Oct. 25, 2018!
Mark your calendars! Launched in October 2000, Lights On Afterschool (LOA) is the only nationwide event celebrating afterschool programs and their important role in the lives of children, families and communities. The effort has become a hallmark of the afterschool movement and generates media coverage across the country each year.
The Afterschool Alliance organizes Lights On Afterschool to draw attention to the many ways afterschool programs support students by offering them opportunities to learn new things—such as science, community service, robotics, Tae Kwon Do and poetry—and discover new skills. The events send a powerful message that millions more kids need quality afterschool programs.