August 29, 2018

CHIP Offers Affordable Coverage for Pennsylvania Families
Many children and parents are already preparing for the new school year. While clothes, shoes and school supplies typically top summer shopping lists, health insurance coverage should also be an important consideration. Pennsylvania's Children's Health Insurance Program (CHIP) provides health insurance coverage to children and teens with little or no cost to parents.
All Pennsylvania families are eligible for CHIP. Coverage is available at no cost to families earning less than 200 percent of the federal poverty level. Families earning between 200 and 300 percent of the federal poverty guidelines can purchase coverage for a low monthly premium. Co-pays may apply for doctor visits, emergency room visits, specialist visits and prescriptions.
Families with incomes greater than 300 percent of the federal poverty level who meet financial and other hardship criteria may also purchase CHIP coverage, but they will not receive financial assistance from the program.
More information about CHIP is available online at www.chipcoverspakids.com.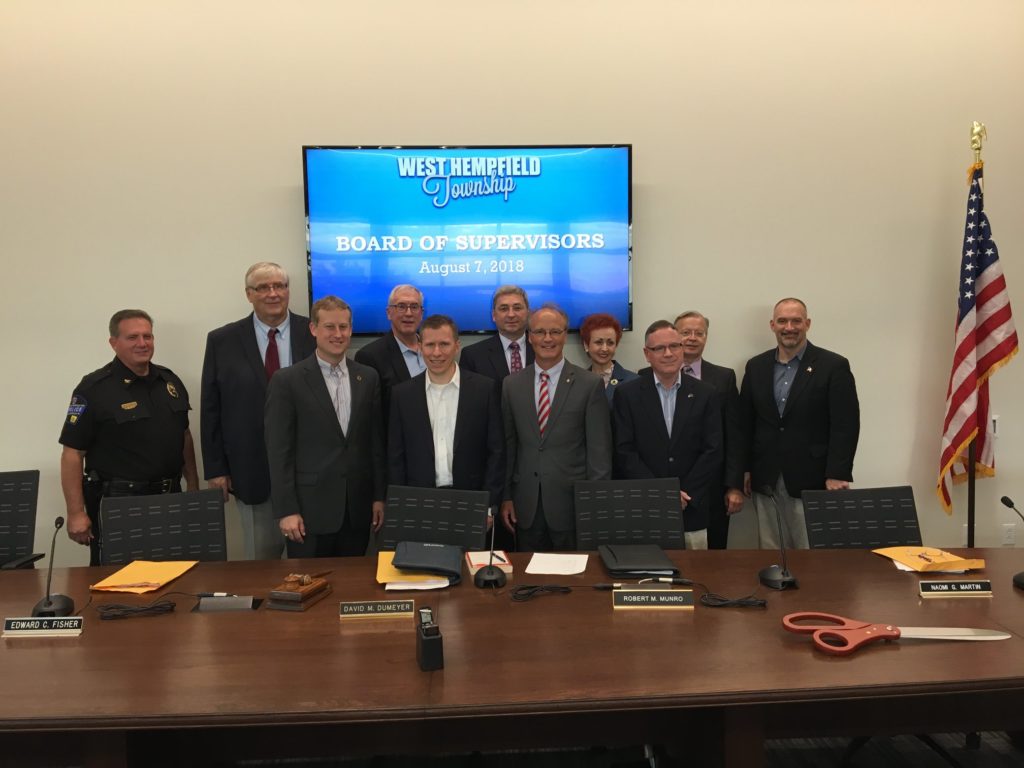 I was pleased to join the West Hempfield Township Board of Supervisors to celebrate the Grand Opening of the new West Hempfield Township Municipal Building.
School Bus Safety Laws Available Online
The beginning of the 2018-19 school year means that motorists will be sharing the road with school buses again. Observing all school bus safety laws is critical for both motorists and students to ensure every bus arrives at its destination safely.
Motorists are required to stop at least 10 feet away from school buses that have their red lights flashing and stop arm extended when they are behind a bus, meeting the bus, or approaching an intersection where a bus is stopped. If physical barriers – such as medians or guide rails – separate oncoming traffic from the bus, motorists in the opposing lanes may proceed without stopping.
Students are advised to walk at least 10 feet in front of the bus when crossing so the bus driver has a clear view of anyone in the bus's path. After boarding the bus, students are also encouraged to avoid causing any sort of distraction that could divert the bus driver's attention from the road.
PennDOT has established a webpage that includes a wealth of information on school bus safety for both motorists and passengers. More information is available here.