August 15, 2019
Grants Available to Support Urban Agriculture
Agriculture is the lifeblood of Pennsylvania's economy, and it is the most important industry in Lancaster County. I was proud to support a package of bills in June that will support farming throughout the state – even in urban areas that are not typically associated with agriculture.
The Urban Agriculture Infrastructure Grant Program supports community agriculture projects in more populated environments. The application period is open now through September 6. Additional details about the program are available here.
The bill was part of the Farming First initiative introduced by lawmakers earlier this year. For more information about all of the steps we have taken to support farmers this year, click here.
---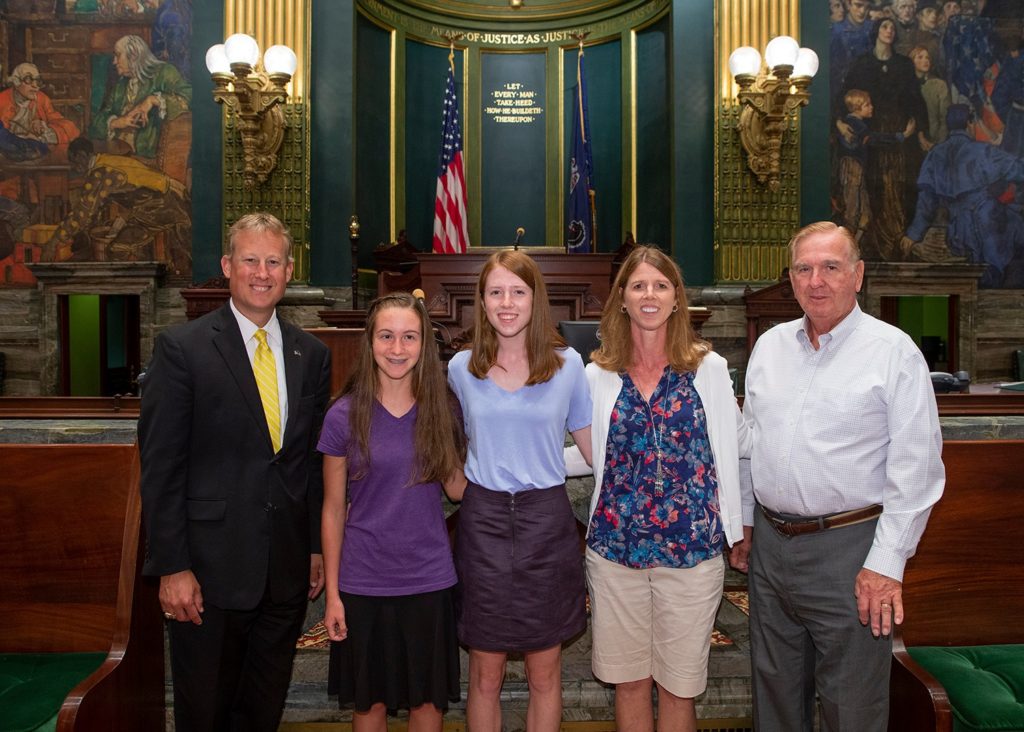 It was my pleasure to host Amanda Fry at our State Capitol this week. Earlier this spring, Amanda won my Senator For a Day Essay Contest. Amanda's mother Wendy, grandfather Thomas Fritz, and Donegal High School classmate Rachel Fernald joined us for lunch and a tour of the State Capitol.
---
Hotline Offers Supports for Grandparents Raising Grandchildren
Grandparents and other extended family members often take on the responsibility of raising children after the unexpected passing of a loved one. The number of children being raised by extended family members has sharply increased in recent years due to the heroin and opioid addiction crisis.
A new hotline has been established to help connect families in kinship care situations with resources that are available to them. The hotline can be reached at 1-866-546-2111 and is open Mondays through Thursdays from 9 a.m. until 10 p.m. and on Fridays from 9 a.m. until 5 p.m.
More information about the hotline is available here.
---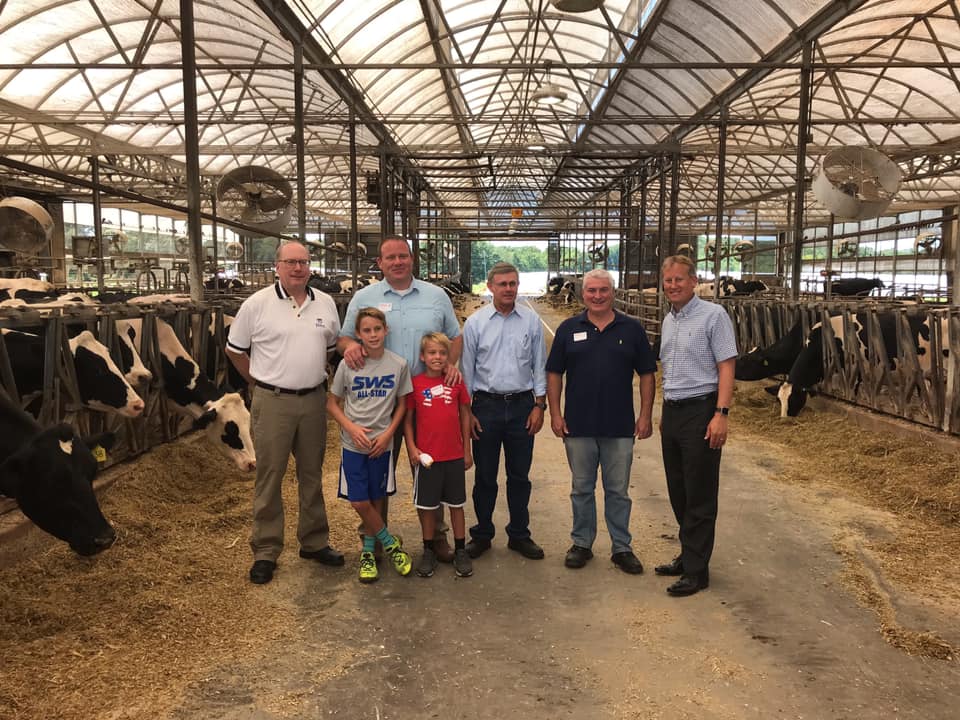 I appreciated the chance to tour Penn Vet's New Bolton Center this week along with other members of the Lancaster County legislative delegation to learn more about the amazing work that is performed here in support of the agriculture community.
---
Smartphone App Helps Connect Pennsylvanians with Farmers' Markets
Farmers' markets offer a wide variety of nutritious agricultural goods to community residents. A new mobile smartphone app helps to connect state residents who are at risk of hunger and food insecurity with farmers' markets in their area.
Low-income seniors and community residents who qualify for assistance through the Women, Infants and Children (WIC) program are eligible for vouchers to purchase fresh fruits and vegetables at farmers' markets through the Farmers Market Nutrition Program. The free app allows users to search for farmers' markets in their area, including contact info, hours of operation and directions.
The new app is available in the Apple App Store and the Google Play Store. More details about the program are available here.
Lancaster County Social Security Office Has Moved
As a reminder, the Lancaster County Social Security Office has moved from its previous location at 1809 Olde Homestead Lane in Lancaster to its new location at 1808 Colonial Village Lane in Lancaster.
A number of Social Security services can also be completed online. More information is available here.
Grant Program Helps Businesses Reduce Energy Costs
The Pennsylvania Department of Environmental Protection recently began accepting applications for the Small Business Advantage Grant Program, which assists businesses and farmers in implementing projects to trim energy costs and reduce pollution. The program provides a 50-percent matching grant of up to $7,000 toward energy efficiency improvements on systems such as lighting, heating, cooling, as well as building insulation projects.
More information is available here.
School Bus Safety Tips Protect Students, Motorists
As local students and parents begin preparations for the new school year, it is also important for all community residents to prepare to share the roadways with school buses.
Pennsylvania's school bus laws require motorists to stop when a school bus has its red lights flashing and stop arm extended. This regulation applies on all roadways with painted lines and/or grooved dividers, as well as all intersections. Drivers on the opposite side of a highway with a physical barrier do not have to stop.
It is also critical for school bus passengers to observe safety rules, including getting to the bus stop at least five minutes before the scheduled arrival time, providing adequate distance from the roadway and the bus at all times, ensuring the bus driver can see students at all times, and avoid distracting the bus driver.
More safety tips for students are available here.
Open House Scheduled for September 13 in Lititz
On Friday, September 13, I will host an open house with my district staff at my office at 301 East Main Street in Lititz from 3-7 p.m. This event offers an opportunity for community residents to meet with me and my staff and learn more about the many services my office provides.
Light refreshments will be available, and an RSVP is not required. I look forward to seeing new friends and some familiar faces during this event!
Upcoming Events
Meeting with community residents is one of the most important and rewarding parts of my job as an elected official.
In addition to hosting my open house on September 13, I will host a Coffee and Conversation event on September 17 at the Adamstown Borough Office, located at 3000 North Reading Road in Adamstown from 9-11 a.m. Light refreshments will be available, and no RSVP is required.
I will also be at the Elizabethtown Fair with my staff next week. More information about the fair is available here. I will also participate in the Ephrata, New Holland and Manheim Fair parades.
All of these events showcase the qualities and attractions that make our communities in Lancaster County unique and special. I hope to see you there!