In this Update:
2021 Legislative Review: Education
Aument Answers Questions on Election Integrity, Property Taxes, and More in Telephone Town Hall
Voter ID Secures Elections Without Suppressing Voters
Aument's CNI Tax Reduction Proposal Would Increase Opportunity in PA
New Law Increases Access to 5G
Update on Proposed Integration of State Universities
Hearing on State COVID-19 Contact Tracing Contract
Senate Citation Presentation for Matthew Van Ingen Earning Eagle Scout Rank
Help for Renters and Homeowners
Bill to Improve Safety in Daycare Facilities Approved by Senate
---
2021 Legislative Review: Education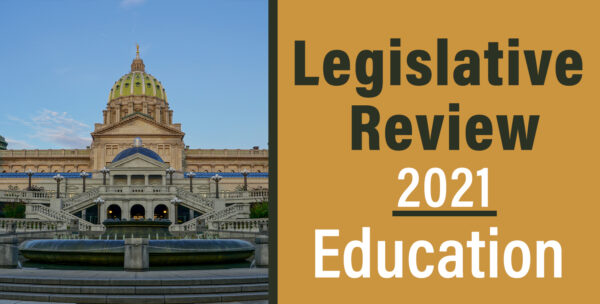 The education of Pennsylvania children was severely impacted by the pandemic, and the Senate has taken action to mitigate the harm, including allocating funds to ensure schools reopened safely. Education measures passed by the Senate this year include:
Act 24 of 2021 allocates $500 million in federal funds to help ensure schools reopen safely, sustain safe operation and address student needs resulting from the pandemic.
Act 26 of 2021 makes permanent a temporary program that gave schools the option to utilize individuals training to be teachers to serve as a substitute teacher, provided the individual has valid clearances and at least 60 credit hours.
Act 66 of 2021 allows parents the option to have their child repeat a grade level during the 2021-22 school year due to COVID-19.
Senate Resolution 144 establishes the 2030 Commission on Education and Economic Competitiveness to create a long-term vision for Pennsylvania's education system and a legislative plan for achieving it.
Senate Bill 351 creates the Community Engaged Schools for Success pilot program to bring community-based services into schools.
You can find a full list of bills of note passed by the Senate in 2021 here.
Aument Answers Questions on Election Integrity, Property Taxes, and More in Telephone Town Hall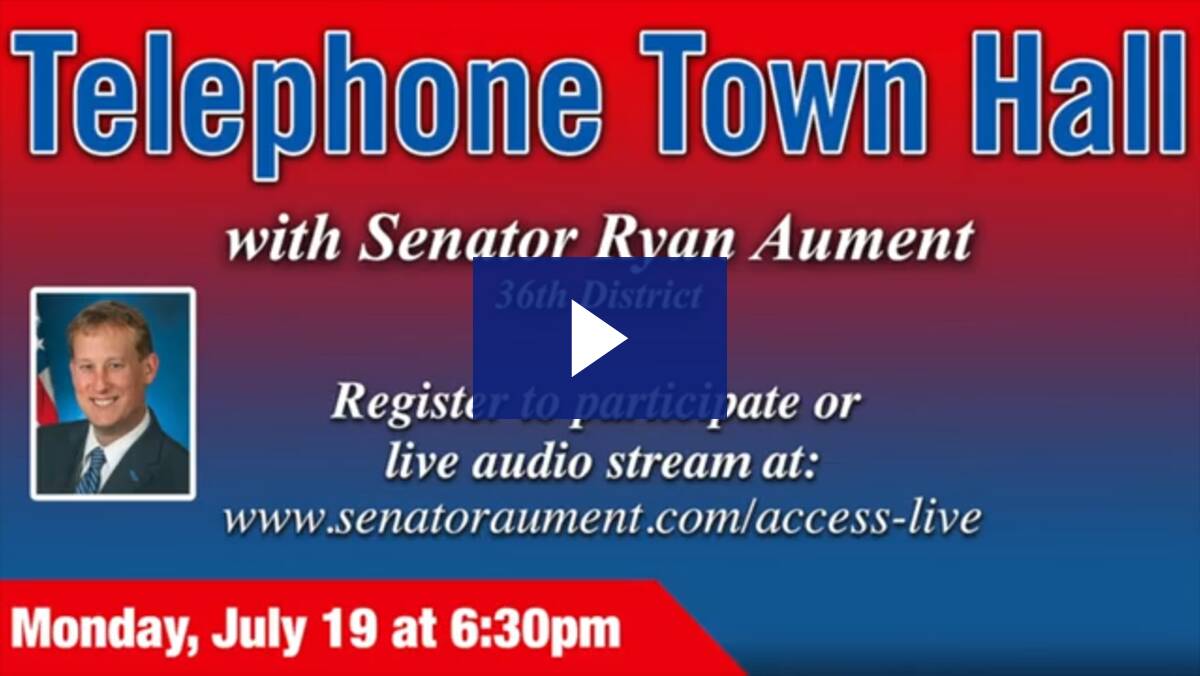 Earlier this week I hosted a Telephone Town Hall event to answer questions and listen to feedback from community residents. If you were unable to attend live, you can listen to a recording of the event above.
I also asked participants to respond to a few poll questions during the event:
Would you support a proposal to reduce Pennsylvania's Corporate Net Income Tax rate to attract new industries and businesses to invest in our state, provide economic opportunity to residents, and encourage them to stay in PA?
44% – Yes, I would support such a proposal to make Pennsylvania a competitive state in attracting economic opportunity and families
8% – No, I would not support such a proposal
48% – Maybe, but I would like more information
Do you believe that the administrative and procedural issues that have occurred in the last 2 elections with mail-in ballots should be fixed?
74% – Yes, the issues that occurred with mail-in ballots are significant enough to necessitate fixing them.
17% – No, the issues that occurred with mail-in ballots were standard and do not need to be fixed.
9% – Unsure – need more information.
Do you support the formation of a joint task force during emergency declarations to allow for the governor and the legislature to work together on decisions impacting Pennsylvanians throughout the duration of an emergency?
87% – Yes, I support the governor and the legislature working together during an emergency declaration
13% – No, I think the governor should act alone during an emergency declaration
Do you support requiring Pennsylvania voters to show photo ID in order to vote in our elections?
89% – Yes, I support voter ID
11% – No, I do not support voter ID
Your feedback is important to me, and I enjoyed hearing from you!
Voter ID Secures Elections Without Suppressing Voters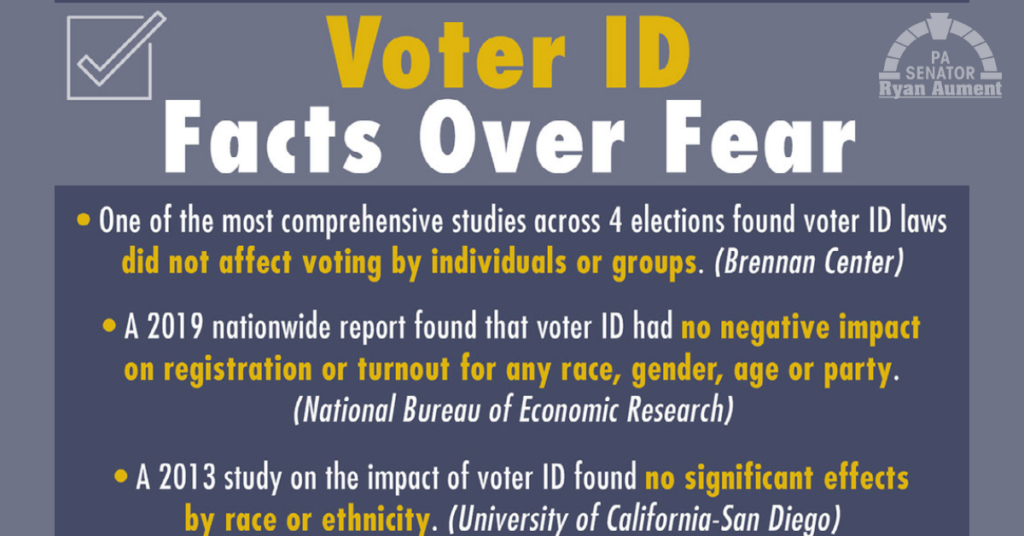 Last month, I was pleased to support Senate Bill 735, legislation to allow voters to decide if the Pennsylvania Constitution should be amended to require identification each time a voter casts a ballot.
Opponents of voter ID proposals have made false claims that the legislation would reduce voter turnout; however, this is strictly not true. In some cases, the opposite has been true. For instance, when photo ID was added as a requirement in Georgia, overall turnout increased – not decreased. Georgia turnout in 2020 was 67.7% – which was above the national average.
In fact, most of the available research indicates that voter ID does not have a statistically significant impact on voter behavior:
In short, voter ID increases voter confidence, creates a more secure election system, and reduces fraud all without impacting a citizen's Constitutional right to vote.
Aument's CNI Tax Reduction Proposal Would Increase Opportunity in PA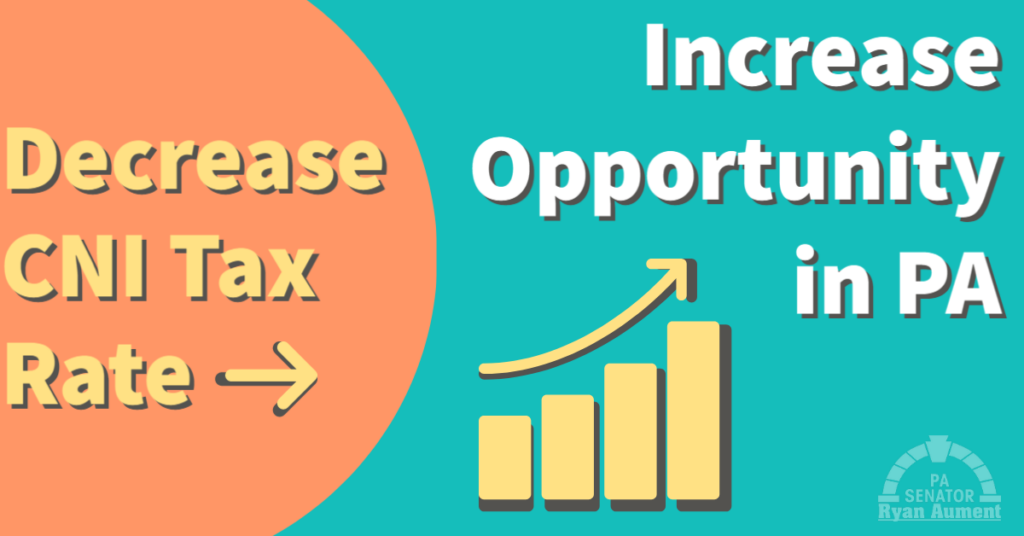 I have proposed Senate Bill 771 which would gradually reduce the state's CNI tax rate to attract new employers and promote economic growth and opportunity in Pennsylvania.
Not only do the data show a strong connection between lower CNI rates and higher population, home values, and workers' wages, but these goals are able to be achieved without impacting general fund revenue or raising taxes on Pennsylvanians.
It is my hope that making Pennsylvania more economically competitive by lowering our CNI rate will benefit working class families, reverse our stagnant population growth, and ensure that Pennsylvania is an attractive place to live, work, and raise a family for generations to come.
It's time to build a stronger Pennsylvania where entrepreneurship, innovation, and economic opportunity can thrive – a Pennsylvania where each and every resident has the opportunity to experience earned success and upward economic mobility.
Learn more about my proposal here.
New Law Increases Access to 5G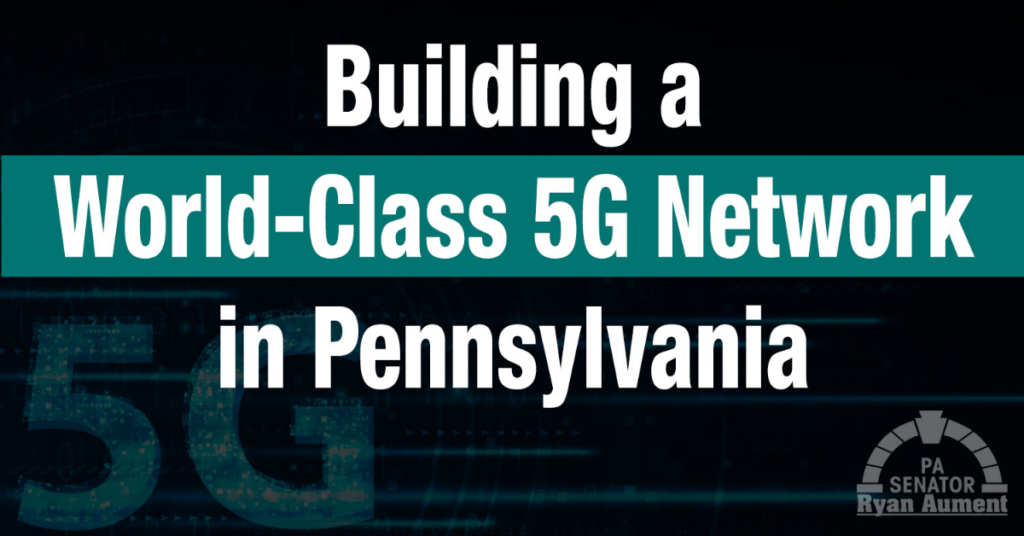 Newly enacted legislation will increase access to 5G technology by providing uniform regulation of small wireless facilities, which could be as small as a backpack and attach to existing utility poles.
Act 50 of 2021 accelerates high-speed deployment while protecting local rights-of-way.
The Senate also approved legislation that modernizes regulation of landline telephone companies to facilitate the deployment of broadband services in rural Pennsylvania, and directs all revenue generated from leasing state-owned assets to various carriers to expanding access to high-speed broadband. These measures await action in the House of Representatives.
Update on Proposed Integration of State Universities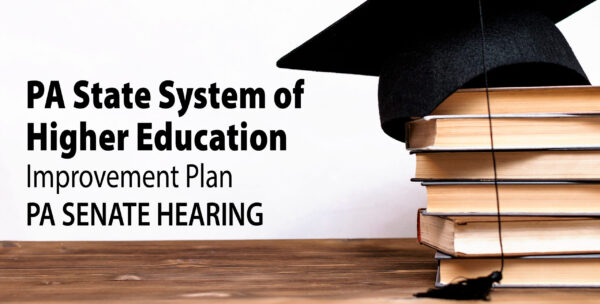 The Senate Education Committee and Senate Appropriations Committee held a joint public hearing Tuesday on the integration of six state universities in the face of enrollment decline and other factors.
The hearing followed a unanimous vote last week by the governing board of the Pennsylvania State System of Higher Education to integrate six of the 14 state-owned universities. No state universities will be closed.
You can watch the hearing and view the updated plans and more material here.
Hearing on State COVID-19 Contact Tracing Contract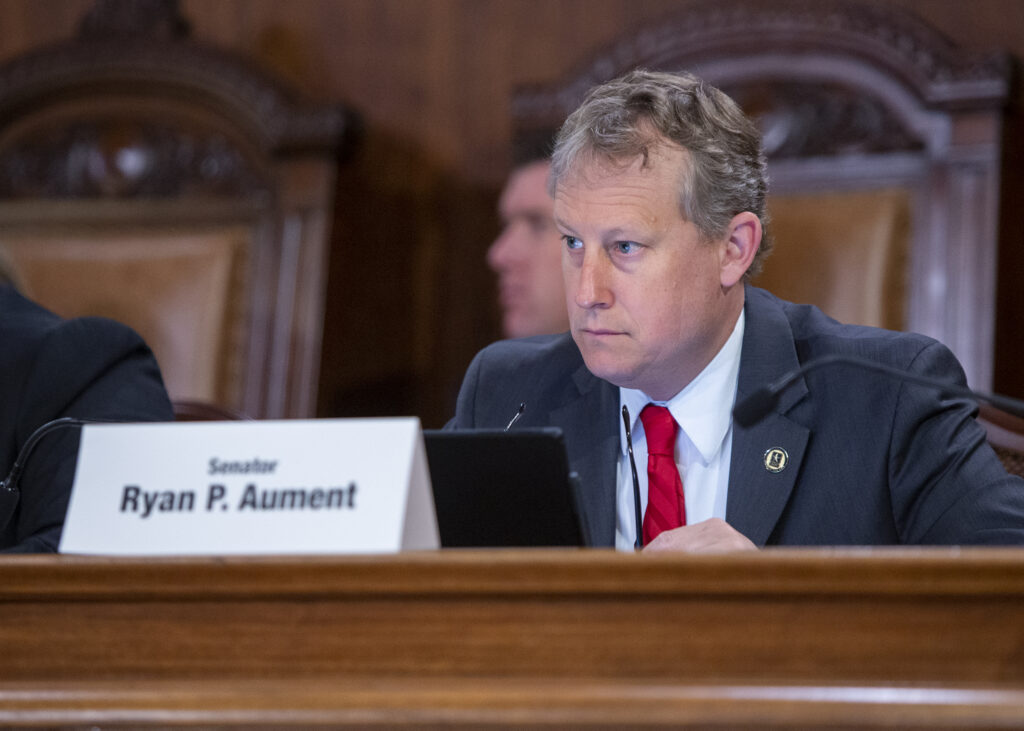 I was pleased to participate in a joint public hearing Wednesday of the Senate Communications & Technology Committee and Senate Health & Human Services Committee to review the recently announced $34 million contract issued by the Department of Health to Public Consulting Group, the latest third-party vendor tasked to perform contact tracing of COVID-19 positive patients over the next year.
Contact tracing is the outreach to exposed persons to alert them to the exposure and provide recommendations for seeking medical care or testing and instructions to quarantine.
The committees heard from Acting Health Secretary Alison Beam and Executive Deputy Secretary Keara Klinepeter on the contact tracing procurement process as well as the data breach experienced by a previous vendor that impacted more than 72,000 Pennsylvanians. You can view the hearing and read testimony here.
Senate Citation Presentation for Matthew Van Ingen Earning Eagle Scout Rank
I was pleased to join Representative Brett Miller and West Hempfield Township Supervisors David Dumeyer and Naomi Martin last month to recognize Matthew Van Ingen upon earning the rank of Eagle Scout, the highest advancement rank available in the Boy Scouts of America.
The Eagle Scout rank is only attained by a small percentage of all Boy Scouts and it is a monumental achievement representing the great sacrifice and tremendous efforts made by those who earn it.
A member of Troop 90 in Ironville, Matthew has served his troop as Quartermaster and Patrol Leader. For his Eagle Scout community service project, Matthew renovated a dirt staircase with gravel along a wooded path that leads from a West Hempfield Township neighborhood to Murry Ridge Park.
Congratulations Matthew for earning the rank of Eagle Scout! The Senate of Pennsylvania commends him on the outstanding work he has done to earn this prestigious honor and wishes him continued success in all future endeavors.
Help for Renters and Homeowners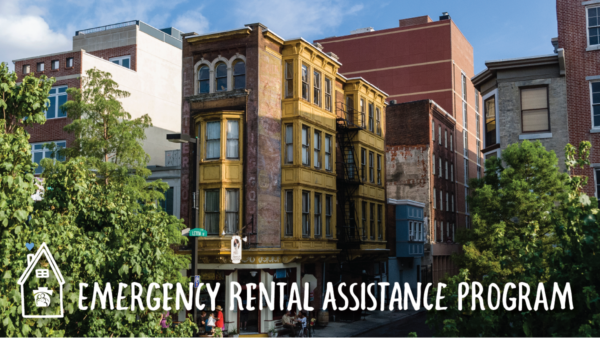 The federal moratorium on evictions will be lifted at the end of this month. Assistance is available through the Emergency Rental Assistance Program (ERAP) that can help people who have been affected by COVID-19 and are facing eviction.
Under the program authorized by the General Assembly earlier this year, households may be eligible for up to 18 months of assistance to cover past-due or future rental or utility payments. The amount of ERAP assistance is determined by the county of residence. Learn more here.
For homeowners, Pennsylvania has been allocated $350 million through the federal Homeowner Assistance Fund to help homeowners behind on their mortgage and other home-related expenses due to the pandemic. Find out more here.
Bill to Improve Safety in Daycare Facilities Approved by Senate
The Senate approved a bill to improve safety in state-regulated daycare facilities and sent the bill to the House of Representatives for consideration.
The legislation designates the locations where smoke detectors must be installed and requires that they are interconnected so that if one is triggered, they all go off.
The measure was introduced in response to a tragic fire that claimed the lives of five young children in Erie on August 11, 2019. Only one smoke detector was found in the building and it was located in the attic.