July 2, 2019
Senate Approves Changes to PA's Teacher Evaluation System
As the author of the current teacher evaluation system in Pennsylvania, I have a responsibility to ensure this system is efficient, effective, and offers an accurate picture of the job our teachers are doing in the classroom. Unfortunately, after meeting with numerous teachers, administrators, advocates and other stakeholders, it is clear that the current evaluation system that was created in 2012 has not met all of the goals we set out to achieve.
In consultation with all of these important groups, I introduced legislation that would revise the existing system to get it right. The new system would increase the teacher observation portion of the evaluation and reduce the reliance on standardized testing. Factors including poverty and school environment would also be included in the new system.
The Senate approved my bill last week, and it was sent to the House of Representatives for consideration. More details about the bill are available here.
General Assembly Completes Work on 2019-20 State Budget
Lawmakers and Governor Wolf completed work last week on a fiscally responsible budget that makes significant new investments in education and job training, sets aside new resources for future economic downturns, provides new programs to support farmers, and includes no tax increases on the hardworking residents of Lancaster County.
The budget holds the line on state government spending while providing additional resources for career and technical schools – including a well-deserved 27.2-percent increase in funding for Thaddeus Stevens School of Technology.
More information about the highlights of the 2019-20 budget is available here and in the video below.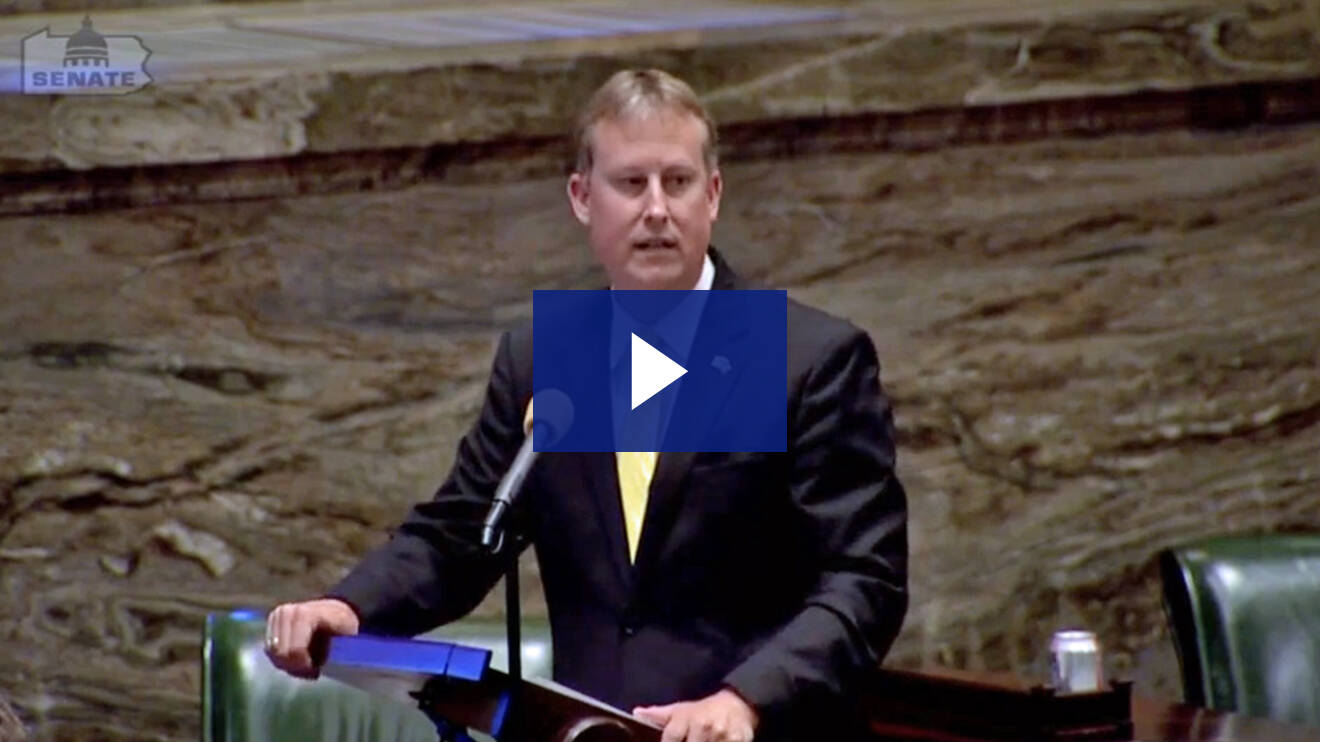 Bill Providing Local Opt-Out for VGTs Headed to Governor's Desk
The Senate and the House of Representatives both approved a bill that I sponsored along with Senator Scott Martin that would give Lancaster County municipalities the option to prohibit video gaming terminals (VGTs) at local truck stops. The legislation was sent to the governor's desk to be signed into law.
The law authorizing VGTs in 2017 did not include an opt-out provision, meaning that municipalities that did not want to host new gambling activities had no voice in the debate. Our bill will ensure local residents can make their voices heard on this issue through their local elected officials. My thanks goes out to my colleagues in the Senate, as well as House Majority Leader Bryan Cutler and the House of Representatives for acting on this legislation quickly on behalf of local communities.
More details about our bill are available here.
New Scam Targets Property Tax Rent Rebate Program Applicants
The Department of Revenue recently issued a warning to low-income seniors and individuals with disabilities to be aware of scams targeting applicants for the Property Tax Rent Rebate Program. As part of the scam, callers claiming to work for the Department of Revenue request banking information from victims. The Department does NOT collect banking information over the phone.
More information about the program – and the newest scam related to it – is available here.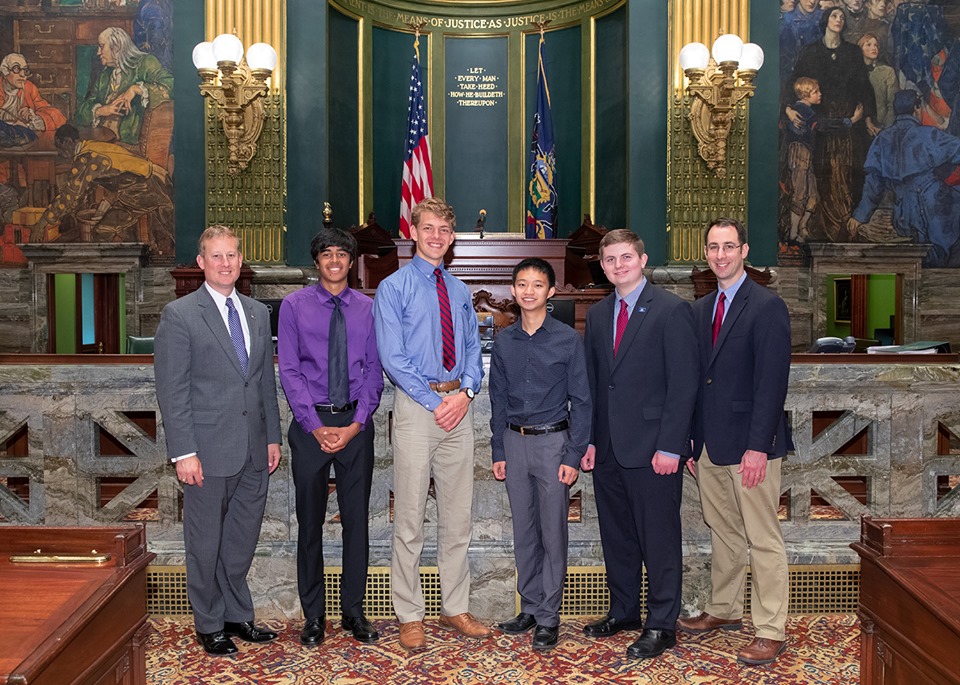 I appreciated the chance to visit with the Hempfield High School Quiz Bowl Team, and their advisor John Frick. This team of accomplished students won the 2018-19 Lancaster-Lebanon League and State Championships. They then went on to compete in the National Championship Tournament and placed 12th out of over 300 teams. Congratulations!
Senate Republicans Highlight Bills to Combat Opioid Epidemic
Pennsylvania is currently battling a severe health crisis due to heroin and opioid addiction. I recently joined my colleagues to highlight several bills we have passed over the past several weeks to combat the opioid epidemic.
The package includes a bill I sponsored that would help prevent the diversion of prescriptions and identify individuals in need of treatment. The legislation would require new patients who need a prescribed opioid regimen to enter into treatment agreements with a prescriber to reduce the risks of prescription opioid abuse.
More information about my bill and other measures to fight opioids is available here.
Know How to Avoid Foodborne Illnesses
The Fourth of July holiday is a popular time for cookouts and other family events that feature homemade foods. Unfortunately, there is often a spike in the number of cases of foodborne illnesses around this time of year as well.
The Centers for Disease Control offers helpful tips to pack, store, and prepare food to minimize the risk of food poisoning here.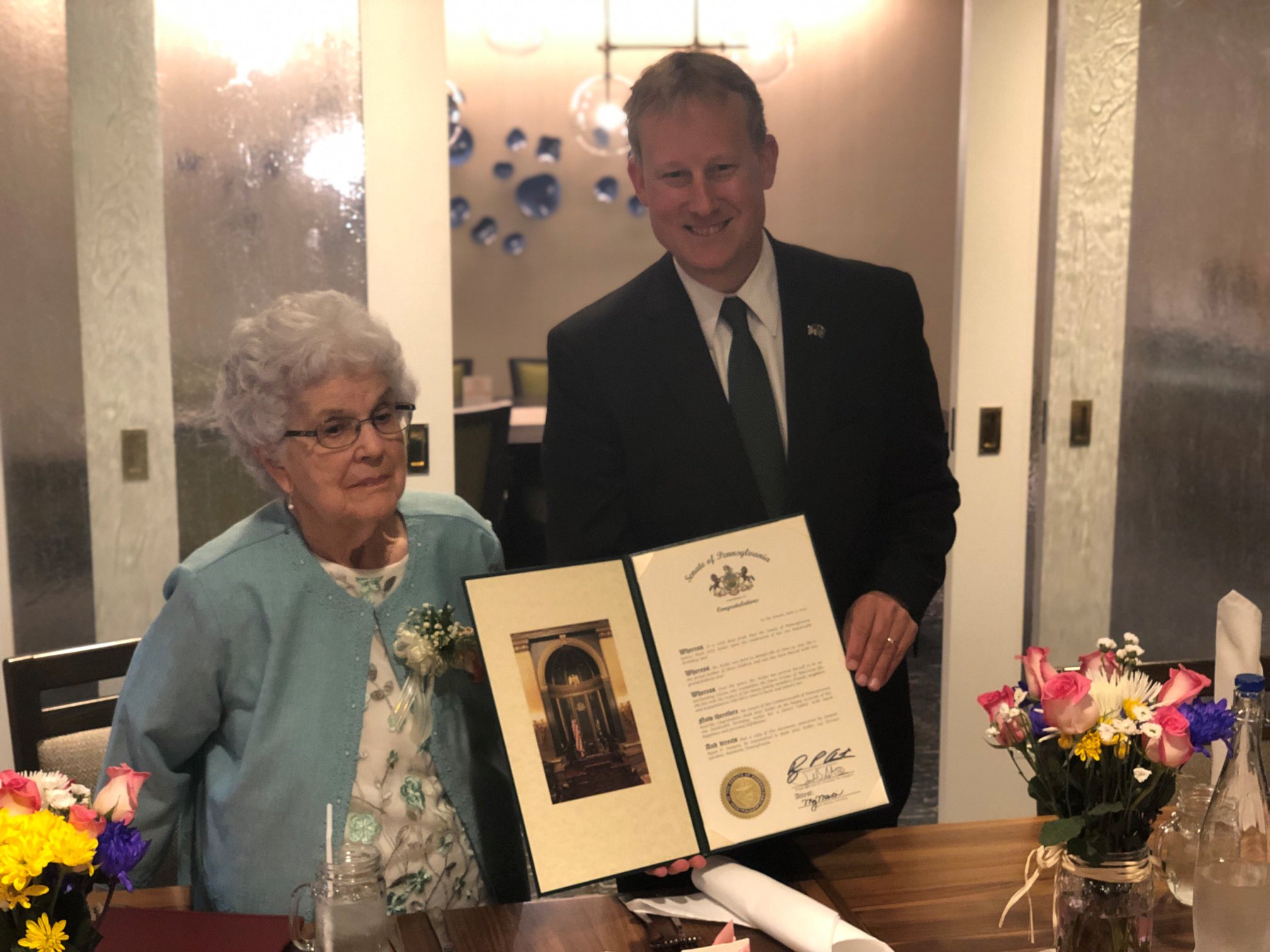 I had the pleasure of presenting Ruth Keller with a Senate citation honoring her 100th birthday. Happy birthday!
Happy Fourth of July!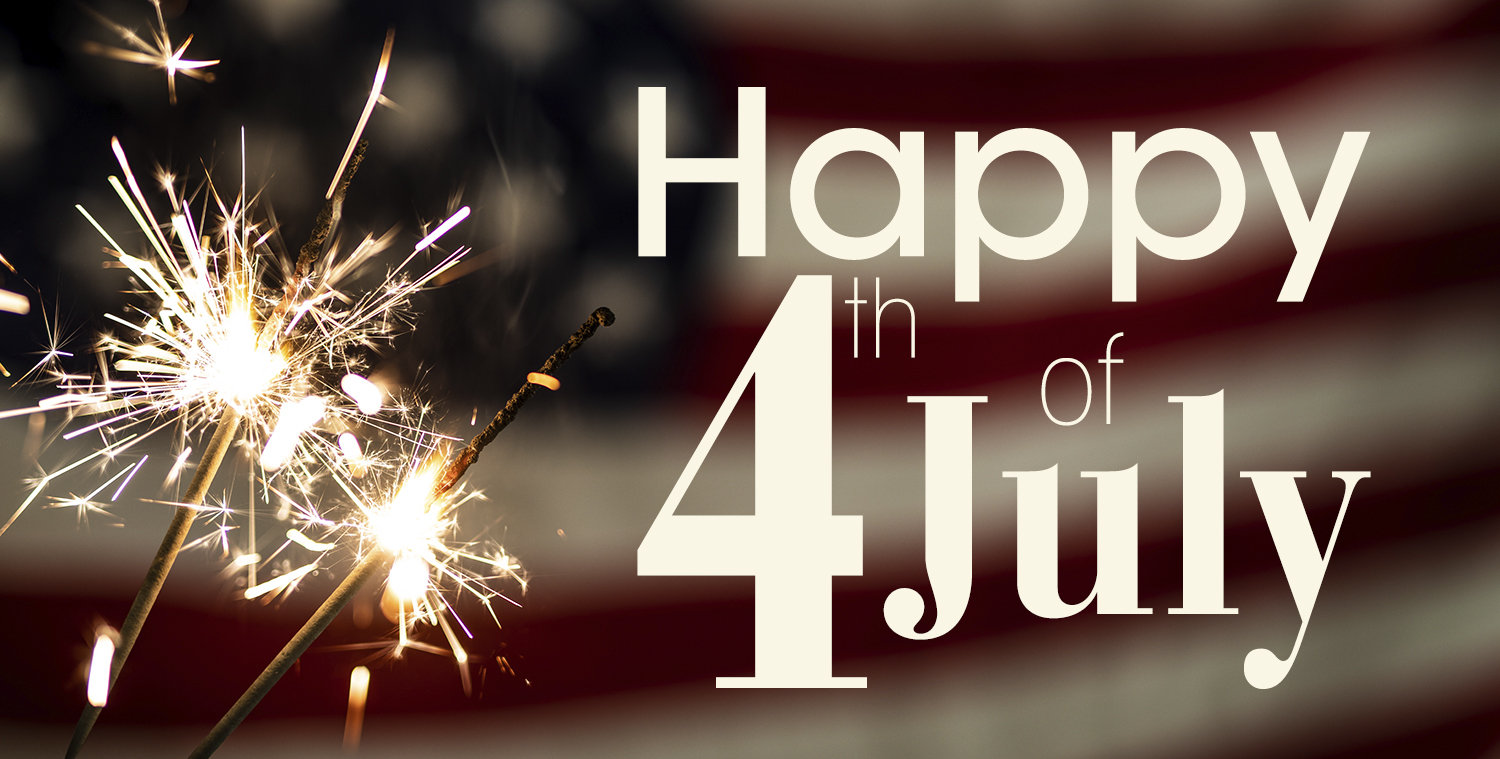 The Fourth of July holiday brings more traffic to our highways and increased risks to motorists. It is critical for drivers to stay alert, observe all traffic laws and speed limits, take extra care in work zones and avoid driving under the influence of alcohol.
Up-to-date information on traffic delays, weather forecasts, traffic speed information, and other useful information for motorists is available at 511 PA. Additional information on local construction projects is also available here.
I hope everyone throughout the region has a safe and enjoyable Fourth of July holiday!