May 18, 2018

Local Student Wins Statewide Video Competition
Nolan Deck from Hempfield High School in Landisville was recently named a winner of a statewide video competition designed to get middle school and high school students involved in legislative efforts to fight heroin and opioid abuse.
The "Talk to Your State Senator" statewide video competition was sponsored by the Senate of Pennsylvania, with support from members of the Drug and Alcohol Service Providers Organization of PA. The videos focused on ways to combat abuse, help those who suffer from addiction, and develop laws to address the growing crisis.
All of the winning videos are featured online at www.acommonwealthcrisis.com.
Congratulations to Nolan for his winning entry!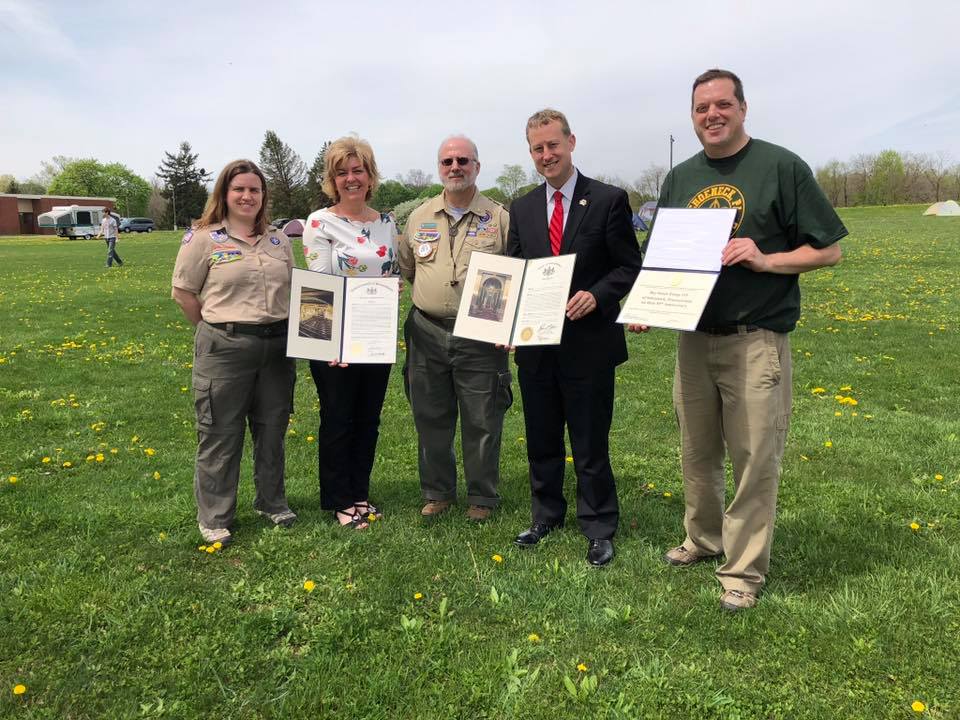 I was pleased to join Rep. Mindy Fee in honoring the 50th Anniversary of Schoeneck Boy Scout Troop 115 in Reinholds.
Warmer Weather Increases Lyme Disease Risks
As spring brings warmer temperatures and more opportunities for outdoor activities, the risk of Pennsylvanians being exposed to Lyme disease skyrockets. The disease is spread by deer ticks and can cause long-term damage to the heart and central nervous system.
The keys to reducing Lyme disease risk are early detection and prevention. Protective clothing and the use of tick repellents are encouraged, as well as inspecting your body for ticks following any outdoor activity.
For more information on Lyme disease, visit the Department of Health's website at www.health.pa.gov.
Yellow Dot Program Assists Traffic Accident Victims
The availability of timely, accurate medical information is an important factor in ensuring accident victims receive proper care during an emergency. Pennsylvania's Yellow Dot program was created to ensure the medical needs of traffic accident victims are met, even if they are not able to communicate these needs to first responders.
Yellow Dot participants are asked to complete a personal information sheet detailing their medical history and special needs, such as allergies, medications and special medical conditions, and place the information along with a recent photo in the vehicle's glove box. A yellow dot affixed to the rear window of the vehicle alerts first responders to the presence of special medical information regarding one or more of the vehicle's potential occupants.
More information about the Yellow Dot program is available online at www.yellowdot.pa.gov.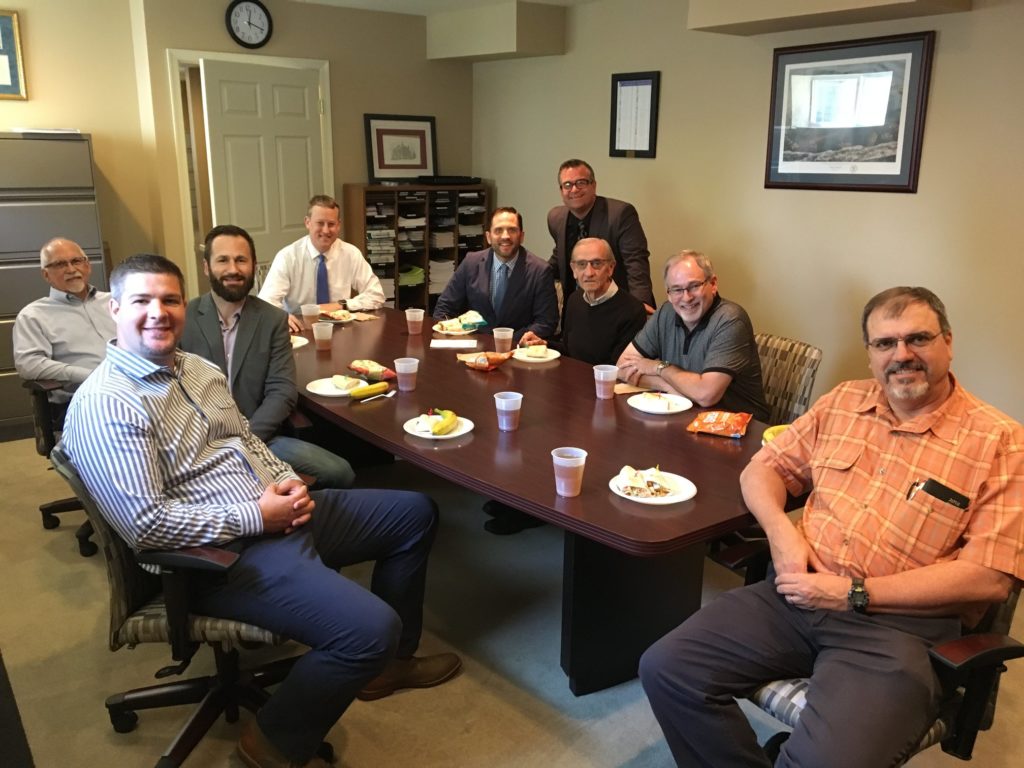 I appreciated the opportunity to meet with local pastors at my Lititz District Office to discuss Go Beyond Week, an initiative uniting people to serve. They are calling their endeavor 'The Timothy 2 Project' based on Timothy 2:1-2.
Information on Vital Records Applications Available Online
Vital records, including certificates of birth, death, marriage and divorce, are required for a number of reasons, including opening and changing financial accounts or receiving a passport. My office offers assistance to community residents who need a duplicate of any of these certificates, and my staff and I are happy to help with these requests.
Information about how to apply for duplicate or replacement certificates is available here.
PA One Call System Helps Contractors, Homeowners Avoid Costly Mistakes
Homeowners and contractors who are starting projects that involve any kind of excavation should take the proper precautions to avoid hitting underground utility lines. The Pennsylvania One Call System allows homeowners and contractors to alert all of the necessary underground utility owners so they can mark the site of lines to help avoid a costly or potentially dangerous mistake.
Callers must alert utility owners by calling 811 at least three business days prior to beginning a digging or excavation project to allow sufficient time to identify any possible impediments. More information about the Pennsylvania One Call System is available online at www.pa1call.org.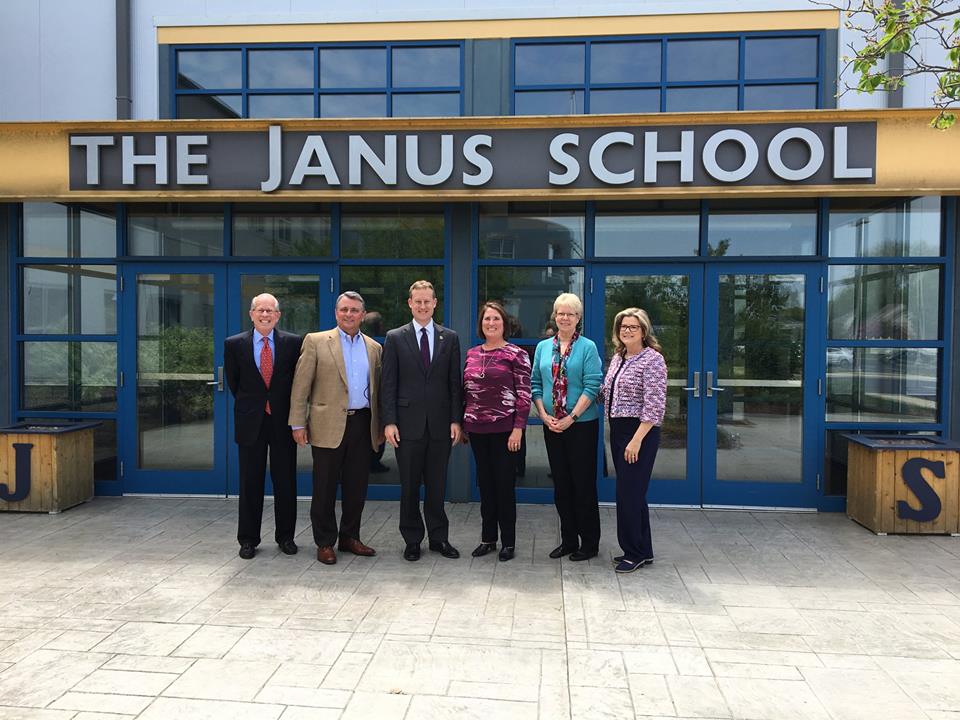 I enjoyed learning about all of the services offered for children with learning differences during my visit to the Janus School in Mount Joy.