May 16, 2019
TMI Closure Creates Devastating Consequences
The recent announcement that the Three Mile Island nuclear plant will close in September is extremely upsetting for the hardworking men and women who earn a living in this critical industry. As co-chair of the Nuclear Energy Caucus, I am deeply disappointed that local communities will have to pay the price for the loss of one of the state's few remaining nuclear power plants, both in terms of the lost economic opportunities and the diminished benefits of this industry to ratepayers.
Although this closure is a serious blow to the region and the industry as a whole, I remain committed to arriving at a better solution for ratepayers, and the environment and the Commonwealth. My full response to this troubling news is available below.
Committee Advances Bill to Allow Local Opt-out for Video Gambling
Gambling can change the character of communities, so it is critical for municipalities to be able to have a choice on whether gambling should be permitted in their area. The Senate Local Government Committee recently passed a bill I authored along with Senator Scott Martin to give Lancaster County municipalities the option to prohibit video gaming terminals (VGTs) at truck stops within their borders.
Following passage of a gambling expansion bill in 2017, more than 1,000 municipalities across the Commonwealth adopted resolutions to opt-out of having a new casino established within its borders – including every single municipality in Lancaster County. Our bill would provide the same option to municipalities regarding the location of VGTs in their communities.
More information about our bill is available here.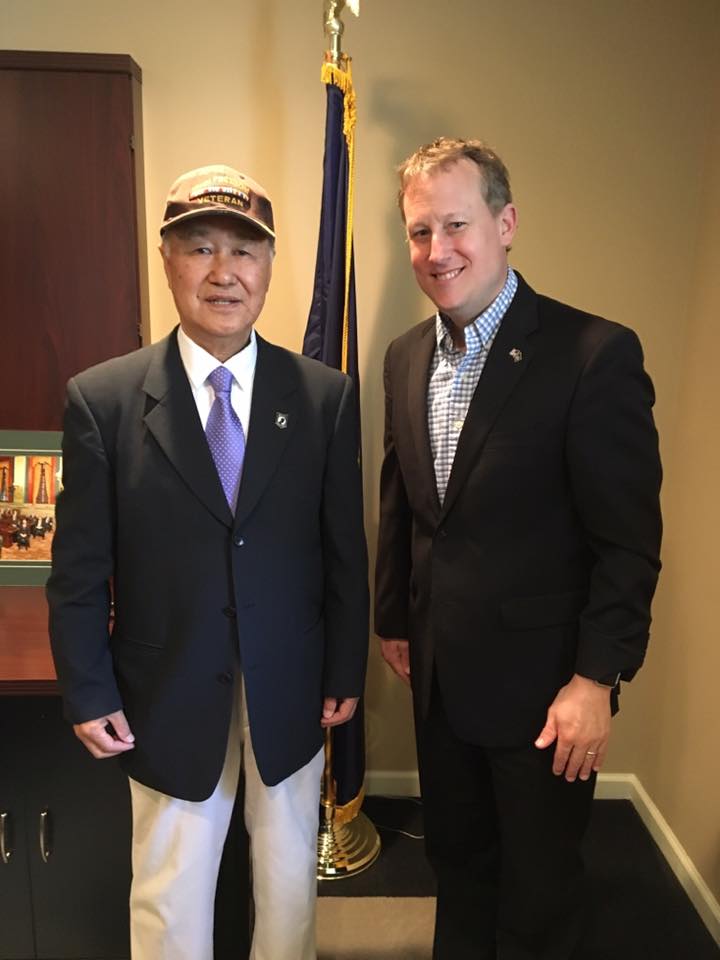 I had the honor of meeting the President of the Korean/American Vietnam Veterans Pennsylvania, Sung Nam, in my office recently. Sergeant First Class Nam served with the Republic of Korea in Vietnam and later worked as a civilian contractor in Iraq teaching martial arts to American soldiers.
REMINDER: "Save A Life Night" Scheduled for May 20 in New Holland
I look forward to hosting a free community event with Representative Dave Zimmerman in New Holland on Monday, May 20, that will help more Lancaster County residents learn how to provide emergency medical aid.
The "Save A Life Night" will be held from 6:30 p.m. until 8:30 p.m. at New Holland Ambulance Building, located at 101 East Franklin Street. New Holland EMS will be available to present hands-only CPR training and stop the bleed training.
The event is free, but participants must register by noon on the day of the event on my website at www.SenatorAument.com or by calling my district office at 717-627-0036. I hope to see you there!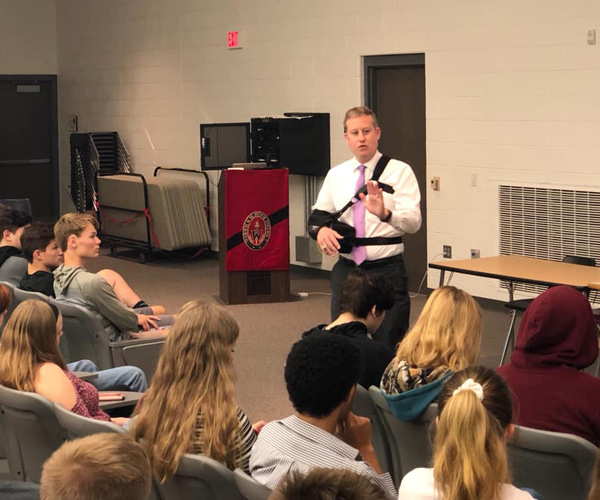 I had a terrific discussion with students during Civics Day at Warwick High School.
Road Construction Season in Full Swing in Lancaster County
The return of warmer weather also brings more construction crews to repair our roads, highways and bridges. An online tool can help local residents plan for any potential delays or map out alternate routes due to heavy traffic.
511 PA offers up-to-date information on traffic delays, weather forecasts, traffic speed information, and more than 860 traffic cameras. Additional information for motorists about upcoming transportation projects is available here.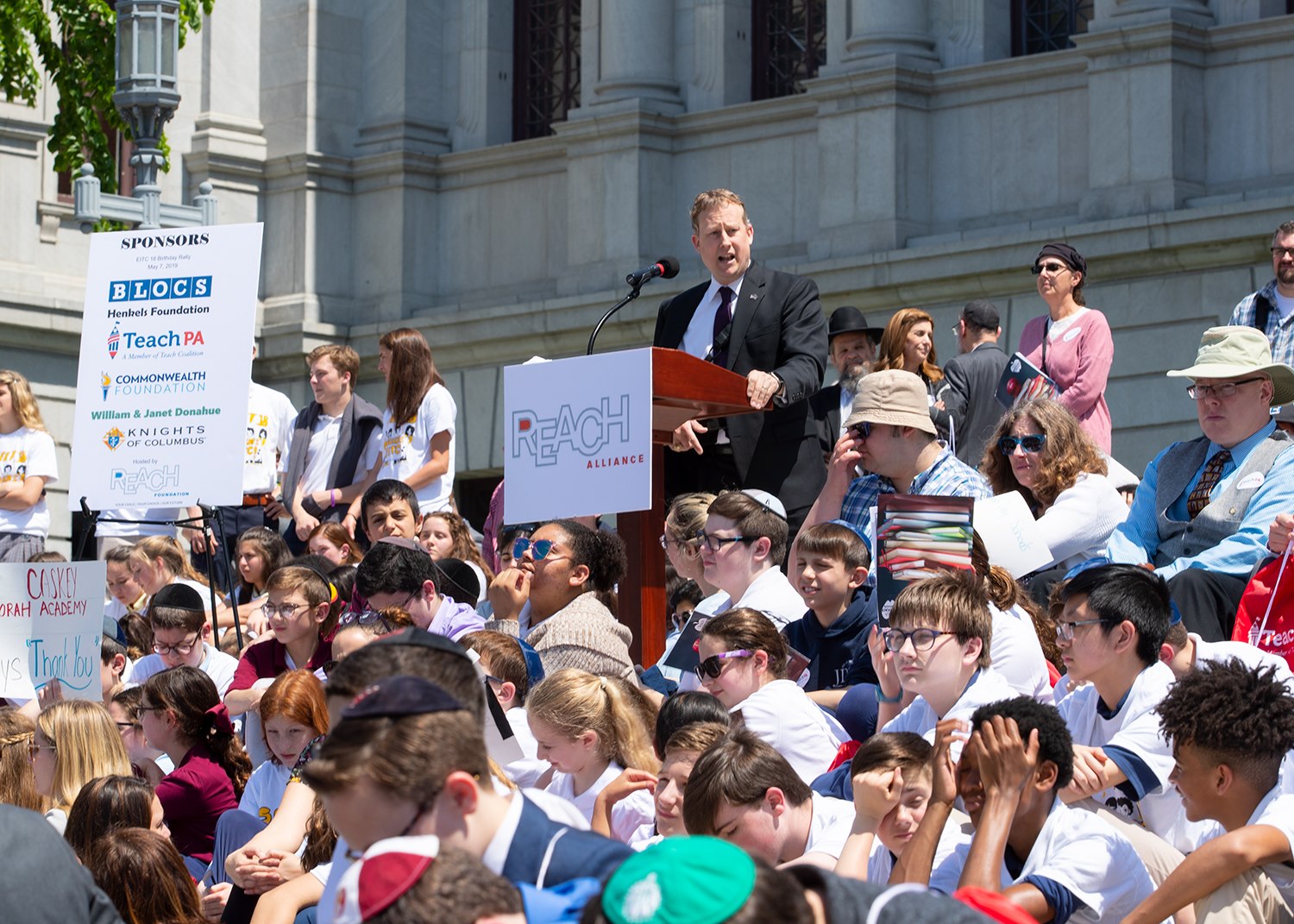 It was an honor to speak at the 18th Educational Improvement Tax Credit (EITC) Birthday Rally. Supporters of the program were at our State Capitol to celebrate the anniversary of the EITC Program, as well as to rally support for its expansion. The program has been of tremendous benefit to families all across Lancaster County.
Fish-for-Free Day Available This Month
The Pennsylvania Fish and Boat Commission will host two Fish-for-Free Days this year in order to allow anyone to legally fish on our waterways without a fishing license. The first Fish-for-Free Day is scheduled for May 26, the day before Memorial Day.
All other normal fishing regulations still apply. More information is available here.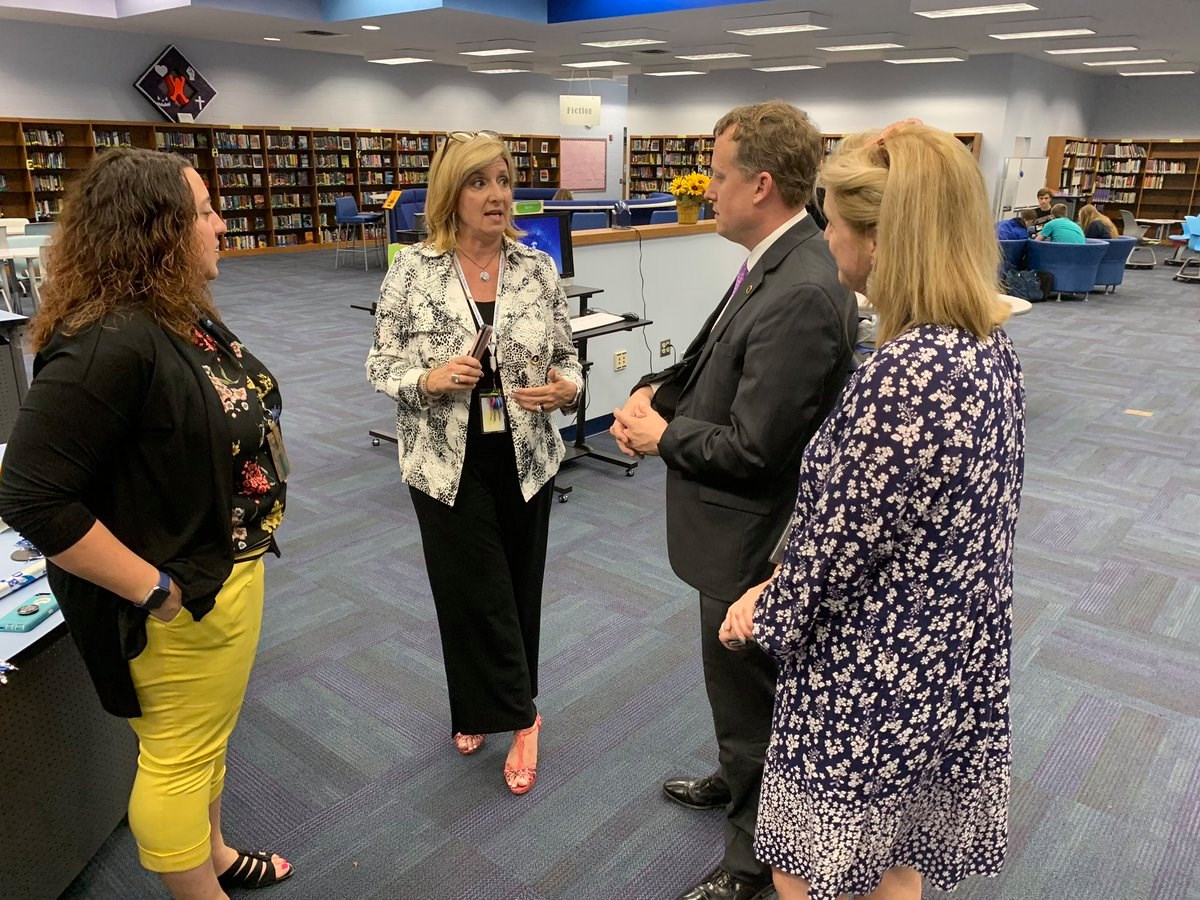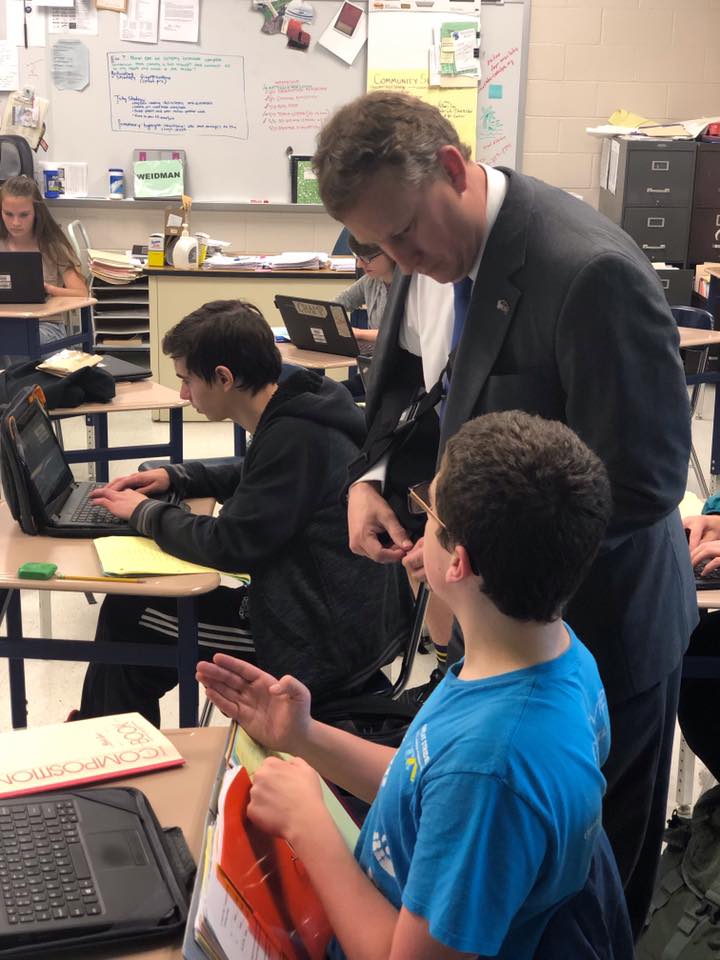 I appreciated the chance to see some of the great work being done in the Elizabethtown School District and the Eastern Lancaster County School District during my tour of schools throughout the 36th Senatorial District.
PennDOT Offices Closed on Memorial Day Weekend
All Pennsylvania Department of Transportation's (PennDOT) Driver License and Photo License Centers statewide will be closed for the Memorial Day holiday and weekend. All PennDOT offices will re-open for normal business on May 28.
A complete list of holiday office closings is available here. I wish all local residents a safe holiday with their friends and family!