Thank you for subscribing to my E-newsletter. I am honored to serve the 36th Senatorial District and look forward to working with you toward building a stronger Pennsylvania. This E-newsletter serves to keep you updated on what is happening throughout  Lancaster County and what I am doing as your State Senator in Harrisburg – I hope that you find it helpful! Should you have any questions, comments, or concerns, please DO NOT reply to this email; instead, please feel free to contact me here.
In this Update:
Senate Republicans Continue Statewide Hearings on Rising Crime in Lancaster County with a Focus on Human Trafficking
Lancaster County Parents Give Feedback on Sexually Explicit Content in Schools
Sign Up to Receive Veteran-Specific Updates
Congratulations to Young, Local Artist
Celebrating 100th Birthdays with Two Special Residents
Less Than a Year to Go Before Federal Enforcement of REAL ID Begins
Low-Income Home Energy Assistance Program (LIHEAP) Extended to May 20
May is Mental Health Awareness Month
Happy Mother's Day
---
Senate Republicans Continue Statewide Hearings on Rising Crime in Lancaster County with a Focus on Human Trafficking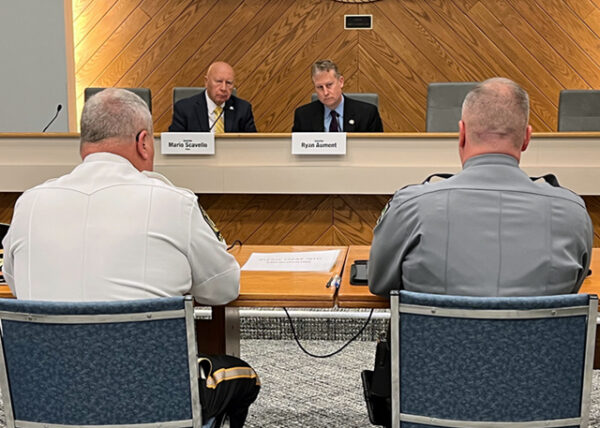 Local police chiefs, prosecutors, human trafficking victim advocates, and others met with the Senate Majority Policy Committee in Landisville this week as part of Senate Republican public hearings on rising crime in Pennsylvania.
Pennsylvania has the highest violent crime rate of any state in the Northeast, according to FBI data. Between 2019 and 2020, no other state reported a greater year-over-year increase in violence. Driven by spikes in aggravated assault and homicide, Pennsylvania's violent crime rate climbed 27.1% from 2019 to 2020.
Many Lancaster County residents have expressed to me that they are deeply concerned about the rise of violent crime in their communities, and the testimony from law enforcement officials across the county confirms that this trend is very real and should be taken seriously. As elected officials, we have a duty to our constituents to respond to these concerns by advancing policies that support and empower law enforcement to do their jobs and ensure residents feel safe in their own communities.
Chief David Steffen of the Northern Lancaster County Regional Police Department told the committee that the nationals media's consistent coverage of emotional, high-profile, and statistically rare cases of officer-involved shooting portrayed as the norm has created a foundation of mistrust in law enforcement.
Columbia Borough Police Chief Jack Brommer said recruiting new officers to the force has become increasingly difficult, particularly as anti-police rhetoric rises.
According to Lancaster County District Attorney Heather Adams, Lancaster County is a hotspot for human trafficking, an insidious crime that contributes to other types of community lawlessness.
A top priority for Senate Republicans is to ensure Pennsylvanians feel safe in the towns, cities, and communities they call home. These hearings will help legislators better understand the trends in crime from law enforcement and key stakeholders, and better align the Commonwealth's economic goals with community objectives throughout the state.
The next hearing on crime and public safety will be announced in the near future. Read more about this week's hearing in Lancaster County here.
Lancaster County Parents Give Feedback on Sexually Explicit Content in Schools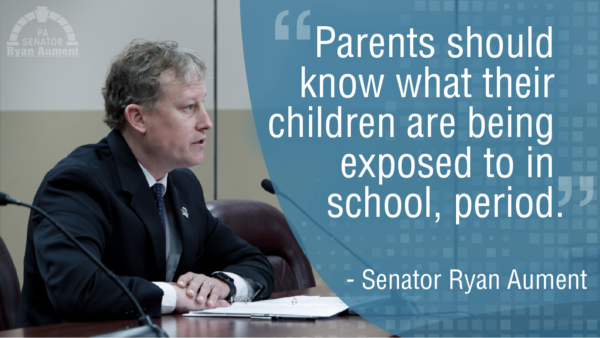 Parents of school-aged children in Lancaster County want to be involved in their own child's education and want to ensure that the materials they're exposed to are appropriate and reviewed by someone at home BEFORE the child views it:
"Parents have a right to know exactly what their children are being exposed to beforehand." – David from Terre Hill
"I support parents' rights to opt their children from literature they deem appropriate for their own children. However, I am against book banning in schools which allows some parents to decide what is appropriate for other parents' children." – Theresa from Manheim
"I strongly support parental rights in their children's education." – Cheryl from Lancaster
This conversation is especially relevant, given the recent event at Hempfield High School that involved a provocative show for children. How we parent and teach our children is always important, so I appreciate the feedback everyone shared.
While we work on a stronger solution, we should immediately require schools to identify sexually explicit content in school curriculum and libraries, notify parents, and allow parents to opt their kids out of that coursework/prevent their child from viewing that book from the library. Click here to learn more.
Sign Up to Receive Veteran-Specific Updates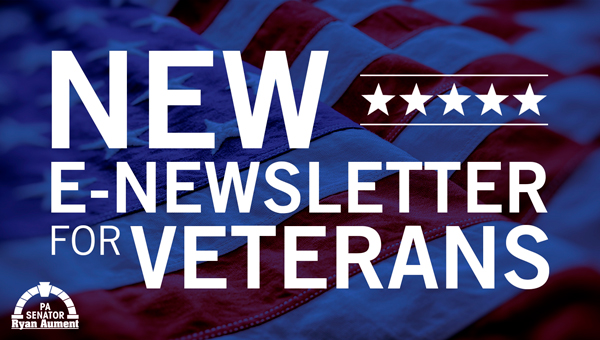 Each month, I send email updates about important programs to support veterans, financial benefits, and other information veterans and their loved ones may find helpful.
It's simple to receive these updates directly by subscribing to my veteran-specific email list. Without signing up, you will not receive this monthly communication.
Congratulations to Young, Local Artist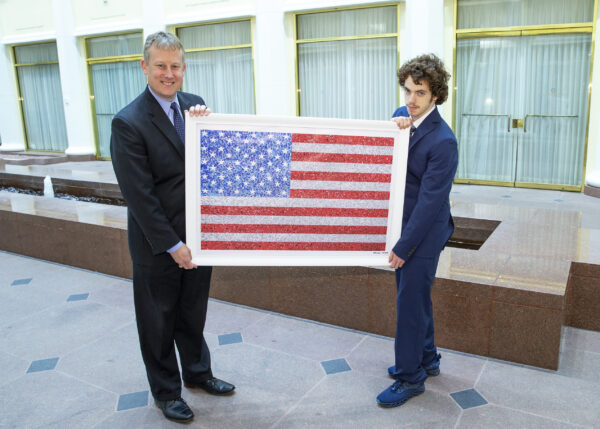 I enjoyed visiting with my friend, Joe Roach, and his family at our State Capitol.
Joe is a Manheim Central teenager who is autistic and artistic. He recently displayed his artwork at Hershey Gardens, becoming the youngest artist – at 17 years old – to ever do so. His family looks at Joe's art as his superpower! Joey describes his art as 'intricate geometrical.'
Joe presented me with this flag, which I am very pleased to display in my office at the State Capitol. I am also thrilled to announce that his artwork will be on display in the East Wing Rotunda this June.
Celebrating 100th Birthdays with Two Special Residents
Both Harold Snader and Rubye Barto recently celebrated the incredible achievement of their 100th birthdays, and I was honored to present them with official Senate of Pennsylvania citations.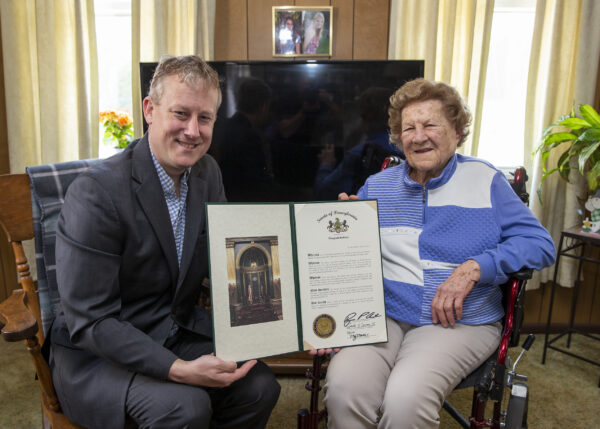 Rubye was married to Medwin Barto for 58 years before he passed, and they share six children, 11 grandchildren, and 14 great-grandchildren.
Harold was married to Helen Snader for 71 years before she passed, and he is the proud father of three children, seven grandchildren, and 11 great-grandchildren.
They are both outstanding citizens who exemplify the finest virtues of American life. Rubye and Harold have won the respect of family members, friends, neighbors, and acquaintances who have come to know and admire them.
Less Than a Year to Go Before Federal Enforcement of REAL ID Begins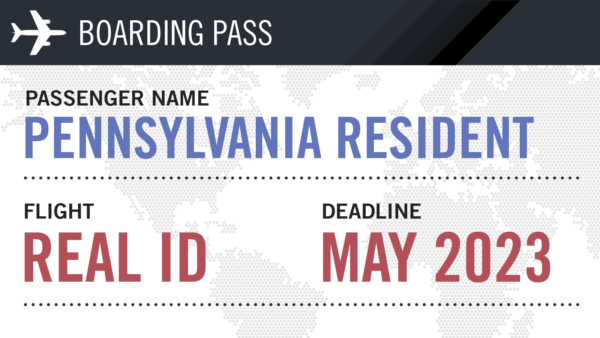 The one-year countdown has begun for the federal enforcement of REAL ID for commercial domestic air travel and other federal purposes.
The Pennsylvania Department of Transportation advises Pennsylvania residents who want REAL ID-compliant driver's licenses and photo ID cards and have not yet gotten one to gather the needed documents now to ensure they have plenty of time to get their REAL ID before the federal enforcement date.
REAL ID is a federal law that affects how states issue driver's licenses and ID cards if they are going to be acceptable for federal purposes, such as boarding a domestic flight or entering a federal building that requires federally acceptable ID for entry. A federally acceptable form of identification (whether it's a Pennsylvania REAL ID driver's license or ID card, a valid U.S. Passport/Passport Card, a military ID, etc.) must be used for these purposes on and after May 3, 2023.
There is no requirement that any resident obtain a REAL ID; PennDOT continues to offer standard-issue driver's licenses and photo IDs. More information, including frequently asked questions and information on documents required for REAL ID, can be found on the state REAL ID website.
Low-Income Home Energy Assistance Program (LIHEAP) Extended to May 20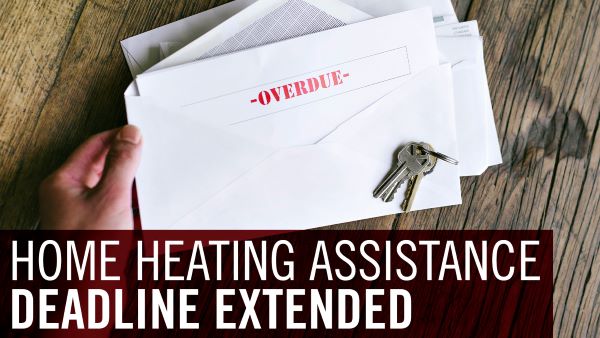 The Low-Income Home Energy Assistance Program (LIHEAP) has been extended to May 20, allowing additional households to apply for help.
LIHEAP is a federally funded program administered by the state that provides assistance for home heating bills. Assistance is available for renters and homeowners.
You can apply for benefits online using COMPASS, or download a paper application, print it, fill it out and return it to your local county assistance office.
May is Mental Health Awareness Month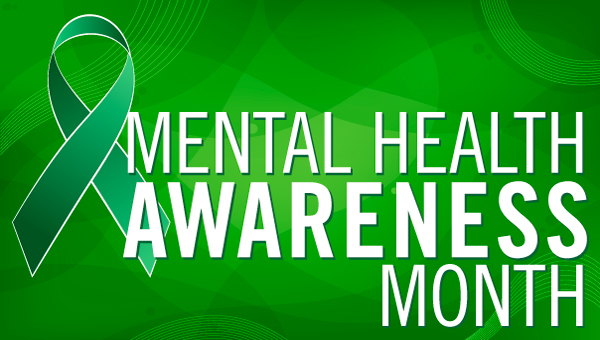 While we focus on our physical wellbeing, the food we eat, exercise, and getting regular check-ups for vision and dental care, a growing body of evidence has demonstrated the need to take care of our mental health.
If you or someone you know needs assistance in this crucial area, the state has an online mental health resources page that can be a good starting point. Topics include finding help and treatment, preventing suicide and more.
Happy Mother's Day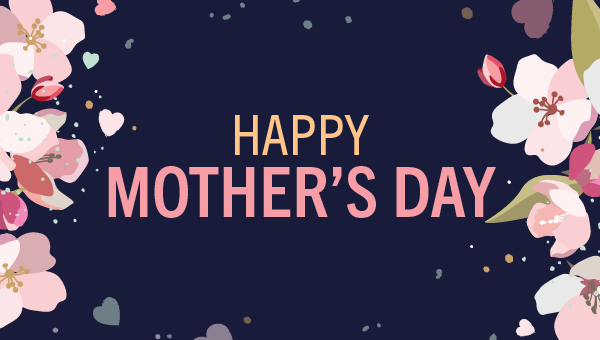 To mothers, grandmothers and everyone who serves in that role, I wish you a happy Mother's Day in which all the love you give is returned to you in full.