May 3, 2019
Senate Committee Endorses Bill Supporting Agritourism
Many farmers rely on agritourism activities – such as hayrides, corn mazes and farm tours – as a source of extra income. Unfortunately, this option is not available to all farmers who participate in the state's farmland preservation program since some local boards prohibit these types of activities.
This week, the Senate Agriculture and Rural Affairs Committee approved a bill I sponsored that would set uniform standards allowing agritourism activities on all farmland that is part of the state farmland preservation program. The bill is part of the Farming First package of bills to support Pennsylvania's agriculture community and ensure farming remains a vital part of our state's future.
More details about my bill are available here. Additional information about the Farming First package is available here.
---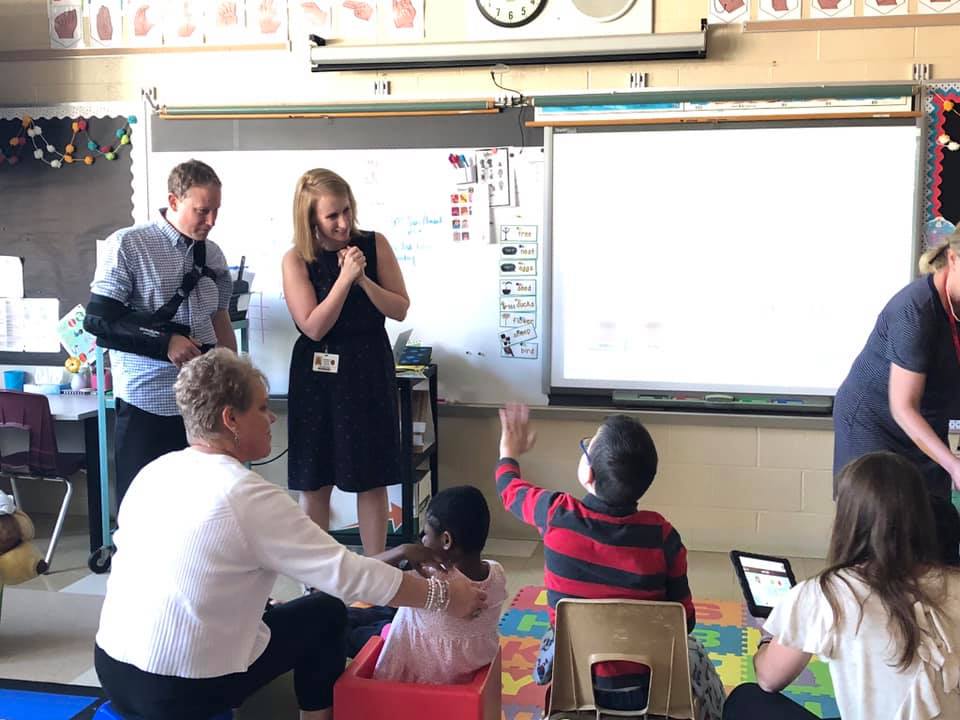 I had a terrific visit to the Warwick Area School District last week. My thanks goes to Dr. Hershey and her team for giving me a tour of some of their special programs classrooms.
---
"Save A Life Night" Scheduled for May 20 in New Holland
Every second counts during an emergency, and it is important for the public to know how to offer emergency assistance when they are faced with a life-or-death situation due to an injury, accident, or sudden cardiac arrest. I look forward to hosting a free community event with Representative Dave Zimmerman in New Holland later this month that will help more Lancaster County residents learn how to provide emergency medical aid.
The "Save A Life Night" will be held on Monday, May 20, from 6:30 p.m. until 8:30 p.m. at New Holland Ambulance Building, located at 101 East Franklin Street. New Holland EMS will be available to present hands only CPR training and stop the bleed training.
The event is free, but registration is required. Registration is available on my website at www.SenatorAument.com or by calling my district office at 717-627-0036.
Local Schools Awarded School Safety Grants
One of the most important bills lawmakers considered last year was a proposal to create a new school safety grant program to help schools throughout the state address their unique security needs. A total of 234 grants totaling approximately $40 million were awarded this week – including several schools and other entities that serve students in Lancaster County.
In addition to these grants, every school that submitted a qualifying application was awarded a grant of $25,000 in October to help create a safer learning environment for children.
A list of grants awarded to local schools and other educational entities is available here.
---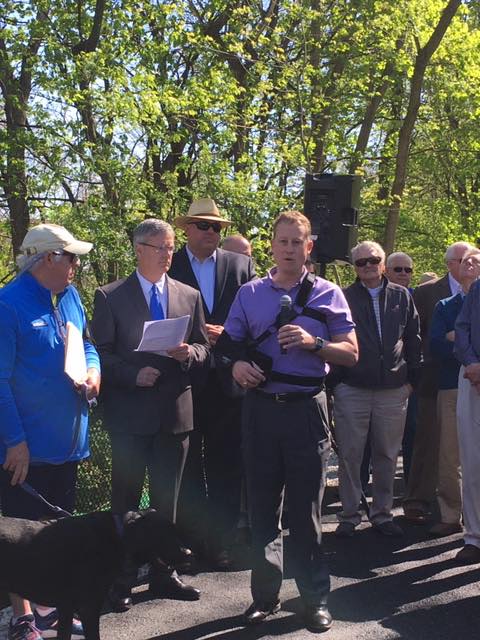 I appreciated the opportunity to join local officials from five municipalities at the dedication of the Warwick-Ephrata Rail Trail.
---
Lancaster County Residents Have $20 Million in Unclaimed Property
Each year, the Pennsylvania Department of Treasury receives millions of dollars in unclaimed property – such as forgotten stocks and bank accounts, uncashed checks, insurance policies, and overpayments – and works to return those assets to their rightful owners.
A recent LNP article revealed that thousands of Lancaster County residents have a collective total of $20 million in unclaimed property available in the Treasury now.
State residents can find out whether they have unclaimed property on a free website here.
State Revenue Collections Show $800 Million Surplus
Thanks in large part to the fiscal restraint advocated by legislative Republicans over the past decade, the Department of Revenue reported that revenue collections are currently $800 million ahead of estimates. I shared some of my thoughts regarding this piece of encouraging financial news in a video here.