April 27, 2018

Measure to Prevent Public Assistance Benefit Trafficking Earns Senate Committee Approval
The Senate Judiciary Committee recently approved a bipartisan bill I sponsored to help prevent fraud and abuse of the Supplemental Nutrition Assistance Program (SNAP). The legislation is designed to prevent unscrupulous individuals and businesses from buying and selling SNAP benefits.
The bill would make it a second-degree felony to fraudulently traffic SNAP benefits in an amount greater than $2,500 and would force offenders to pay restitution of up to three times the amount of the fraud they committed.
The proposal stems from a scheme uncovered by the Office of State Inspector General last year in which a Harrisburg restaurant traded drugs for EBT cards, affecting the benefits of approximately 60 recipients. These kind of trafficking crimes place a serious strain on the system and hurt the people who are in the greatest need of assistance.
Details about the bill are available here.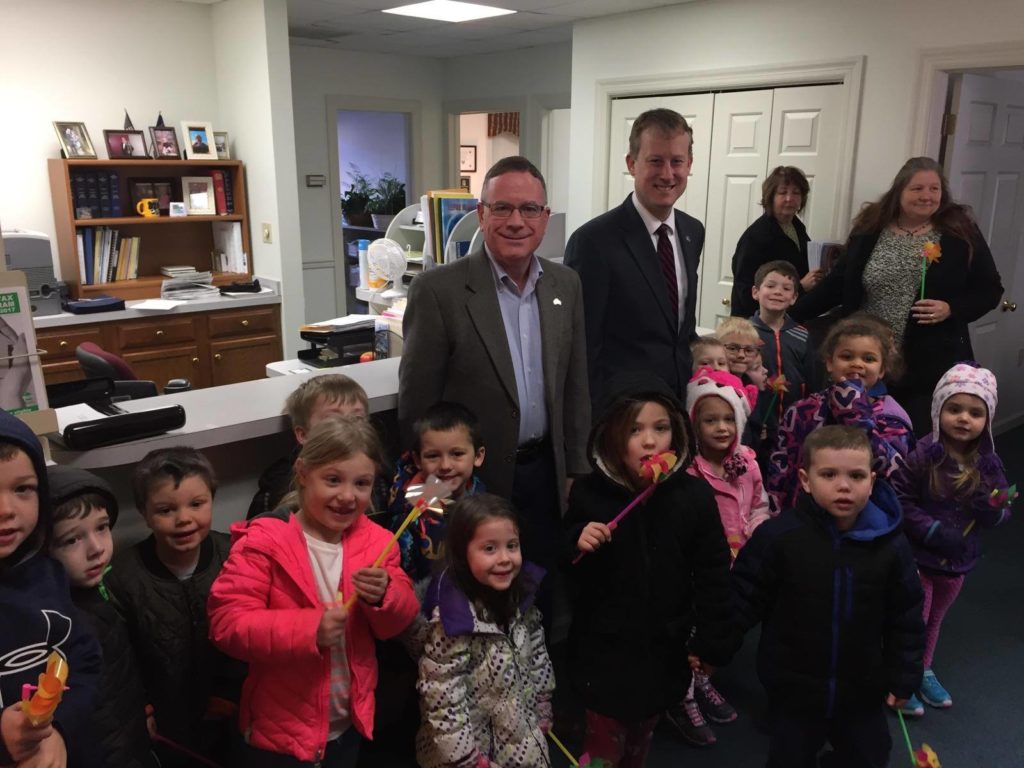 It was a pleasure to join local children to celebrate "Week of the Young Child" and advocate for early childhood education during a walk around Elizabethtown last week.
Senate Panel Endorses Improved Vocational Teacher Certification Standards
Pennsylvania's licensing requirements for vocational teachers are among the most stringent in the nation. The Senate Education Committee approved legislation this week that I introduced to make the state's licensing requirements more competitive with other states.
Under current law, a number of the classes that career and technical education teachers are required to complete for licensing have nothing to do with the subject matter they teach in the classroom. This creates an expensive and time-consuming process that only chases away qualified, competent teachers to other states.
My legislation would streamline the existing system and make it easier for teachers to comply with licensing requirements, while at the same time focusing teacher requirements toward classes that are more relevant to the subject matter they teach.
More information on the proposal is available here.
REMINDER: Town Hall Scheduled for May 3 in New Holland
I look forward to meeting with community residents and discussing the most critical issues facing our state and region during a town hall meeting in New Holland on May 3. The meeting will be held at Garden Spot Village, located at 433 South Kinzer Avenue, beginning at 6:30 p.m.
I hope to see you there!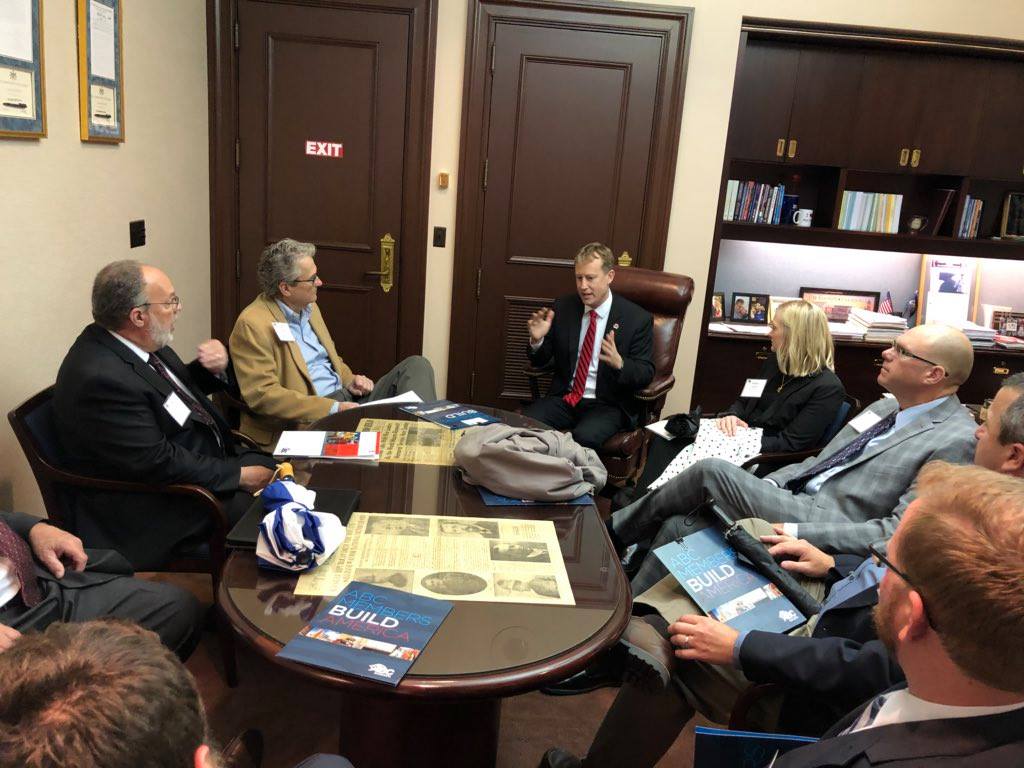 I appreciated the opportunity to meet with ABC Keystone members during Free Enterprise Day at our State Capitol.
National Prescription Drug Take Back Day is Saturday
Studies indicate that a majority of drug abuse cases stem from unused prescriptions of family and friends. The federal Drug Enforcement Agency is sponsoring a National Prescription Drug Take Back Day on Saturday to encourage individuals to turn in all unused medications safely and anonymously through the proper channels.
Resources and additional information about the disposal of prescription drugs, including participating locations, is available online at https://takebackday.dea.gov/.
Mobile Replica of Vietnam Veterans Memorial Comes to Harrisburg
A mobile replica of the Vietnam Veterans Memorial Wall in Washington DC will be in Harrisburg from May 9-13. Known as "The Wall That Heals," the exhibit travels throughout the nation in order to give veterans who have been unable to visit the memorial in Washington a chance to see it closer to home, surrounded by friends and family.
More information about this exhibit is available online at http://www.vvmf.org/twth.