Thank you for subscribing to my E-newsletter. I am honored to serve the 36th Senatorial District and look forward to working with you toward building a stronger Pennsylvania. This E-newsletter serves to keep you updated on what is happening throughout  Lancaster County and what I am doing as your State Senator in Harrisburg – I hope that you find it helpful! Should you have any questions, comments, or concerns, please DO NOT reply to this email; instead, please feel free to contact me here.
In this Update:
My Bill Requires Parental Notification AND Consent Before Their Child Can Access Sexually Explicit Content in School
Local Students Win International Competition
Helping Students Achieve the American Dream
Congratulations to New Eagle Scout
Third-Graders Participate in Mini-STEM Bowl
Lancaster County Students: Applications Due April 28 for Interest-Free Loans
Growing Greener Watershed Grant Program Opens Friday
Keystone State ChalleNGe Academy for At-Risk Youth Accepting Applications
Check Out a State Park Near You
Recognizing the Vital Role of Volunteers
---
My Bill Requires Parental Notification AND Consent Before Their Child Can Access Sexually Explicit Content in School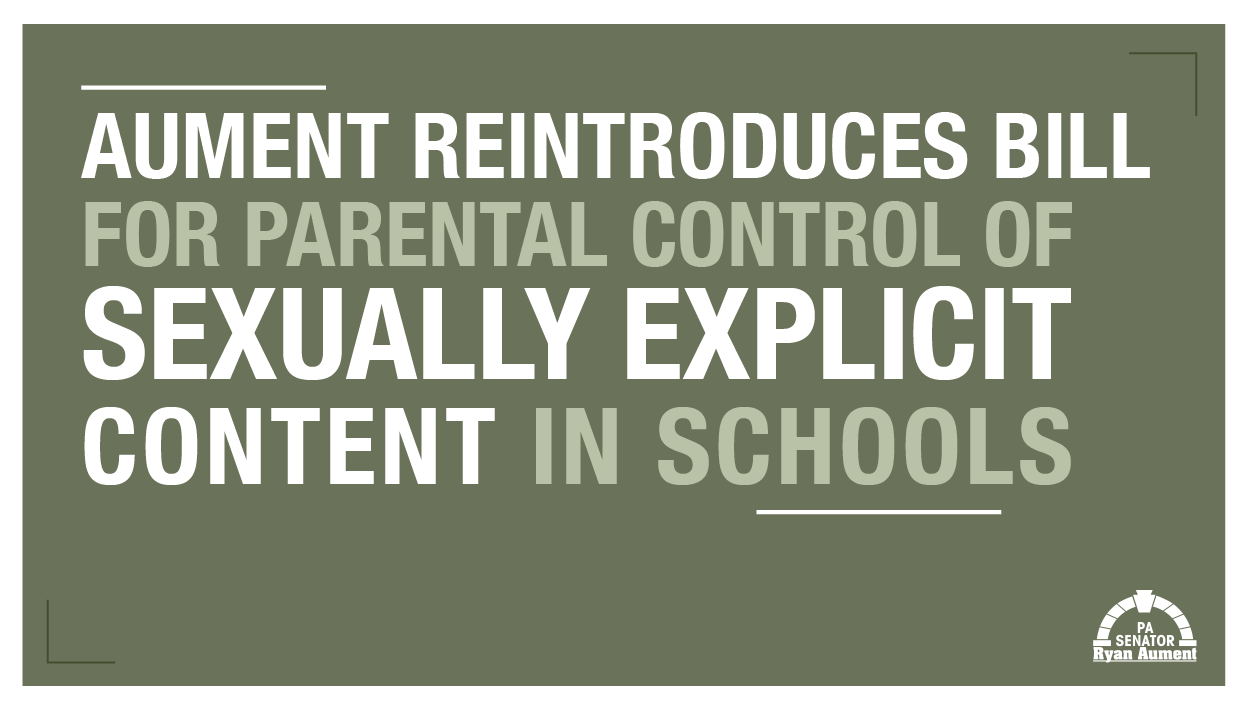 In my ongoing effort to provide parental control of student exposure to sexually explicit content in schools, I reintroduced legislation to make parents aware of the mature content their child may be provided in school and give them the ability to deny their own child access to such content.
I have been contacted by parents who are concerned about inappropriate content in their children's school curriculum and library books. In examples right here in Pennsylvania, parents have identified books and assignments that contain graphic, sexually explicit content that adults would be prohibited from viewing at work. Parents, understandably, are outraged.
In response to these concerns, I introduced Senate Bill 7, which would require schools to:
Identify sexually explicit content in school curriculum, materials, and books.
Create an opt-in policy that would:

Notify parents of the sexually explicit content by including a list of the book titles on the form.
Give parents the opportunity to review the materials.
Require parents to give direct consent for their children to be provided or have access to sexually explicit content.

Provide the child with non-explicit alternatives if their parents do not opt-in.
Importantly, Senate Bill 7 would not ban any books from any Pennsylvania school curriculum or library.
Providing parental notification and control of the content and materials being provided will go a long way to increasing communication and trust between parents and schools. We must work together to find a bipartisan solution that honors parents, considers impacts to teachers and schools, and protects children from all backgrounds.
Read more about Senate Bill 7 here.
Local Students Win International Competition
Check out these back-to-back national champions! The Warwick Middle School Future City students recently competed in and won the National Championship for the second time in a row and third time in five years!
To win, the team:
Imagined, designed, and built a city, which they presented through an essay,
Built a scale model of the city with recycled materials,
Created a project plan to keep the project on track,
Prepared an accompanying presentation, and
Completed a question-and-answer session with a panel of judges.
Helping Students Achieve the American Dream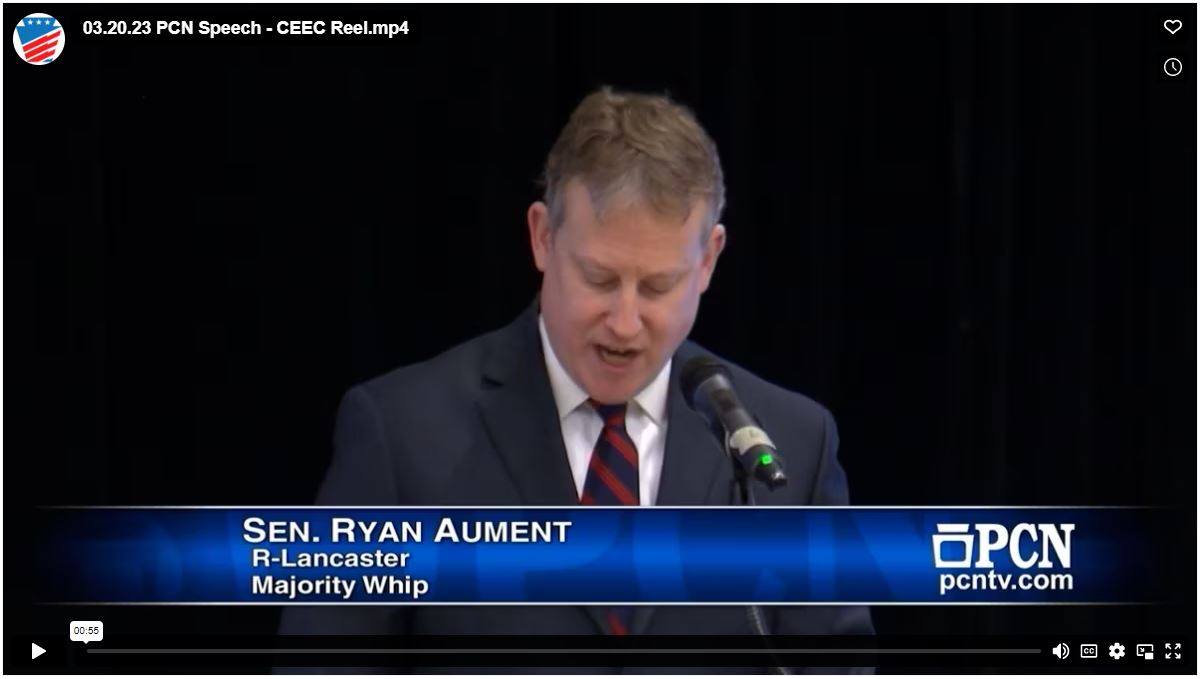 Every student deserves a strong foundation that will give them the opportunity to secure a family-sustaining career and provide them the independence of the American dream. As the pandemic hastened the changes that were already happening in the workforce, the need to prepare students for in-demand industries – rather than the industries of the past – became even more critical.
Pennsylvania's school system must be redesigned if we want to be competitive not just with other states but globally. We need effective teachers and principals, a rigorous and adaptive learning system, and an evenhanded foundation of support all held to the highest standard of excellence and efficiency. Unfortunately, not all schools in Pennsylvania currently have access to these resources or the support they need to improve.
To accomplish these goals, I introduced a bill to establish the Commission on Education and Economic Competitiveness. This bipartisan group will study the current system's challenges, learn from approaches to systematic redesign all over the world, and come up with innovative policy solutions that will enable educators and students to meet the future.
Learn more about my plan here.
Congratulations to New Eagle Scout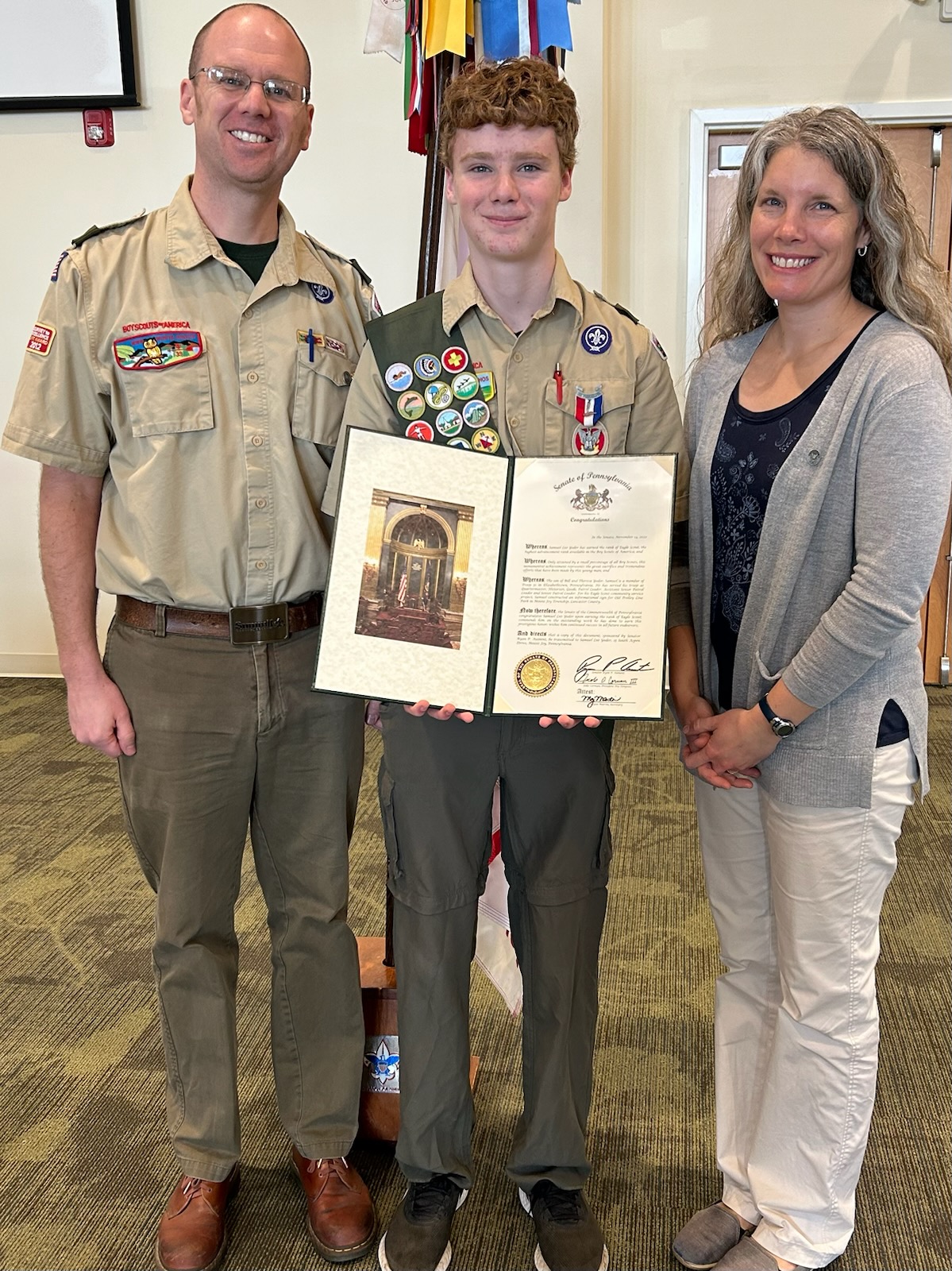 Congratulations to Sam Yoder for earning the rank of Eagle Scout, the highest achievement rank available in the Boy Scouts of America.
Sam is a member of Troop 51 in Elizabethtown, and he served his troop as quartermaster, historian, guide, patrol leader, assistant senior patrol leader, and senior patrol leader. For his community service project, Sam constructed an informational sign for Old Trolley Line Park in Mount Joy Township. Job well done, Sam!
Third-Graders Participate in Mini-STEM Bowl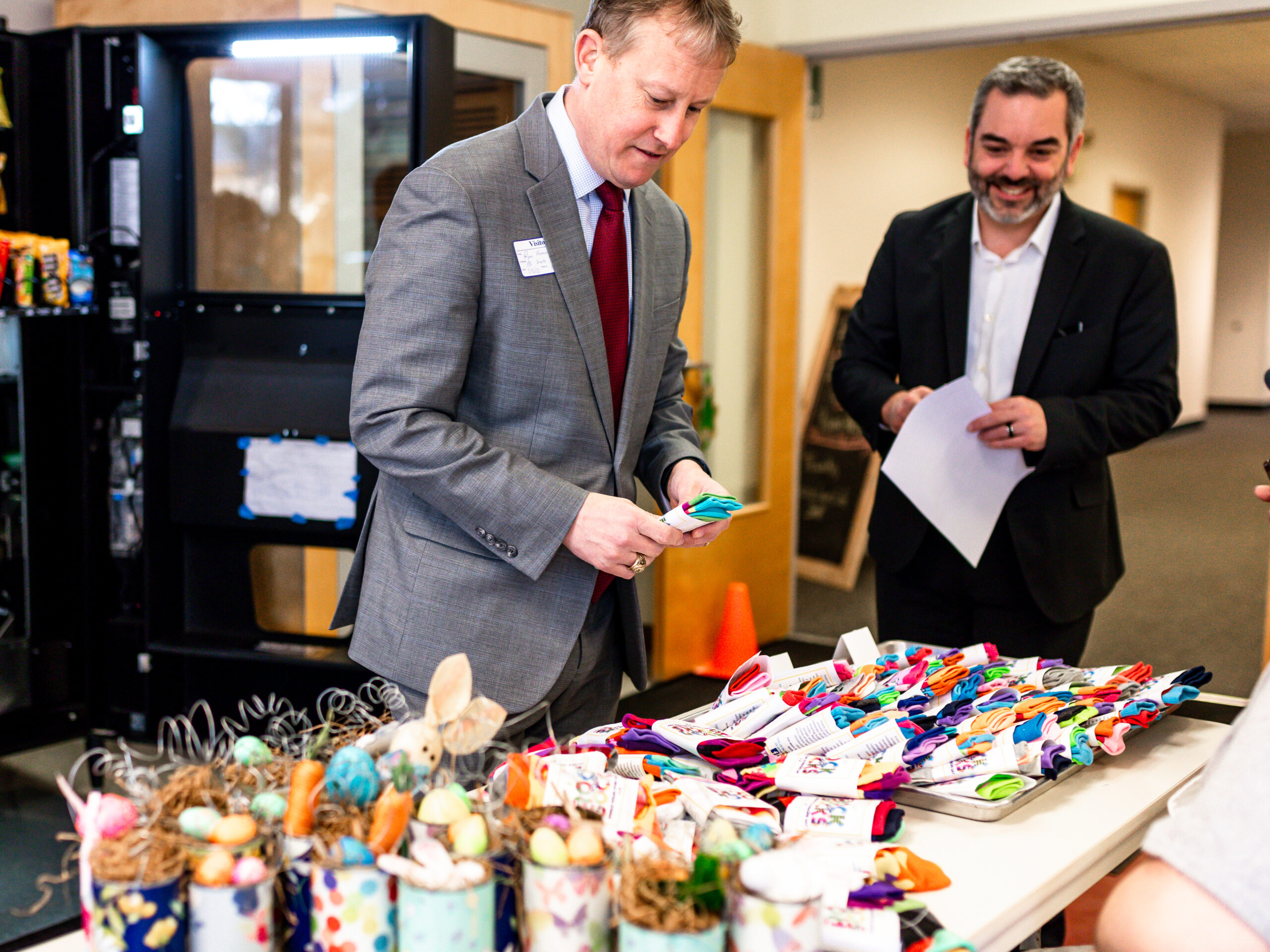 I met with Lancaster-Lebanon IU13 Executive Director Matt Stem in Lancaster. We then visited the new STEM Lab, the Learning Curve Student Café, and observed the Third Grade Mini-STEM Bowl.
It was great to witness an IU13 field trip at the new STEM Lab. The lesson was about students needing to clean up a terrible spill. They had to create hazmat suits and then learned the properties of solids and liquids. The spill they had to clean up was similar to Oobleck, which becomes a solid with force but is otherwise a liquid.
When I visited the Learning Curve Student Café, which is run by students in the School-to-Work program, students were selling some of the remaining items for the Spring Bazaar. The café teaches students safe food handling, serving skills, customer engagement, and sales.
My daughter June was surprised when I checked in on her group at the Mini-STEM Bowl. Congratulations to all the students who participated!
Lancaster County Students: Applications Due April 28 for Interest-Free Loans
Lancaster Dollars for Higher Learning is offering interest-free loans valued between $1,800-$2,000 to those who wish to pursue post-secondary education full-time.
To qualify, students must be residents of Lancaster County and must be attending accredited post-secondary institutions full-time in the 2023-24 academic year. Additionally, students need to complete the Free Application for Federal Student Aid (FAFSA). Students can apply for a maximum of four loans (one each academic year), and the checks are sent directly to the students' schools to be applied to their tuition expenses.
Loan recipients have a six-month grace period after graduation or withdrawal from school; they must then begin their loan repayment at $110 a month. Students may also choose to pay off their loans early.
Applications will be accepted online here through April 28.
Growing Greener Watershed Grant Program Opens Friday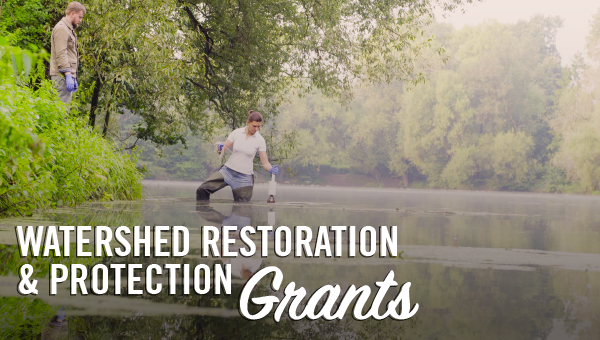 Beginning Friday, April 21, organizations involved in water resource restoration and protection can apply for the next round of Growing Greener grants through the Department of Environmental Protection's Growing Greener Plus Grants Program.
Growing Greener grants are designed to improve or protect this Commonwealth's waters from nonpoint source pollution associated with agricultural activities, acid mine drainage, stormwater runoff, energy resource extraction and streambank and shoreline degradation.
Counties, municipalities, municipal authorities, county conservation districts, watershed organizations, councils of governments, educational institutions and other organizations dedicated to water clean-up and preservation can apply. The application deadline is June 23.
Keystone State ChalleNGe Academy for At-Risk Youth Accepting Applications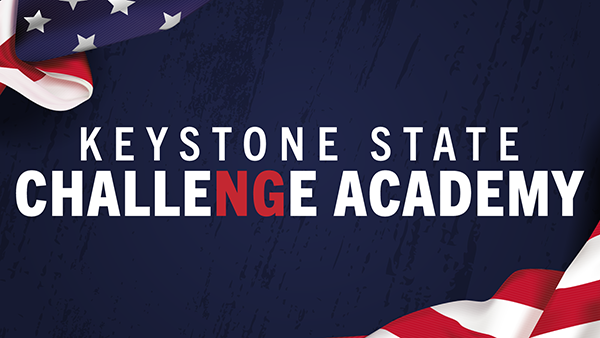 The Keystone State ChalleNGe Academy (KSCA) is accepting applications for its third class of cadets, which begins in July. KSCA is designed to give academically challenged teens a second chance at obtaining their basic education, as well as learning leadership, self-discipline and responsibility.
The program is open to 16- to 18-year-old male and female Pennsylvania residents who are failing to progress in high school or may not be on a clear path to graduating. Applicants must be willing to be drug free, free of felony convictions and voluntarily commit to the program. The program lasts for 17 months, with the first five months consisting of residential training at Fort Indiantown Gap in Lebanon County, followed by a year of mentorship back in the community.
Learn more about eligibility requirements and begin the application process here. Anyone who prefers to have an application mailed or would like to talk with someone about the program may contact the academy by emailing RA-MVPAChallenge@pa.gov or calling 717-861-7767 or 717-861-8831.
Check Out a State Park Near You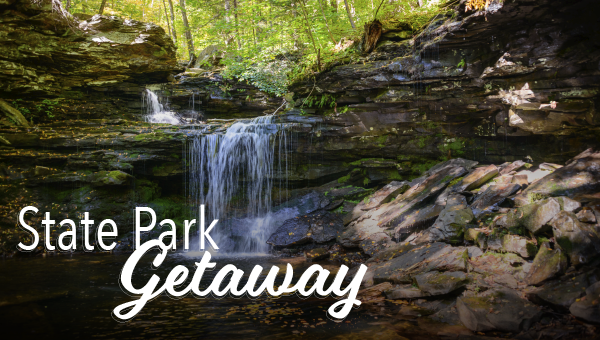 Now that spring has arrived, the nicer weather will allow Pennsylvanians more opportunities to explore our state's 124 beautiful state parks, operated by the Department of Conservation and Natural Resources. Pennsylvania's state parks system manages more than 300,000 acres for popular recreation activities, such as hiking, picnicking, camping, fishing, hunting and boating.
Pennsylvania state parks do not charge an entrance fee; however, fees do apply for some activities.
If you like to enjoy the outdoors with your dog, 56 of our state parks offer dog-friendly campgrounds. Learn more or find a park nearby here. Make reservations online here to secure campsites, cabins, picnic pavilions, whitewater boating launch time permits and more.
Recognizing the Vital Role of Volunteers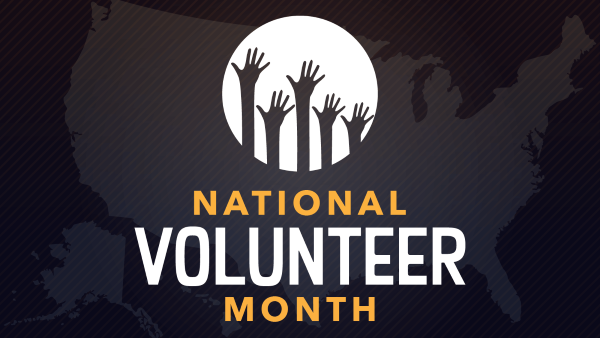 The strength of America is found not in the relationship between citizens and government, but between citizens themselves: Neighbors helping neighbors through the act of volunteering.
An estimated 23.2% of Americans or more than 60.7 million people formally volunteered with organizations between September 2020 and 2021. For everyone who steps up and gives time, effort and more, you have my deep appreciation.
If you are not already subscribed to this newsletter please sign up here.