Thank you for subscribing to my E-newsletter. I am honored to serve the 36th Senatorial District and look forward to working with you toward building a stronger Pennsylvania. This E-newsletter serves to keep you updated on what is happening throughout  Lancaster County and what I am doing as your State Senator in Harrisburg – I hope that you find it helpful! Should you have any questions, comments, or concerns, please DO NOT reply to this email; instead, please feel free to contact me here.
In this Update:
Please Fill Out My Survey on the Regional Greenhouse Gas Initiative
Celebrating Read Across America with Kindergarten Students
Lancaster County Receives PA Farmland Preservation Investments
Senate Concludes Hearings on State Budget
How to Protect Yourself Against Tick-Borne Diseases
Access Nursing Home Inspections Online
March is National Kidney Month
Happy St. Patrick's Day!
---
Please Fill Out My Survey on the Regional Greenhouse Gas Initiative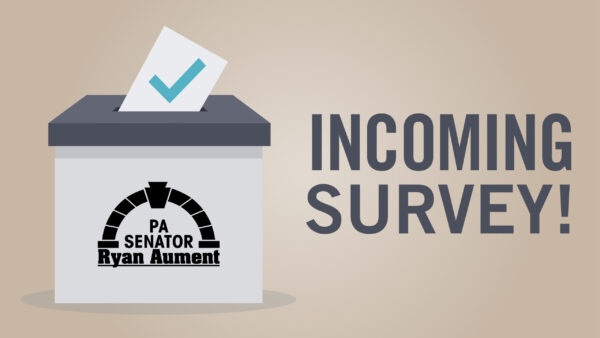 Gov. Tom Wolf has indicated his desire for Pennsylvania to join the Regional Greenhouse Gas Initiative (RGGI), which is a multi-state effort to reduce greenhouse gas emissions. Some people feel that this would offer a worthwhile environmental benefit while others are worried about the likely additional cost that will be passed to Pennsylvanians via their monthly electric, heat, and other utility bills.
Still others – regardless of their opinion about whether the Commonwealth should join RGGI – are concerned about the governor making yet another unilateral decision that has the potential to impact all Pennsylvanians.
I would like to know what you think about Gov. Tom Wolf's push to add Pennsylvania to RGGI. Please click here to answer the one-question survey about whether you support joining RGGI. You may also comment if you wish.
Celebrating Read Across America with Kindergarten Students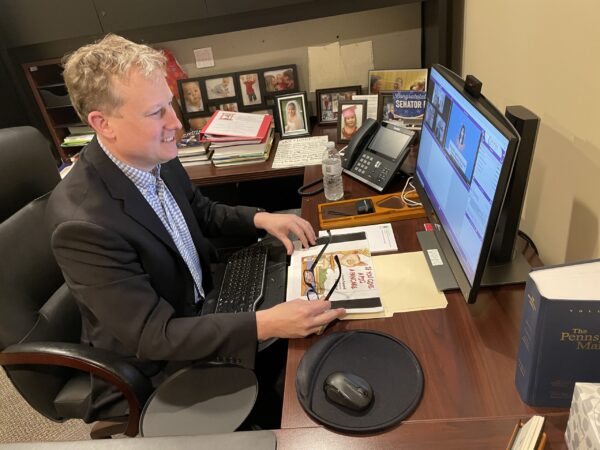 Special thanks to A Virtual Charter School for inviting me to celebrate Read Across America by reading "If You Give a Pig a Pancake" by Laura Numeroff to kindergarten students. Regularly reading to children helps to give them a love of reading and learning, in addition to setting them up for educational success.
Lancaster County Receives PA Farmland Preservation Investments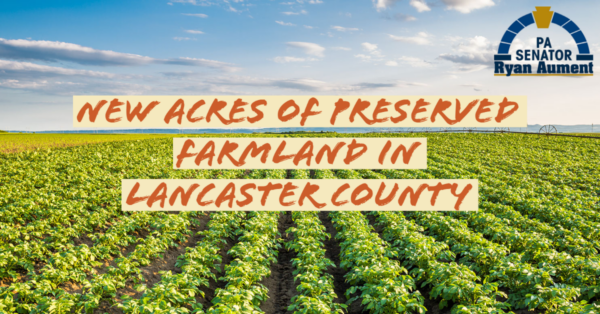 The Pennsylvania Department of Agriculture announced the protection of 1,969 acres on 26 farms through investments from the State Agricultural Land Preservation Board and county preservation programs. Read more here.
The following farms in the 36th District were included:
John E. and Linda M. Shenk – a crop & livestock in Warwick Township.
Kenneth D. Myer – a crop & livestock in Mount Joy Township.
Thomas E. and Lindsey A. Nauman – a crop & livestock in Rapho Township.
Eli L. and Sadie S. Stoltzfus – a dairy operation in Penn Township.
Galen C. Martin, Trustee of the Carl L. & Lena Z. Martin Revocable Trust – a crop operation in Ephrata Township.
Senate Concludes Hearings on State Budget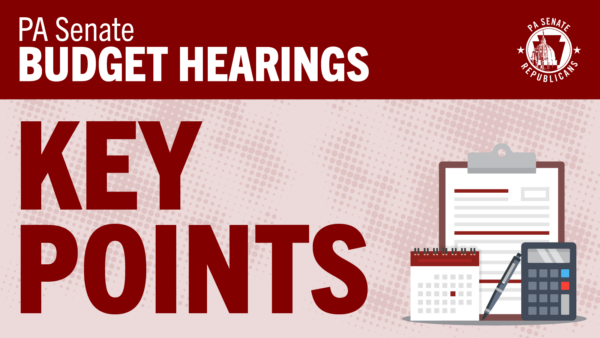 The Senate Appropriations Committee this week concluded four weeks of public hearings on the proposed 2022-23 state budget.
Gov. Tom Wolf proposed a $45.7 billion budget that would increase spending by $4.5 billion. Based on projections, this will create a $1.3 billion deficit in the following fiscal year and produce a $13 billion deficit by FY 2026-27.
Among the key points from the series of hearings, which began Feb. 22:
The Independent Fiscal Office warned that revenue projections Gov. Wolf used to balance the budget could be revised downward due to national and international events.
State Treasurer Stacy Garrity sees the potential for sizable deficits in future years that would require tax hikes, new taxes or spending cuts to erase the deficits.
A significant portion of department and agency employees continue to work from home with the possibility of doing so permanently. Committee members sought assurances work would still be done efficiently and citizen data would be secure.
The Senate will use findings from the hearings to craft an alternative spending plan to the governor's, with the aim of enacting a final 2022-23 state budget by the June 30 constitutional deadline.
You can find video and recaps of every budget hearing at PASenateGOP.com.
How to Protect Yourself Against Tick-Borne Diseases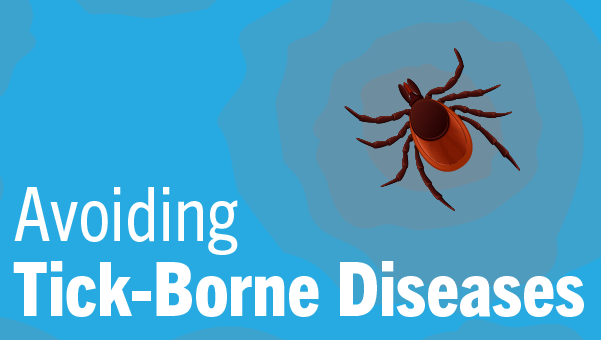 Lyme disease and the rare but dangerous Deer Tick Virus (DTV) have been found in ticks at high levels for the first time in multiple locations around the state.
The Deer Tick Virus is rare in the United States, but positive cases have increased in recent years. Initial symptoms of a DTV infection may include fever, headache, vomiting and weakness. Some people who are infected with DTV experience no symptoms, and therefore infection may go undetected. However, 91% of patients treated for DTV infections develop severe neuroinvasive disease.
Recommended precautions for anyone venturing outdoors include:
Apply tick repellents containing permethrin to clothing, and EPA-registered insect repellents such as DEET to exposed skin before entering the outdoors.
Wear light colored outer clothing and tuck shirts into pants, and pants into socks.
Walk in the centers of trails and avoid wooded and brushy areas with low-growing vegetation and tall grasses.
After returning home, remove all clothing, take a shower and place clothing into the dryer on high heat to kill any lingering ticks. Examine gear, such as backpacks, for ticks.
Conduct a full-body tick check.
Check over any pets exposed to likely tick habitats each time they return indoors.
If a tick is found attached to your skin, use tweezers to remove it carefully, including the head. Monitor for symptoms and contact your doctor with any questions.
For more information about tickborne disease prevention, visit Department of Health's Tickborne Diseases website.
Access Nursing Home Inspections Online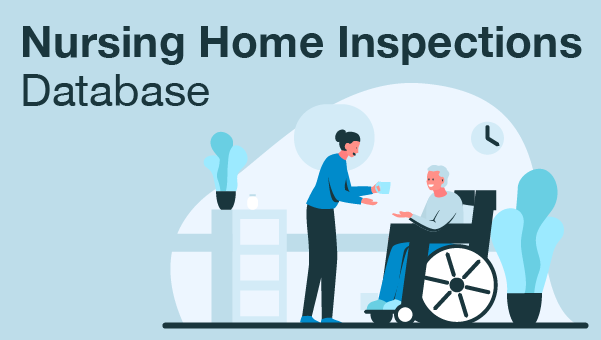 Pennsylvanians with loved ones in long-term care can access a searchable database of nursing homes to view the results of inspections and complaint investigations.
The database includes patient care surveys, building safety surveys, size of the nursing home, type of ownership and additional information about each of the nursing homes in the state. The Department of Health oversees 688 nursing homes with more than 88,000 beds.
If you see something that may jeopardize patients' safety or well-being, you can file an anonymous complaint by calling 1-800-254-5164, filling out an online form, emailing c-ncomplai@pa.gov or sending a letter in the mail.
March is National Kidney Month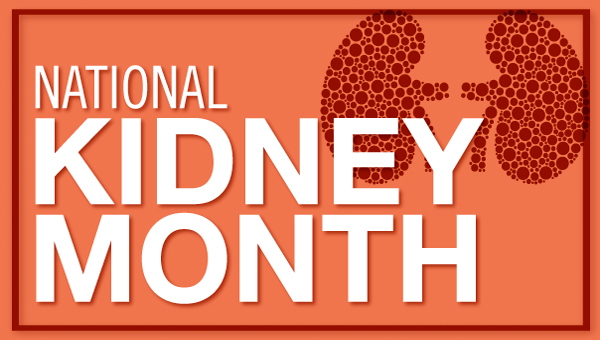 More than 37 million people in the United States are estimated to have chronic kidney disease and nearly 90% of them are unaware.
If you have diabetes or high blood pressure, you are at higher risk for developing kidney disease. The National Institute of Diabetes and Digestive and Kidney Diseases has useful information during National Kidney Month and year-round.
Happy St. Patrick's Day!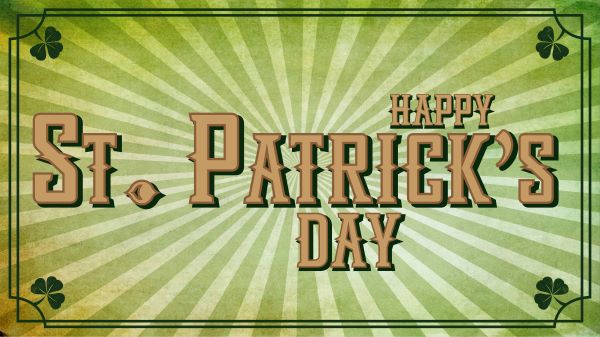 To everyone who is Irish or Irish for the day, Happy St. Patrick's Day!
May the road rise up to meet you,
May the wind be always at your back.
May the sun shine warm upon your face,
The rains fall soft upon your fields.
And until we meet again,
May God hold you in the palm of his hand.