Senate Wraps Up Final Week of Budget Hearings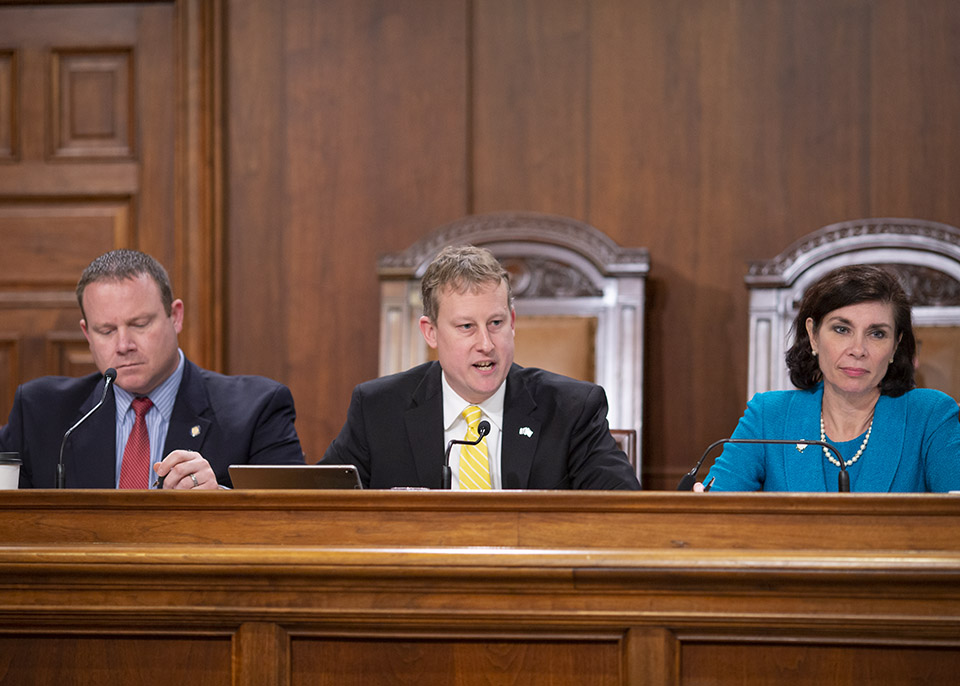 On Thursday, the Senate Appropriations Committee completed its third and final week of budget hearings regarding the 2019-20 spending plan proposed by Governor Wolf. The information gathered during these hearings should be very useful as we begin the process of going through the budget line-by-line in order to ensure our tax dollars are being used efficiently and effectively.
Some of the individual topics I discussed during the hearings included:
Video and summaries of all of the hearings is available here.
---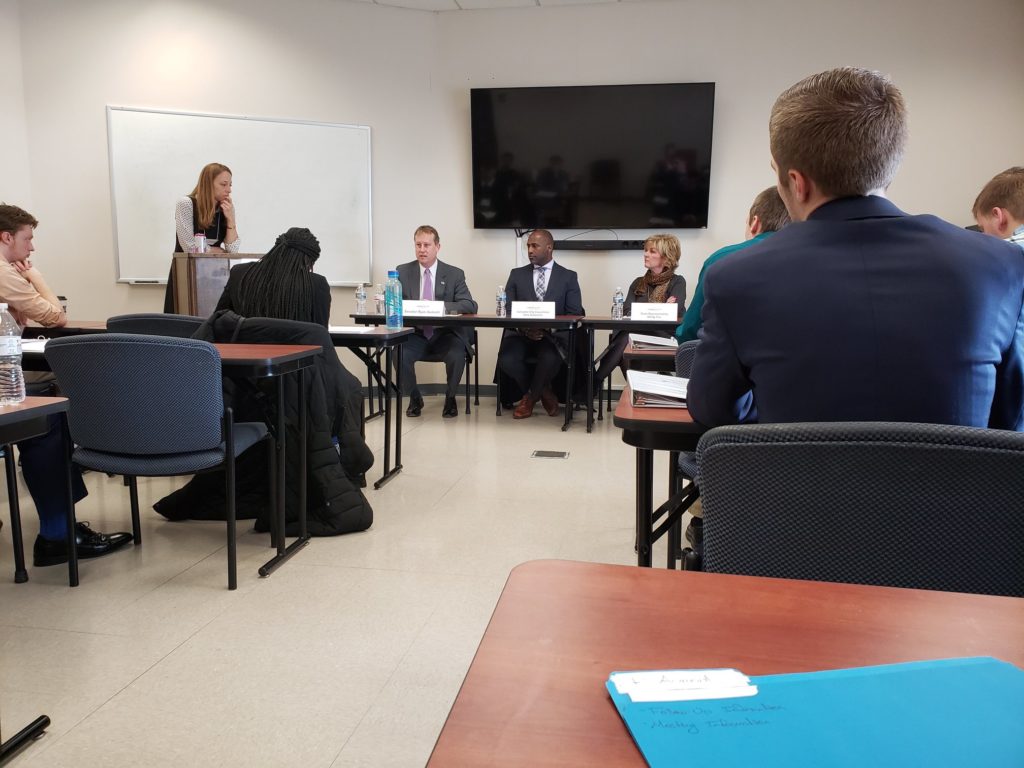 I appreciated the opportunity to speak with students from Thaddeus Stevens who were participating in Leadership Lancaster, and I encouraged them to explore ways to become more involved in local government issues and the broader life of their communities.
---
Spring Outreach Schedule Begins to Takes Shape
There is no more important job for an elected official than to schedule time to discuss the most important issues facing the community with local residents. I have always said that the people of the 36th Senatorial District are my best resource, and I look forward to having a productive dialogue with residents of communities throughout the region at a number of outreach events in the weeks ahead.
I recently wrote an op-ed regarding the value of outreach events. I encourage you to check it out here. I have already scheduled a Coffee and Conversation event in Stevens on Thursday, and I also plan to host a Constituent Walk and Talk event, a telephone town hall and other similar events in the coming weeks.
My next telephone town hall will take place on March 19 from 6:30 p.m. to 7:30 p.m. I will also host a town hall with Representative Mentzer at Rock Lititz, Pod 2 from 8 a.m. to 10 a.m. on March 22. Community residents who would like to participate in the town hall must RSVP by calling 717-626-1776.
A full list of outreach events for March, April and May is available here.
Reminder: Coffee and Conversation in Stevens on March 14
Coffee and Conversation events offer an opportunity for local residents to share their perspectives and participate in an informal discussion about the latest news in the community. Next week, I look forward to hosting a Coffee and Conversation event on Thursday from 9 a.m. until 11 a.m. at the Clay Township Building, located at 870 Durlach Road in Stevens.
I hope to see you there!
---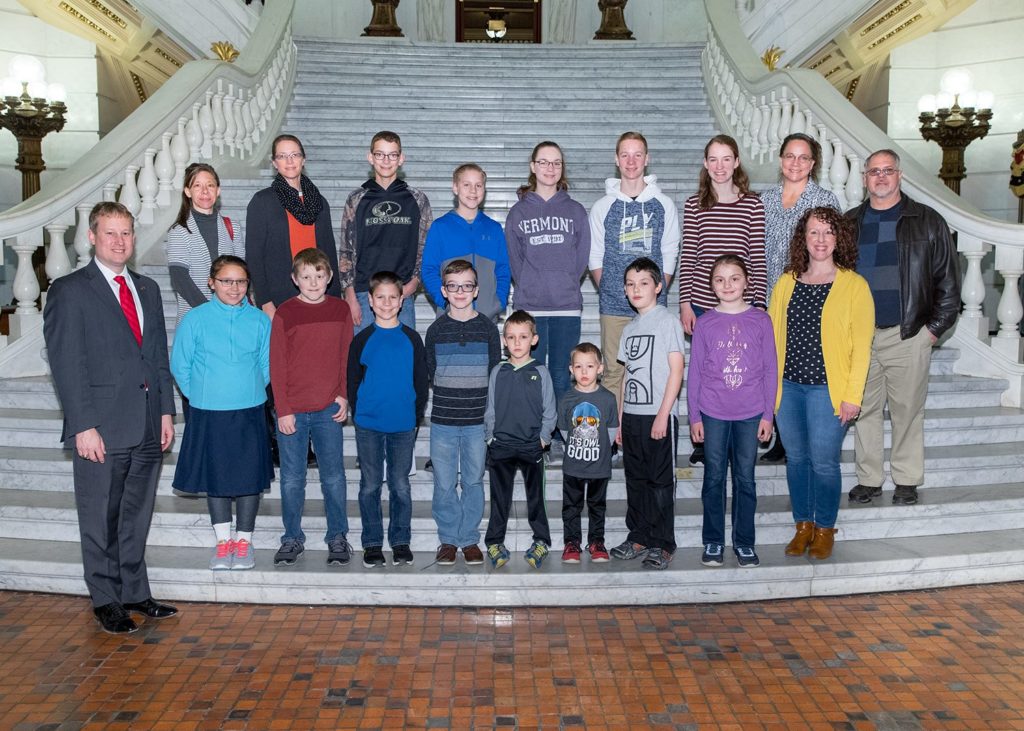 I enjoyed meeting with these Manheim Area Homeschool students during their visit to our State Capitol.
---
2019 Trout Stocking Schedule Available Now
The Pennsylvania Fish and Boat Commission recently announced its 2019 trout stocking schedule for all Pennsylvania waterways. The commission plans to stock approximately 3.2 million trout throughout Pennsylvania this year, and their statewide network of cooperative nurseries are expected to stock an additional 1 million.
The trout stocking schedule varies from year to year based on a number of environmental and maintenance issues. The most up-to-date stocking information is available at www.fishandboat.com.
The 2019 fishing season opens on March 23 with the Mentored Youth Trout Fishing Day program in 18 southeastern Pennsylvania counties – including Lancaster County. The regional opening day in our area will kick off the following weekend on March 30. Details on how to participate are available at www.GoneFishingPA.com.
---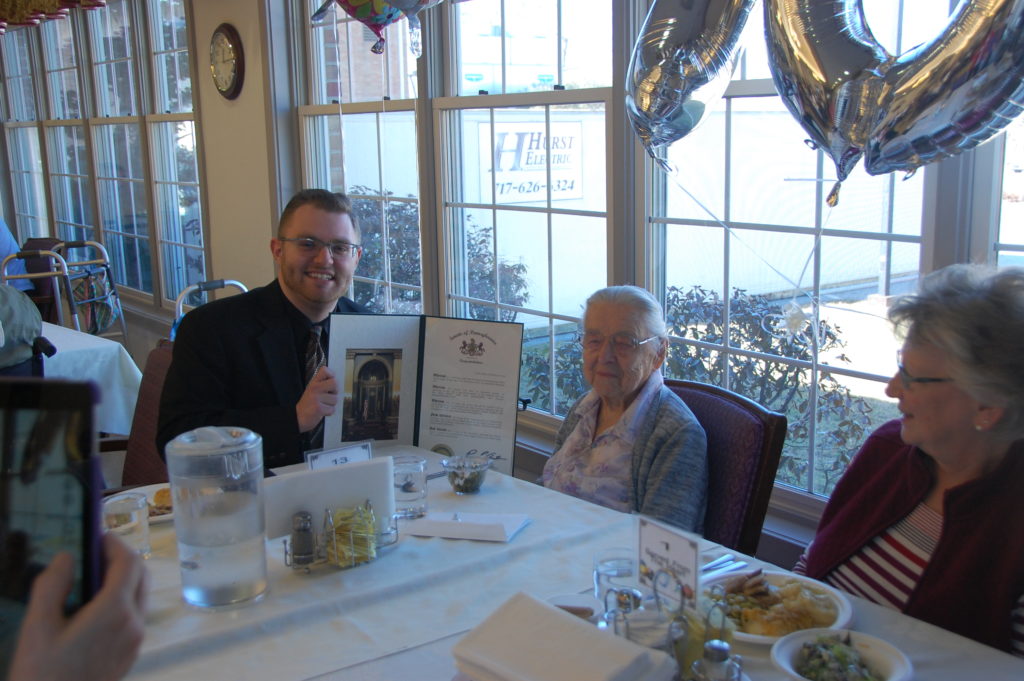 Mary Keener from Fairmount Homes recently celebrated her 100th birthday. Congratulations on reaching an incredible milestone, Mary!