Governor Wolf Unveils State Budget Proposal
Governor Wolf recently presented his 2018-19 budget plan to lawmakers for consideration. Although there are certainly parts of the budget that are cause for concern – such as a $1.2 billion increase in spending that I believe is unsustainable – I am encouraged by the fact that the Governor focused on programs that will help grow our economy and create new economic opportunities for Pennsylvanians.
The budget includes additional funding for career and technical training, apprenticeships, industry partnerships and STEM education to help ensure Pennsylvania's workforce is prepared for the demands of a 21st Century economy. These ideas could play a role in building an economy in which every person has an opportunity to achieve earned success.
However, I am concerned that the Governor proposed to eliminate funding for a variety of agricultural programs. Agriculture is the lifeblood of our local and state economies. We should be exploring ways to promote this industry, not tear it down.
I am hopeful we can negotiate a budget that restores these cuts, invests in our students and our workforce, and fulfills the core functions of government at the lowest possible cost to taxpayers. The text of my full statement on the budget address is available here.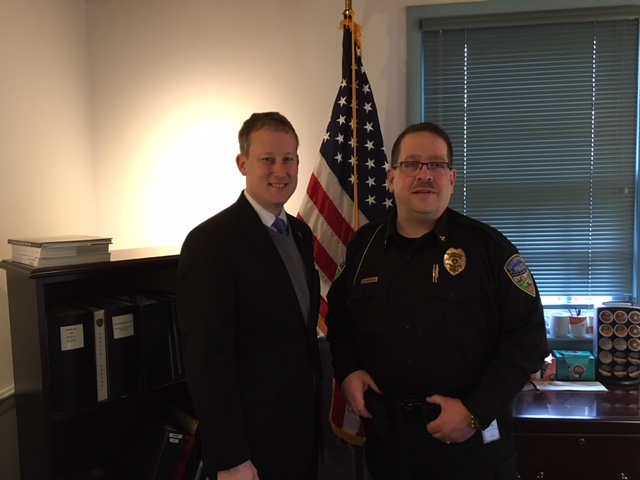 I appreciated the chance to discuss a number of issues, including the opioid crisis and law enforcement assisted diversion, with new Elizabethtown Police Chief Ed Cunningham.
First Case of Chronic Wasting Disease in Deer Detected in Lancaster County
The Pennsylvania Department of Agriculture recently announced the discovery of Lancaster County's first case of Chronic Wasting Disease in deer. The discovery of this highly contagious and deadly condition is likely to result in new restrictions for local hunters in order to prevent the spread of this disease.
The Pennsylvania Game Commission is likely to establish a Disease Management Area in our region. More information on state efforts to combat Chronic Wasting Disease is available here.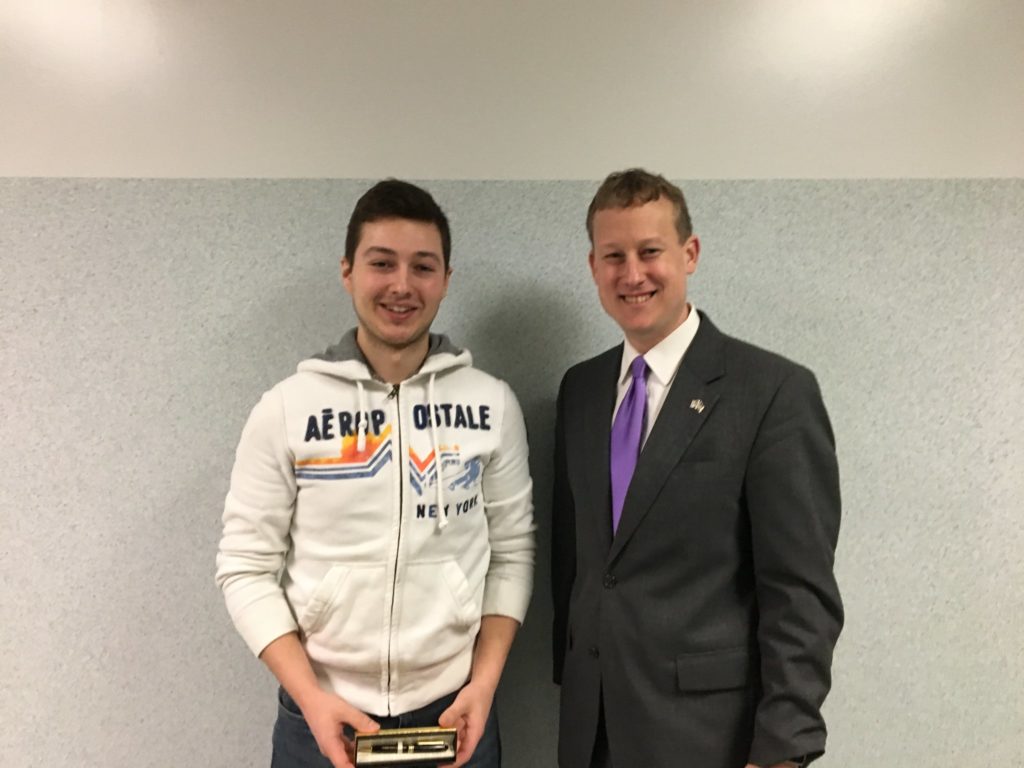 Congratulations to Colby Martin from Cocalico High School, who was named Northern Lancaster County Chamber Business and Technology Student of the Month.
Community Outreach Events Scheduled in March
Staying engaged with community residents is one of the most important jobs of an elected official. I have scheduled a number of events in March to help gather your perspectives on the most important issues facing our state and our local communities.
On March 5, I will host a Coffee and Conversation event from 9 a.m. until 11 a.m. at the Gathering Place, located at 6 Pine Street in Mount Joy. Later that evening, I will host a telephone town hall beginning at 6:30 p.m. Details on how to participate in the telephone town hall are available here.
I have also scheduled two in-person town halls in March. The first will be held on March 7 at the Ephrata Borough Office, located at 124 South State Street, and the second will take place on March 21 at Garden Spot Village, located at 433 South Kinzer Avenue in New Holland. Both events will begin at 6:30 p.m.
I look forward to seeing you there!