Thank you for subscribing to my E-newsletter. I am honored to serve the 36th Senatorial District and look forward to working with you toward building a stronger Pennsylvania. This E-newsletter serves to keep you updated on what is happening throughout  Lancaster County and what I am doing as your State Senator in Harrisburg – I hope that you find it helpful! Should you have any questions, comments, or concerns, please DO NOT reply to this email; instead, please feel free to contact me here.
In this Update:
Wolf's Budget is Recklessly Balanced on Biden's Inflationary Policies
PA is Losing Jobs & Investment to Other States
Sign Up to Receive Veteran-Specific Updates
Let My District Office Help You
Legislation Boosting Aid to First Responders Set for Enactment
Increasing Educational Resources for Military Families
Please Share Your Thoughts on Abortion Funding in PA
Supporting Employers with My Initiative, Prioritize PA: Small Businesses
Updated Agritourism Guide Available to Farmers
Congrats to Nancy Hamill on Her 42 Years of Service
Grants Available to Reduce Underage and Dangerous Drinking
---
Wolf's Budget is Recklessly Balanced on Biden's Inflationary Policies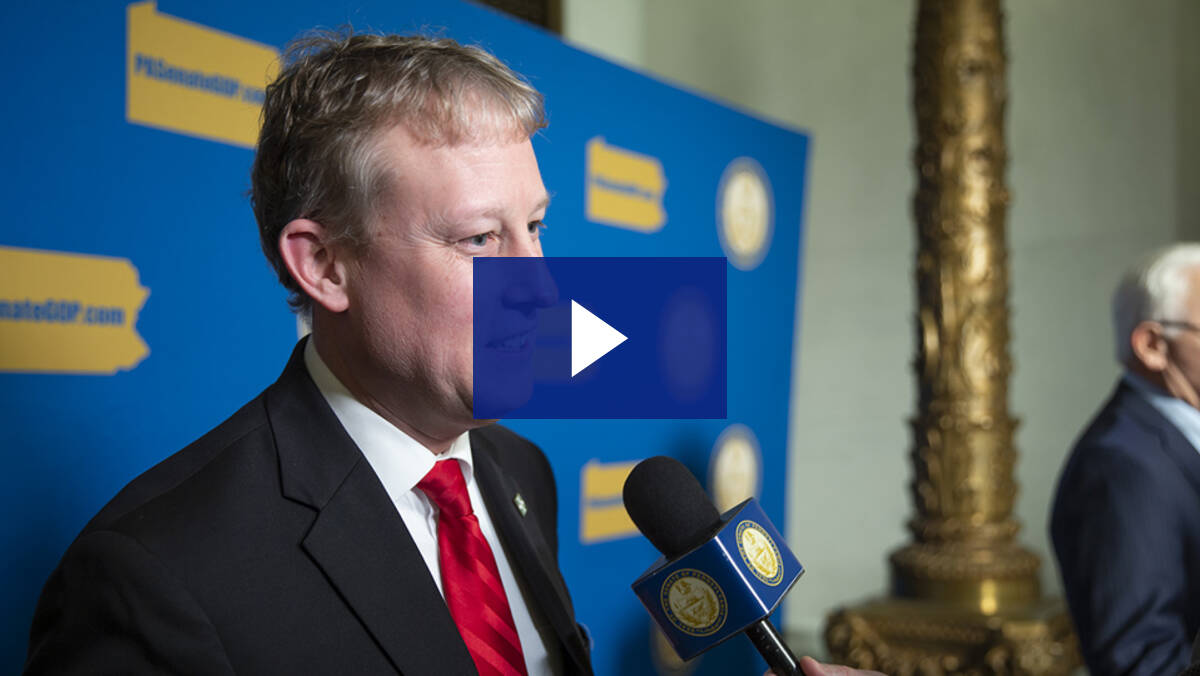 While Gov. Tom Wolf's budget proposal does not include any tax increases, his plan relies on manipulative accounting gimmicks that downplay expenses while inflating anticipated revenue. Because of that, we project a $13 billion deficit – which is nearly a third of what the governor is proposing to spend – by the fiscal year 2026-27.
Fiscal responsibility is not a short-term goal, it's a long-term policy. We need to protect Pennsylvanians not only from immediate tax increases, but also from future tax increases. To be clear, a future tax increase will be necessary if we agree to fund Gov. Wolf's reckless budget proposal.
So many people are already struggling due to the rising costs of everything from food to rent to energy bills. During a period of historic, out-of-control inflation brought on by irresponsible policies handed down from the Biden Administration, we must shield taxpayers from further strain on their household budgets.
PA is Losing Jobs & Investment to Other States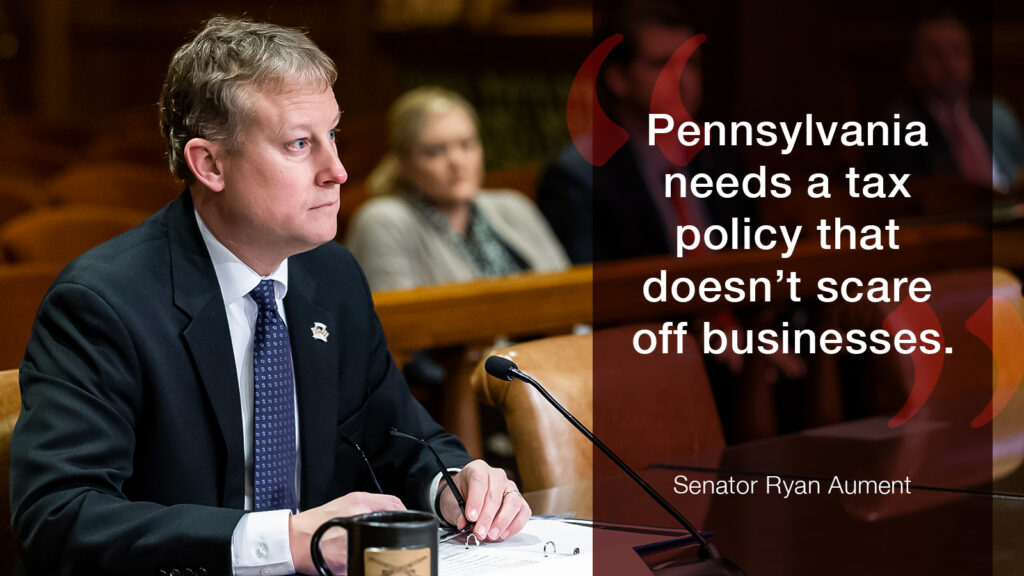 Three thousand new, high-paying jobs; $20 billion in investment dollars to stimulate the local economy; the prospect of eight more factories nearby drawing $100 billion more in investment – all going to our neighbor to the west, Ohio. Why not Pennsylvania?
Companies invest in states with low corporate net income (CNI) taxes, and Pennsylvania's rate at 9.99% is simply not competitive. In fact, it's the second highest in the nation and well above the national average. To build a stronger Pennsylvania, we must lower our CNI tax so we can compete with other states for high-paying jobs and investments.
It is my hope that making Pennsylvania more economically competitive by lowering our CNI rate will benefit working class families, reverse our stagnant population growth, and ensure that Pennsylvania is an attractive place to live, work, and raise a family for generations to come.
To learn more about my proposal to lower PA's CNI tax and how that will benefit YOU, click here.
Sign Up to Receive Veteran-Specific Updates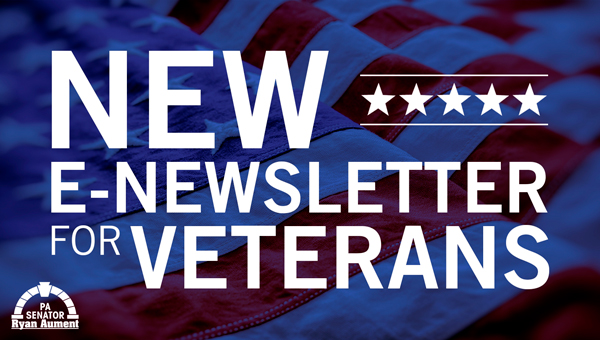 Each month, I send email updates about important programs to support veterans, financial benefits, and other information veterans and their loved ones will find helpful.
It's simple to receive these updates directly by subscribing to my veteran-specific email list. Without signing up, you will not receive this continual communication.
Let My District Office Help You
My district office is designed to be a resource for you for any state-related issues you face. Currently, the most popular service my staff and I provide is help with unemployment compensation issues. However, we offer assistance in many other areas, including:
Birth/death certificate applications,
State tax forms,
Property Tax Rent Rebate program and LIHEAP, and
PennDOT forms, titles, registrations, driver's licenses and parking placard applications.
My office also offers NEW services to streamline common requests, including a speaking request form and event invitation.
For more information about what my office can do for you, click here.
Legislation Boosting Aid to First Responders Set for Enactment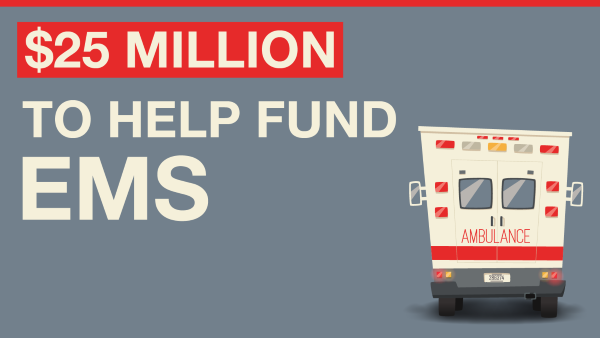 Building on a promise to provide Pennsylvania's frontline heroes with relief, the Senate approved legislation to provide $25 million in federal funding to support EMS providers.
Since January, the General Assembly has advanced measures totaling $250 million for frontline workers, health care providers, emergency services and EMTs. The passage of Senate Bill 739 builds on the General Assembly's recent efforts to distribute $225 million in federal relief funds for hospital and behavioral health providers to retain and recruit staff.
The measure also would ensure that all fire companies – whether volunteer, paid or combination department – are eligible for the low-interest loans through the Fire and Emergency Medical Services (EMS) Loan Program. Voters approved expanding the program in a 2021 ballot question.
Increasing Educational Resources for Military Families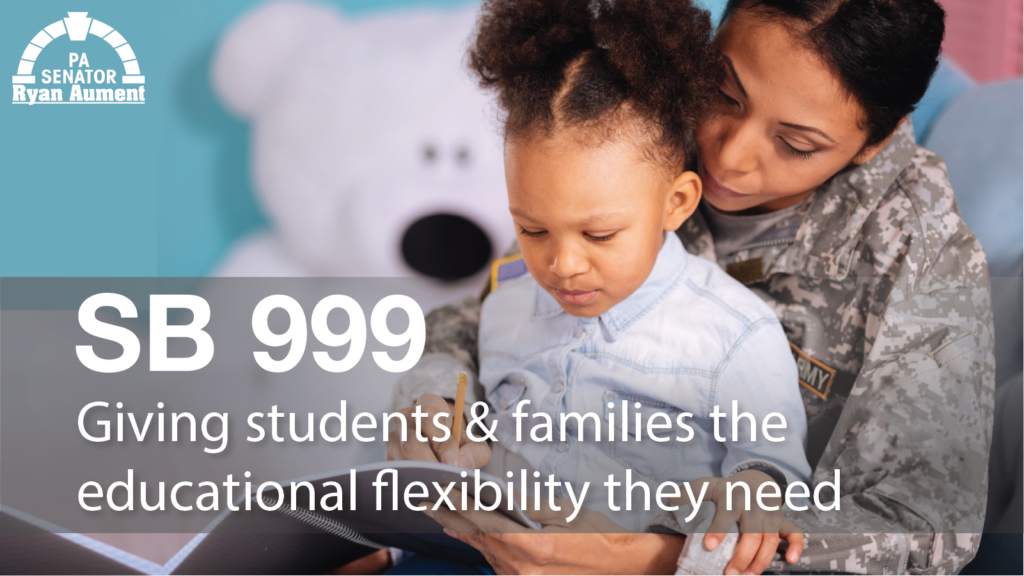 As part of my continued efforts to give students and their families more educational opportunities, Sen. Doug Mastriano (PA-33) and I have introduced Senate Bill 999. It would create Educational Opportunity Accounts (EOAs), which would provide military families and their children with increased educational resources.
Many military families face extra challenges when it comes to education because families are often relocated. Military EOAs help combat this uncertainty and provide for a more stable learning environment where the parent is empowered to choose the best learning option for their children.
EOAs are restricted use accounts, funded by a percentage of the state per-pupil education subsidy. The accounts can be used for a variety of education-related expenses, including tutors, at-home instructional content, tuition, and testing.
The bill has been referred to the Education Committee where it now awaits a vote. Click here for more information.
Please Share Your Thoughts on Abortion Funding in PA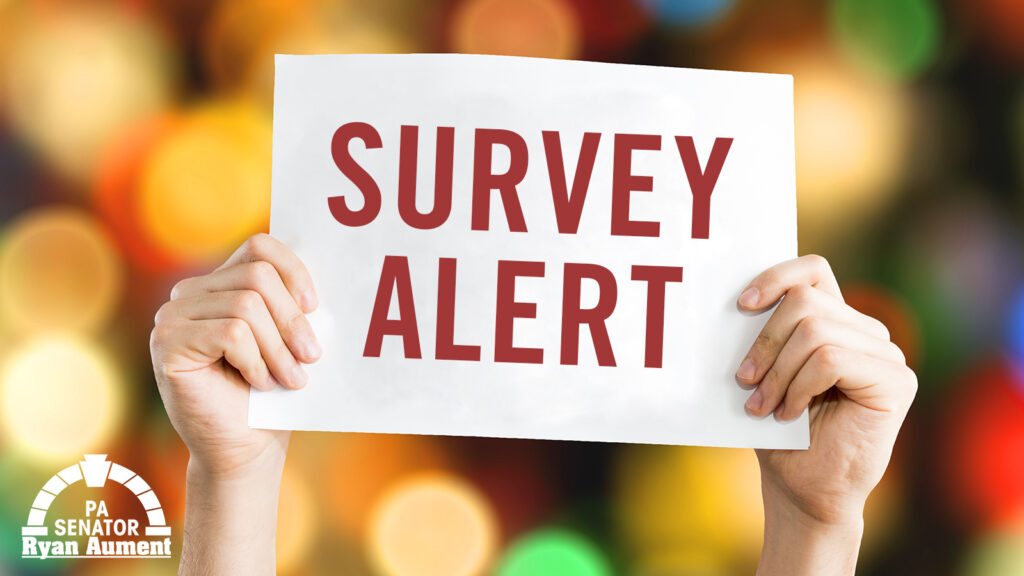 I have already heard from some district residents about their perspectives on abortion and abortion funding, but I hope to hear from more of you because your thoughts guide how I vote on legislation.
Please take my one-question survey about abortion and abortion funding in Pennsylvania. As you likely know, the topic has been a point of conversation in Harrisburg lately, so I appreciate the time you spend responding.
Supporting Employers with My Initiative, Prioritize PA: Small Businesses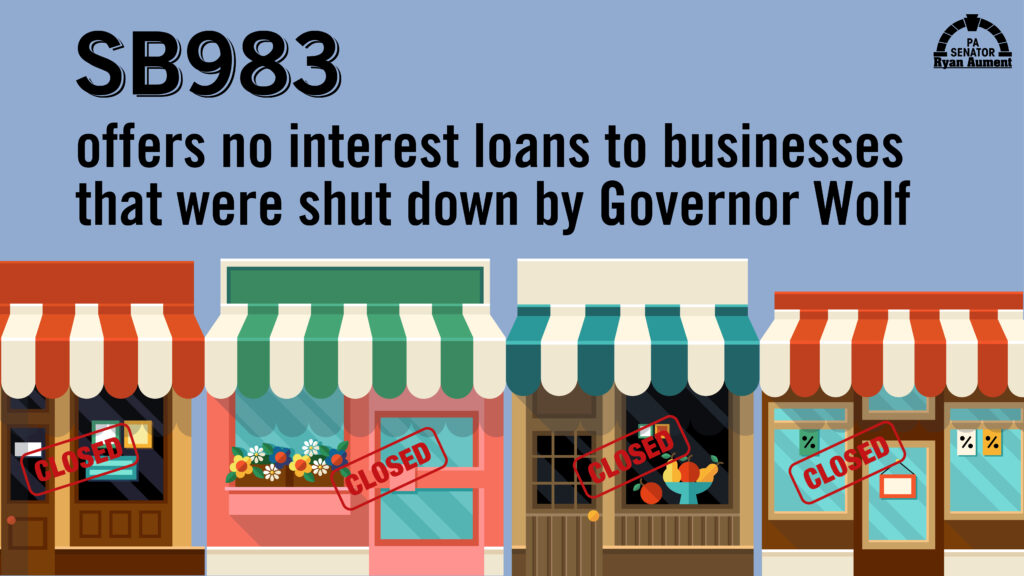 It is no secret that Pennsylvania's small businesses are struggling to recover from the extraordinary challenges created by the pandemic.
They still struggle to find workers needed to maintain the operating hours they had pre-pandemic. They face higher costs that eat into their profit, and they have less business as customers are forced to make spending cuts to account for the skyrocketing costs of basics like food and rent.
There's never been a more critical time to Prioritize PA. This initiative would cut red tape, offer financial relief and advance tax reforms to help our once-vibrant small businesses through the end of this pandemic and revitalize Pennsylvania's economy.
One of the bills in the package, Senate Bill 983, would provide no-interest loans to businesses that were shut down by Gov. Tom Wolf's orders. This temporary loan program would be funded through a long-term bond, of which rates are at record lows. This loan program would be capped at $500 million and expire 180 days after the emergency declaration ends.
As we celebrate moving toward herd immunity, reopening our economy, and returning to a sense of normalcy, we must not forget our small businesses that have suffered immensely through this pandemic. Click here to read more about the ways we've proposed to help.
Updated Agritourism Guide Available to Farmers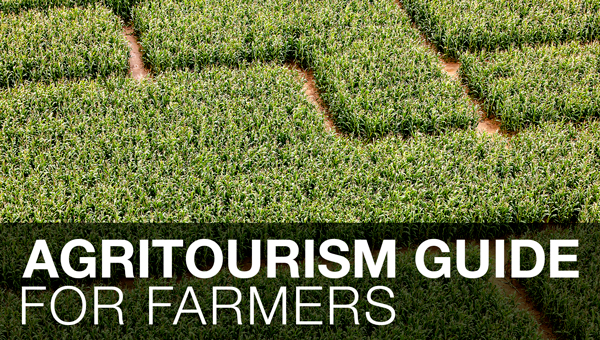 Agritourism activities – like corn mazes, hayrides, on-site dining/retail operations and educational programs – are a growing part of Pennsylvania's agriculture economy.
The Center for Rural Pennsylvania has an updated 128-page handbook to help farmers navigate agritourism issues.
Last year, the General Assembly approved a new law to better protect farmers who offer these kinds of agritourism activities.
Congrats to Nancy Hamill on Her 42 Years of Service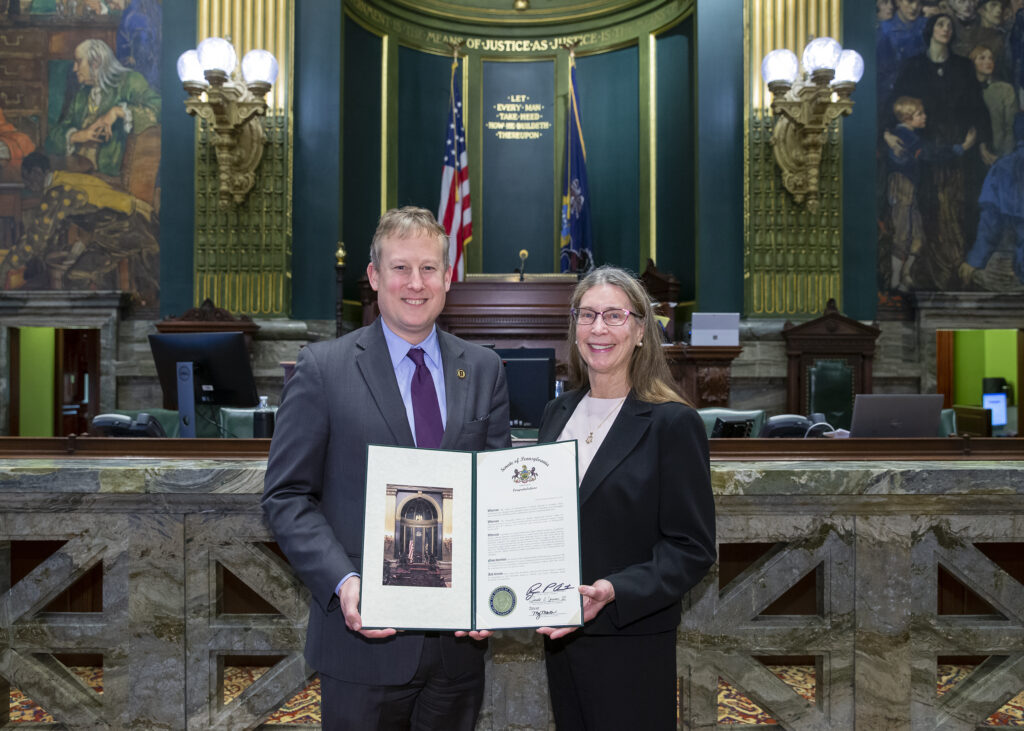 I recently recognized Nancy Hamill in the Pennsylvania Senate. Nancy is a magisterial district judge in Lancaster County who is retiring after 42 years of service. She is the longest serving magisterial district judge, and it was an honor to highlight her extensive service to our community.
Grants Available to Reduce Underage and Dangerous Drinking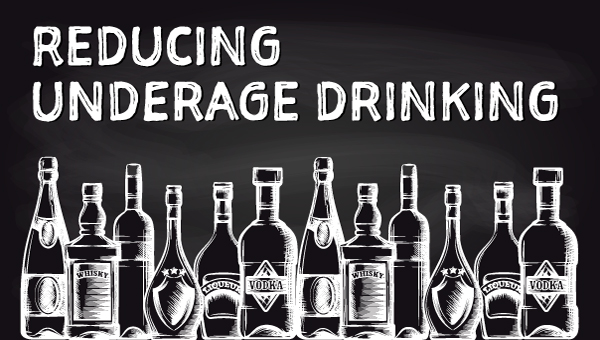 The Pennsylvania Liquor Control Board (PLCB) is accepting applications for grants to fund programs that discourage and reduce underage and dangerous drinking and promote a message of responsible alcohol consumption by those of legal drinking age.
Eligible grant applicants include school districts and institutions of higher education (including technical, trade and post-secondary establishments), community organizations, municipal police departments, municipal officials/representatives and nonprofit and for-profit organizations.
The deadline to apply for grants is March 18. Applications and guidelines for submission are available on the PLCB website.