Thank you for subscribing to my E-newsletter. I am honored to serve the 36th Senatorial District and look forward to working with you toward building a stronger Pennsylvania. This E-newsletter serves to keep you updated on what is happening throughout  Lancaster County and what I am doing as your State Senator in Harrisburg – I hope that you find it helpful! Should you have any questions, comments, or concerns, please DO NOT reply to this email; instead, please feel free to contact me here.
In this Update:
Energy Diversity is Energy Security
New Law Targets Growing Number of Fentanyl Overdose Deaths
Celebrating the Dedication of Two District Residents Upon Their Retirement
Legislative Internship Opportunities Available
PennDOT is Hiring: Learn More at Open Houses
You Can Provide Input on Traffic Safety with Online Survey
Help Available to Boost Security at Nonprofits and Religious Institutions
Extra SNAP Payments Set to End
Veteran Discounts are Available All Year
2023 Adult Trout Stocking Schedule Available
---
Energy Diversity is Energy Security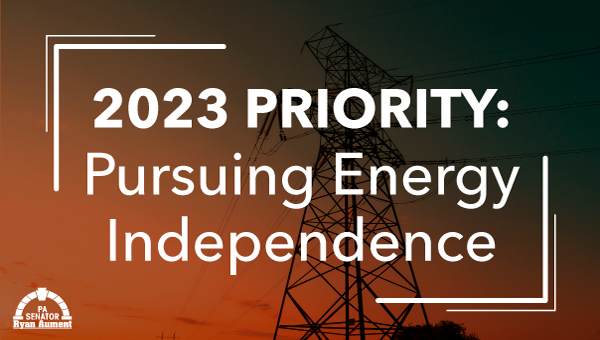 People should never have to suffer unreasonably high energy costs or unmet energy needs when both were preventable. Yet, because Pennsylvania's diverse energy sources have been shunned rather than embraced, that's exactly what happened this past Christmas.
Just a couple months ago during a cold snap, people were told to turn down their thermostats and turn off their holiday decorations in response to an inadequate power grid. What's worse, Pennsylvanians saw their power bills spike by almost 40% in some areas of the state as power companies faced pressure to shut down carbon-based energy plants.
This shouldn't come as a surprise. Three years ago, I formed the nation's first bipartisan, bicameral state legislative caucus focused on the economic and environmental value of a diverse energy profile. We discussed nuclear, gas, renewables, and coal. Our final report showed that efforts to preserve energy diversity in Pennsylvania would protect consumers from higher energy costs and spare us darkened holidays.
Expanding our energy infrastructure and preserving the diverse mix of energy sources we enjoy in Pennsylvania is one of my top priorities in 2023.
New Law Targets Growing Number of Fentanyl Overdose Deaths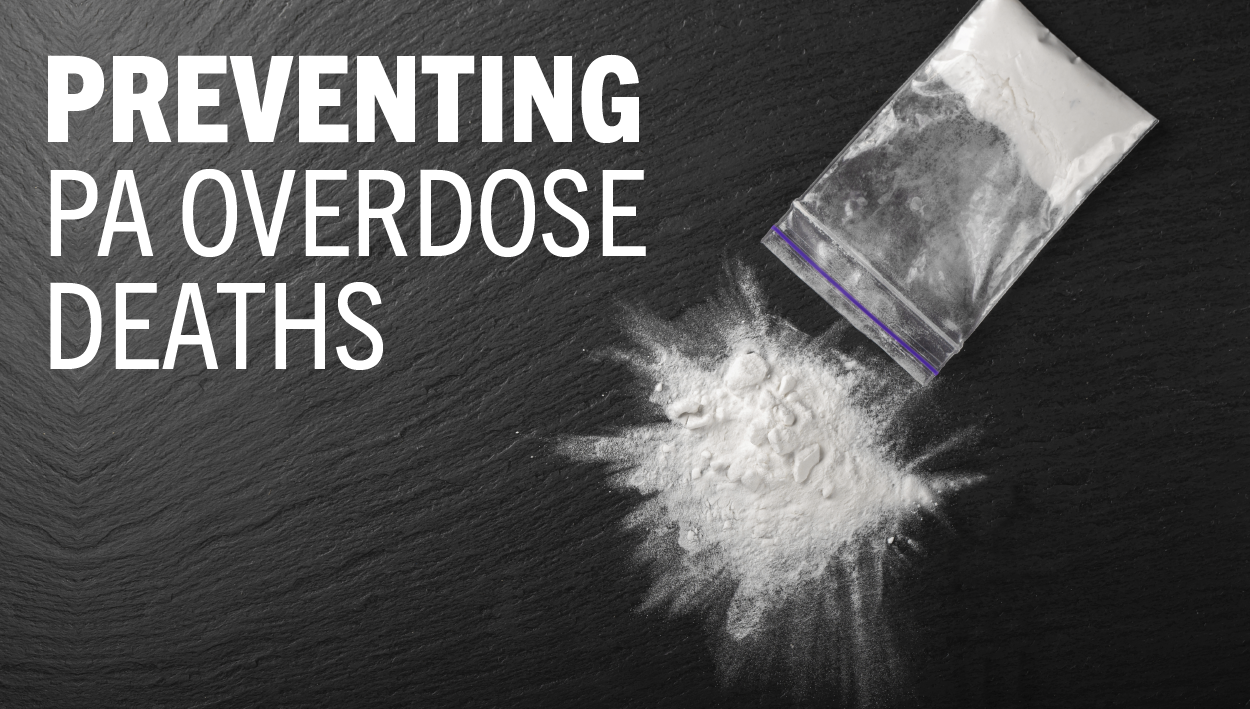 Fentanyl-laced heroin and counterfeit pills are killing an increasing number of Pennsylvanians. Legislation enacted by the General Assembly is now in effect to prevent overdose deaths by legalizing fentanyl test strips for personal use.
Effective Jan. 1, Act 111 of 2022 amended the Controlled Substance, Drug, Device and Cosmetic Act of 1972 to no longer define fentanyl test strips (FTS) as drug paraphernalia in Pennsylvania, making them a legal, low-cost method to prevent drug overdoses.
The Pennsylvania departments of Drug and Alcohol Programs, Health, and Human Services, along with the Pennsylvania Commission on Crime and Delinquency, created a survey for substance use disorder stakeholders to gauge demand for FTS while work is underway to make them available across the commonwealth. The survey contains questions on currently available trainings and materials, preferred brands and current distribution methods.
Celebrating the Dedication of Two District Residents Upon Their Retirement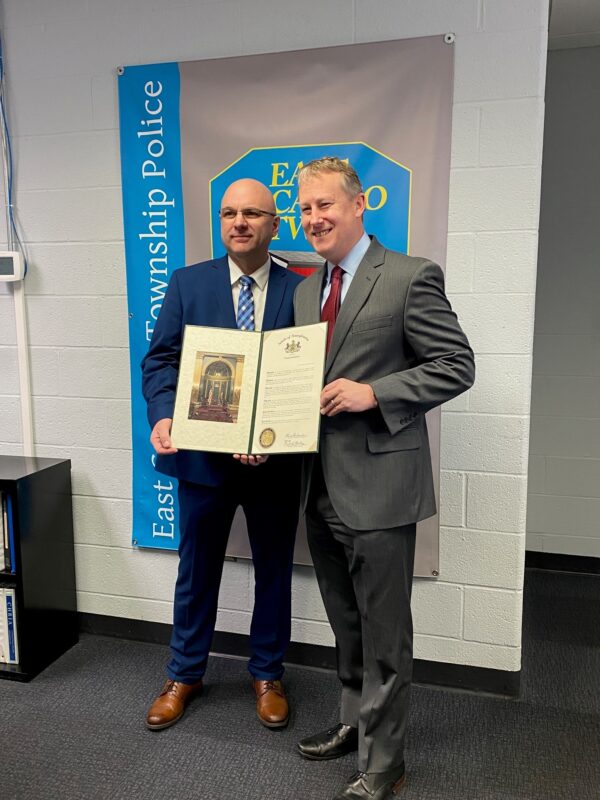 Congratulations to Chief Darrick Keppley upon his retirement from the East Cocalico Township Police Department, concluding more than 23 years of service.
A graduate of Eastern Lebanon County High School, Chief Keppley earned a bachelor's degree in criminal justice with a minor in sociology from King's College. He began his career with the East Cocalico Township Police Department on May 18, 1999. Chief Keppley was promoted to corporal in 2010 and to sergeant in 2016, and he was appointed to his current position two years later.
Since his enlistment, Chief Keppley faithfully endeavored to preserve and protect the health, safety, and welfare of his fellow citizens. In the finest spirit of public service, he demonstrated exemplary knowledge, ability, and integrity in carrying out his many responsibilities and earned deep respect and gratitude for his tireless devotion to duty.
Congratulations and best wishes to the Keppley family!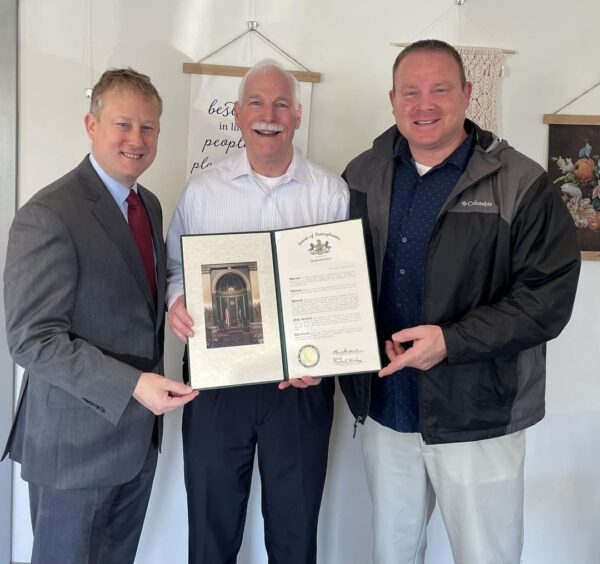 I recently joined Sen. Scott Martin to thank Mr. Cliff Hurter for his 42 years of service at Calvary Homes. Cliff served Calvary as business manager, nursing home and personal care home administrator, and most recently as president and chief executive officer. I am grateful for Mr. Hurter's extraordinary commitment to the employees and residents of Calvary Fellowship Homes. Congratulations Cliff! Best wishes to you and your family!
Legislative Internship Opportunities Available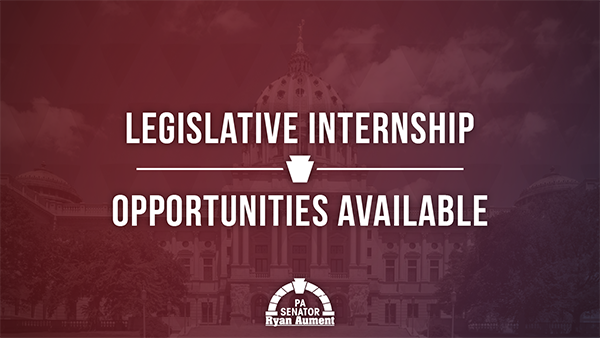 Are you interested in a legislative internship? My office offers college students and high school seniors the opportunity to understand how the state legislature operates and to learn hands-on how to serve a constituency. Learn more about the internship program and how to apply here.
PennDOT is Hiring: Learn More at Open Houses
The Pennsylvania Department of Transportation (PennDOT) is hosting open houses each Tuesday from 11 a.m. to 3 p.m. at the Lancaster County Maintenance Office, 2105 Lincoln Highway East, Lancaster.
The open houses are intended for anyone who is interested in permanent or temporary maintenance positions with the department, including CDL operators (starting pay of $21 per hour). Other positions include transportation equipment trainees (starting pay of $19.38 per hour), diesel and construction equipment mechanics (starting pay of $25.91 per hour), and diesel and construction equipment mechanic trainees (starting pay of $22.33 per hour).
On-the-spot applications, interviews, and driving skills testing will take place. Applicants need to bring their current CDL license. Laptops and staff will be available to help interested participants navigate the application system.
No appointments are necessary; walk-ins are welcome. For more information, please call 717-299-7621.
You Can Provide Input on Traffic Safety with Online Survey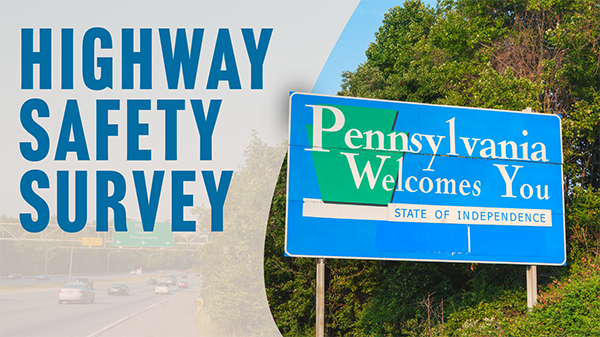 Motorists have until Feb. 28 to provide input on traffic safety and driving behaviors through an online survey by the Pennsylvania Department of Transportation (PennDOT).
In 2021, 1,230 people died on Pennsylvania roadways. Many of these deaths could have been prevented by safer driving. PennDOT works with educational and enforcement grantees to deliver programming each year to help prevent crashes, fatalities and injuries on our roadways. This survey seeks information on motorists' behavior behind the wheel to help inform program planning.
The voluntary questionnaire covers several topics including seat belt use, impaired driving, speeding and distracted driving, as well as bicycle, pedestrian and motorcycle safety. It should take about five minutes to complete and all responses are completely anonymous. You can find information on safe driving here.
Help Available to Boost Security at Nonprofits and Religious Institutions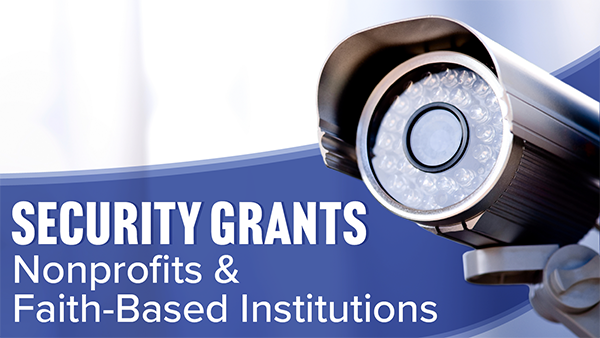 Applications are being accepted for state Nonprofit Security Grants for nonprofit organizations and religious institutions.
Administered by the Pennsylvania Commission on Crime and Delinquency, the program provides grants to nonprofit organizations that principally serve individuals, groups or institutions that are included within a bias motivation category for single bias hate crime incidents as identified by the FBI's Hate Crime Statistics publication.
Grant awards can range from $5,000 to $150,000 for a wide variety of eligible items, including:
• Safety and security planning and training.
• Purchase of safety and security equipment and technology.
• Upgrades to existing structures that enhance safety and security.
• Vulnerability and threat assessments.
The application period closes March 2.
Extra SNAP Payments Set to End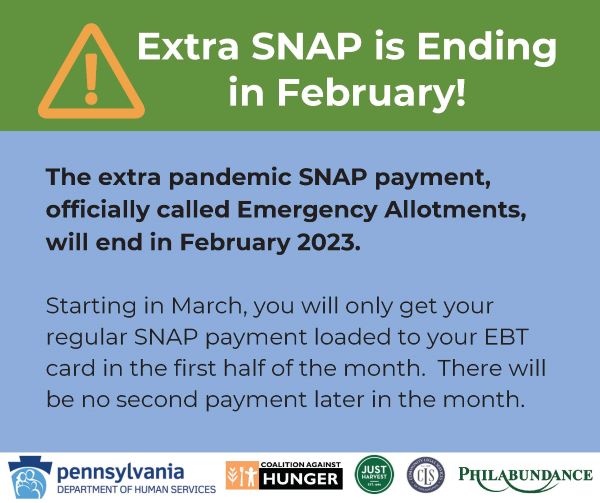 During the COVID-19 emergency, the federal government allowed states to issue additional SNAP food assistance payments that increased the maximum available for households by at least $95 each month.
These extra payments will be ending after February and SNAP recipients will only receive one regular SNAP payment starting in March.
If you or someone you know needs help, there are food assistance programs available in your community. Visit the Department of Human Services or Department of Agriculture for information on food assistance programs and where to find local resources. Additionally, if recipients currently have extra funds on their cards, they will still be available. SNAP benefits only expire if cards are not used for nine months.
To ensure households are receiving the maximum SNAP benefit based on their individual circumstances, Pennsylvanians are encouraged to report changes to their household size, income or expenses online at dhs.pa.gov/COMPASS via the myCOMPASS PA mobile app or by calling 877-395-8930.
Veteran Discounts are Available All Year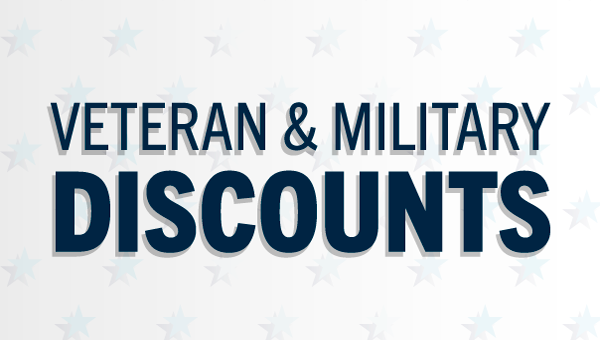 Some businesses offer discounted prices for military service members and veterans on special days, but many others feature them all year.
A list of veteran discounts offered year-round by national businesses is maintained by the U.S. Department of Veterans Affairs. Check local businesses for their participation.
It's a small way to show appreciation for the men and women who served our country, as well as the families they support.
2023 Adult Trout Stocking Schedule Available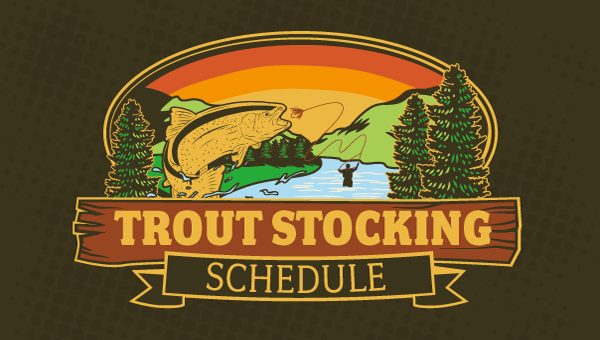 ​The 2023 adult trout stocking schedule is now available. The Pennsylvania Fish and Boat Commission will stock approximately 3.2 million adult trout in 697 streams and 126 lakes open to public angling.
The trout stocking schedule is searchable by county, lists the waterways in alphabetical order, and indicates stocking dates, meeting locations for volunteers, and the species of trout that are planned to be stocked at each location. Pennsylvania's statewide Opening Day of Trout Season is April 1. A single, statewide Mentored Youth Trout Day will take place March 25.
Trout to be stocked will include approximately 2.3 million Rainbow Trout, 707,000 Brown Trout and 168,000 Brook Trout. As with past practice, the average size of the trout produced for stocking is 11 inches in length with an average weight of .58 pounds.