Thank you for subscribing to my E-newsletter. I am honored to serve the 36th Senatorial District and look forward to working with you toward building a stronger Pennsylvania. This E-newsletter serves to keep you updated on what is happening throughout  Lancaster County and what I am doing as your State Senator in Harrisburg – I hope that you find it helpful! Should you have any questions, comments, or concerns, please DO NOT reply to this email; instead, please feel free to contact me here.
In this Update:
Senate Committee Holds Hearing on My Bills to Restore PA's Economy & Small Businesses
Aument Votes for Funding for Local Hospitals, Health Care Workers
Last Chance to Submit Your Feedback on My 2022 Legislative Survey
Celebrating Educational Options During National School Choice Week
Student Loan Relief for Nurses Available through March 1
Senate Acts to Improve PA National Guard Health Care
Congressional Redistricting Map Approved by General Assembly
Property Tax/Rent Rebate Applications Being Accepted
Free Credit-Monitoring Services for UC Claimants
---
Senate Committee Holds Hearing on My Bills to Restore PA's Economy & Small Businesses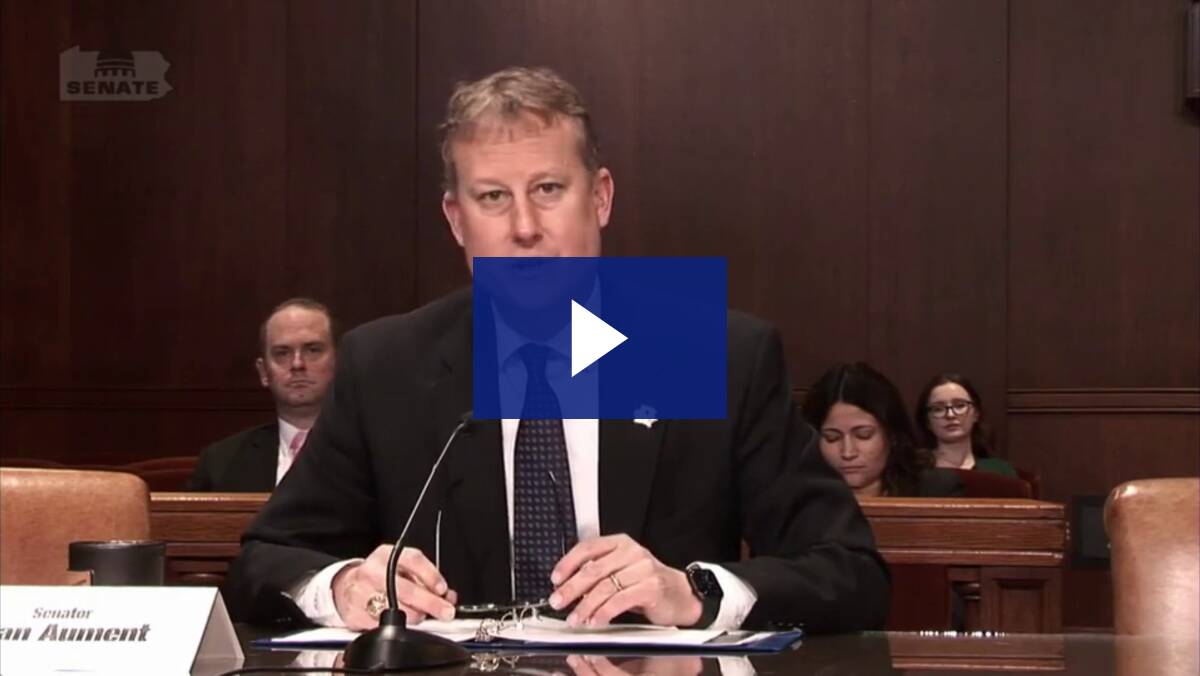 Aument offers opening remarks at a hearing on ways to help small businesses recover from the pandemic.
This week, the Senate Community, Economic, and Recreational Development Committee held a hearing on a package of bills I drafted to provide both immediate and long-term relief to the commonwealth's struggling restaurants, bars, and small businesses.
One bill would offer no-interest loans to businesses that have been shut down by Gov. Tom Wolf's orders. Another would create a temporary business improvement tax credit program that would allow businesses that have done well during the pandemic to make a donation directly to struggling small businesses in return for a tax credit worth 50% of the donation.
This package of bills is a continuance of my work to fight back against Gov. Wolf's shutdowns and reopen Pennsylvania. Learn more about what I've done here and read more about the bills and the hearing here.
Aument Votes for New Funding for Hospitals, Health Care Workers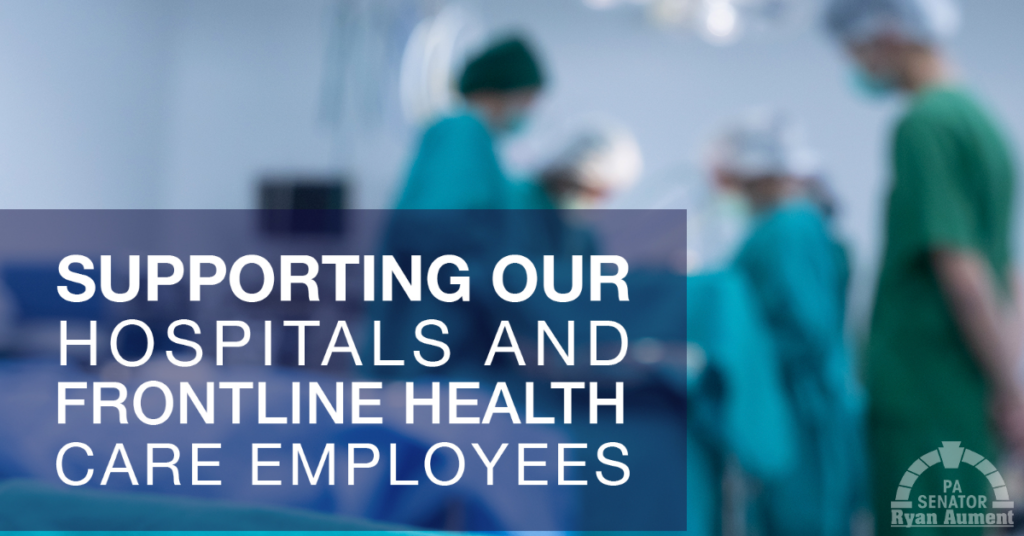 The Senate this week approved critical funding for hospitals and frontline health care workers who continue to keep Pennsylvanians safe during the COVID-19 pandemic. The bill has since been signed into law by the Governor.
The proposal will allocate a total of $225 million to hospitals and their employees, including $100 million for acute care general hospitals, $110 million for critical access hospitals, facilities with a high volume of Medicaid patients, and behavioral/psychiatric providers, and $15 million for the PA Student Loan Relief for Nurses Program.
All three of Lancaster County's major health systems will receive funding under the bill:
Lancaster General Hospital would receive $3,794,553;
UPMC Pinnacle Lititz would receive $421,356; and
Wellspan Ephrata Community Hospital would receive $401,427.
The amounts for each hospital are determined based on the number of licensed beds in each facility.
Lancaster County health care workers and first responders have sacrificed so much for this community over the past few years of this pandemic, and we are incredibly grateful for their commitment and bravery. It was important to me that this bill not only included funding for our hospitals as they struggle to keep up with increased demand due to rising COVID-19 case counts, but also that it provided help directly to the people who have been at the epicenter of this pandemic since day one – our frontline workers.
Learn more about the proposal here.
Last Chance to Submit Your Feedback on my 2022 Legislative Survey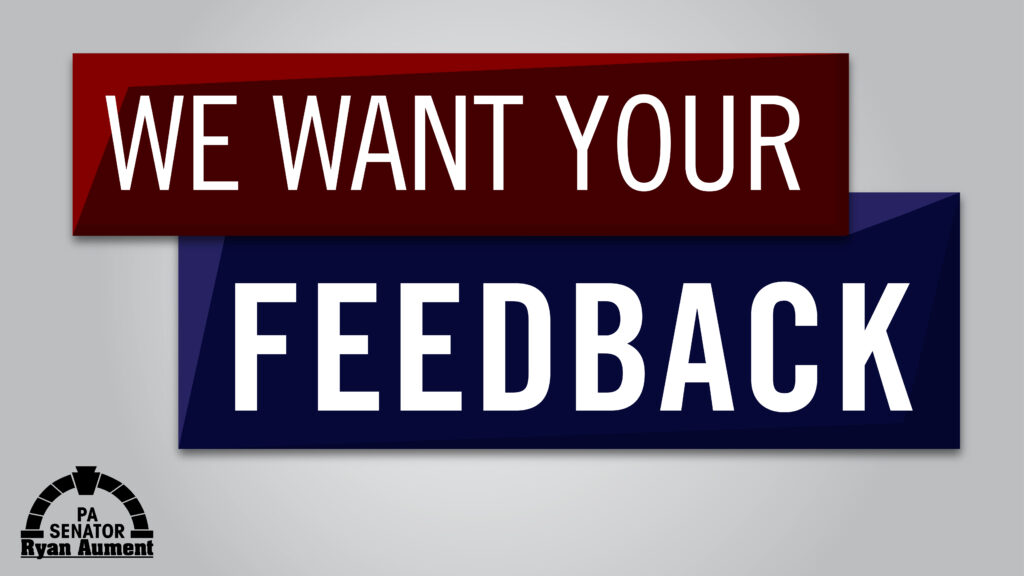 As your elected representative in Harrisburg, I am most interested in hearing your thoughts and your legislative priorities for the upcoming year.
Please fill out this legislative survey on my website so I know your opinion about whether a law prohibiting local authorities from restricting access to or use of firearms and ammunition should be reformed. The survey will close on Monday, Jan. 31, at 9 a.m., so I encourage you to submit your response soon!
Celebrating Educational Options During National School Choice Week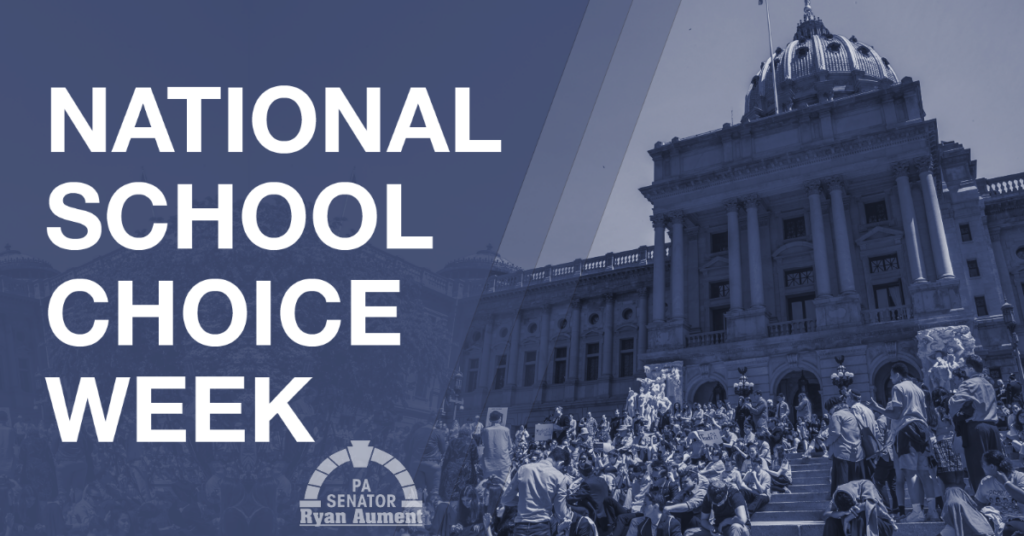 Pennsylvania families should have a choice in selecting the best education for their children, including traditional public schools, public charter schools, public magnet schools, private schools, online academies and homeschooling.
This week is National School Choice Week, a time to stand with parents and recommit to giving them the power to choose what's best for their children.
I believe we are on the brink of a great new era in parental engagement and the expansion of school choice in Pennsylvania. Throughout my time in Harrisburg, I have introduced legislation empowering parents, customizing the learning experience for students, and expanding options for families. However, this movement isn't gaining momentum because of legislative efforts in Harrisburg alone. It's advancing because families all across Pennsylvania are rising up and demanding it!
Here's to many more victories for our children in the months and years to come!
Read more about my most recent proposal to expand educational options for students and empower parents to choose the education that best fits their child's needs here.
Student Loan Relief for Nurses Available through March 1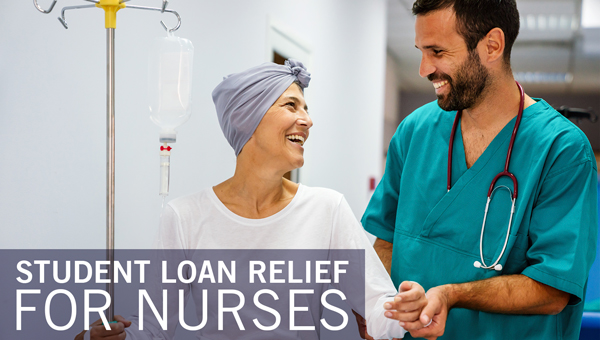 Applications are being accepted through March 1 for the new Student Loan Relief for Nurses program.
Qualified nurses working through the COVID-19 pandemic may be eligible to receive student loan relief of up to $2,500 for each year of work (beginning with 2020) for up to three years, with a maximum benefit of $7,500.
The Pennsylvania Higher Education Assistance Agency indicates the high volume of applications has slowed the review process, and online applications are not offered. You can learn more about the program and the application process here.
Senate Acts to Improve PA National Guard Health Care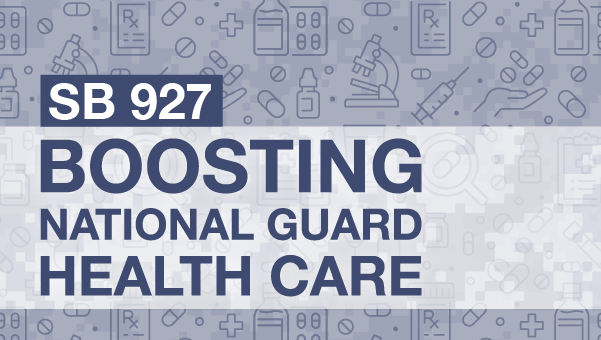 Legislation to increase the number of health care providers in the Pennsylvania National Guard was approved by the Senate. The bill was sent to the House of Representatives for consideration.
The legislation improves the Medical Officer or Health Officer Incentive Program, which was created in 2014 to provide an education stipend to those who qualified through their time in the armed services.
This incentive program began to address the lack of health care providers within the Guard. However, some health professionals, such as dentists and physician assistants, were inadvertently left out of the program.
Senate Bill 927 would establish a broader definition of "health professional" to capture those left out of the original program. It would also create education stipend tiers based on the participant's education level, so that physicians and physician assistants would get a higher reimbursement to help pay down their higher tuition debt.
Congressional Redistricting Map Approved by General Assembly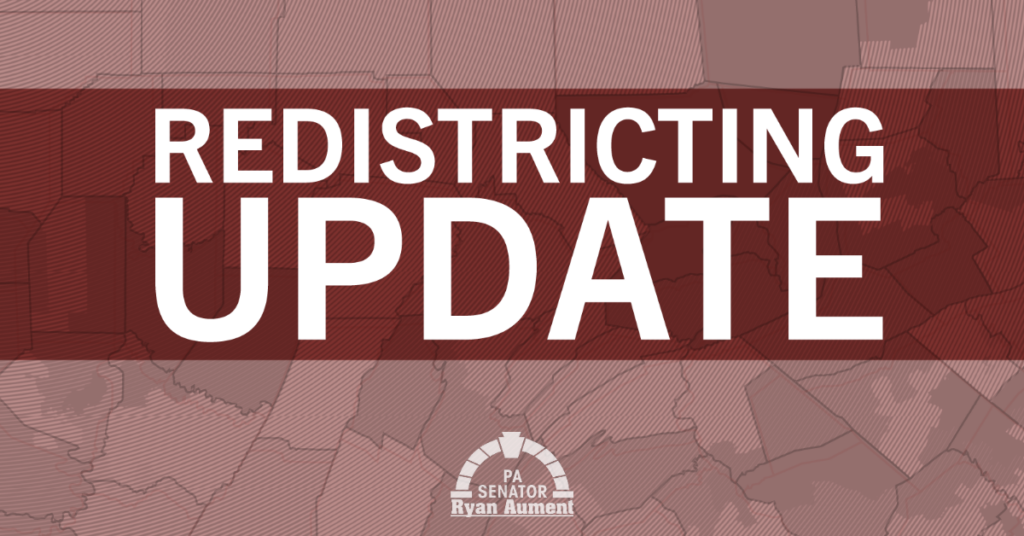 Legislation to redraw the boundaries of Pennsylvania congressional districts to reflect changes in population was approved by the Senate and sent to the governor, who vetoed the measure.
The U.S. Constitution requires congressional redistricting following the updated census count every 10 years.
The preliminary congressional map was developed after a series of public hearings held by the state Senate and House of Representatives.
Property Tax/Rent Rebate Applications Being Accepted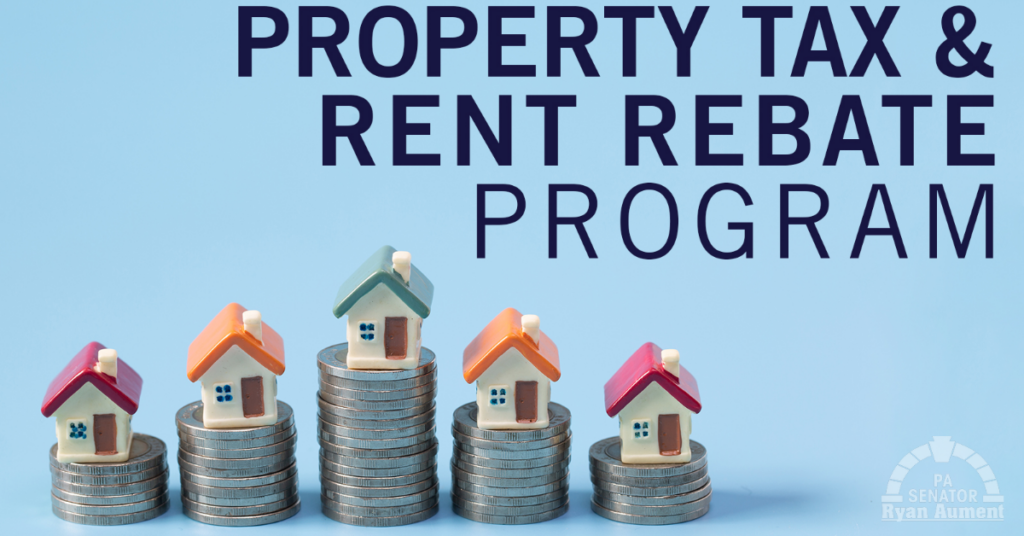 Older and disabled Pennsylvanians can apply now for rebates on property taxes or rent paid in 2021.
The Property Tax/Rent Rebate Program benefits eligible Pennsylvanians age 65 and older, widows and widowers age 50 and older, and people with disabilities age 18 and older. The income limit is $35,000 a year for homeowners and $15,000 annually for renters, and half of Social Security income is excluded.
After checking eligibility requirements, you can file your rebate application online by visiting mypath.pa.gov. Submitting your application online does not require you to sign up for an account. You can check the Property Tax/Rent Rebate Program instruction booklet to learn which information you will need to complete the process.
Free Credit-Monitoring Services for UC Claimants
The Department of Labor and Industry is offering free credit-monitoring services to all unemployment compensation (UC) claimants even though there has been no confirmed data breach. Interested UC claimants will have the opportunity to register for these free credit-monitoring services in the near future. Additional information about how to register is forthcoming.
Labor and Industry is encouraging any UC claimant who believes his or her account has experienced an unusual change to contact the department and follow these steps:
Visit the UC Benefits website and click "Report Fraud" at the bottom of the page to complete and submit the Identity Theft Form. Do not log in.
Employers should indicate the claim is fraudulent in their response to the Notice of Claim Filed.
To report identity theft fraud related to the federal Pandemic Unemployment Assistance (PUA) program, click here.
To report fraud by phone, call the PA Fraud Hotline at 1-800-692-7469.