Thank you for subscribing to my E-newsletter. I am honored to serve the 36th Senatorial District and look forward to working with you toward building a stronger Pennsylvania. This E-newsletter serves to keep you updated on what is happening throughout  Lancaster County and what I am doing as your State Senator in Harrisburg – I hope that you find it helpful! Should you have any questions, comments, or concerns, please DO NOT reply to this email; instead, please feel free to contact me here.
In this Update:
Aument Bill Expands School Choice During Pandemic
The People Should Have the Ultimate Say in How State Government is Run
How Should We Educate Our Children?
Helpful Tip for Seasonal Workers Applying for UC
Senate Accomplishments: Education
Farmers and Mental Health Discussed by Senate Committee
Homeowner Assistance Program Opens Feb. 1
Caring for Dogs in Winter: The Law
Jan. 21 Transportation "Innovations Challenge" Deadline
Martin Luther King Jr. Day
---
Aument Bill Expands School Choice During Pandemic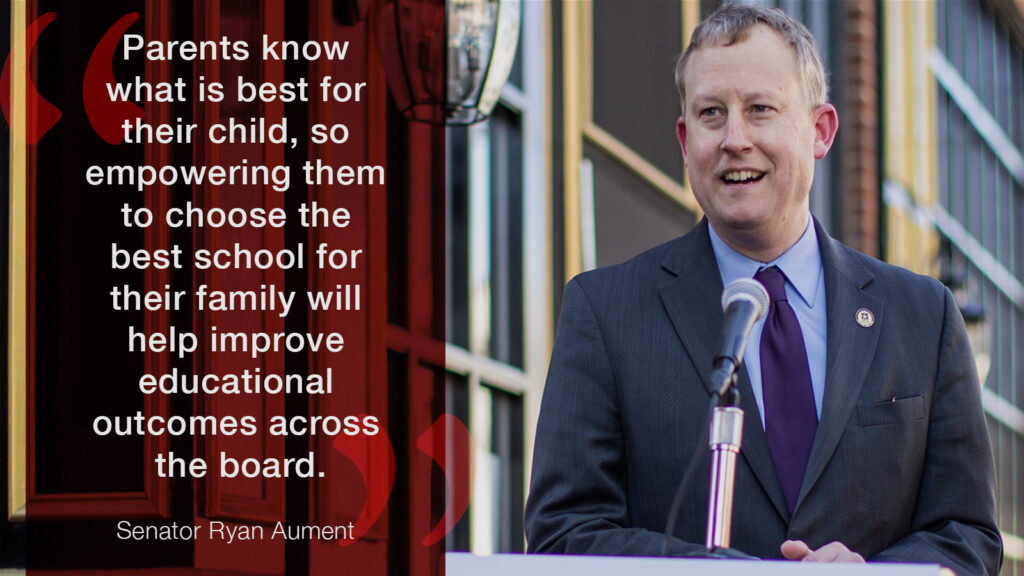 To combat the immense educational disruption students experienced the last two years, I have introduced legislation that would create a universal Education Savings Account (ESA) for parents and students to utilize during the ongoing COVID-19 pandemic.
Senate Bill 1015 will use a universal fund intended to give parents the flexibility to send their child to a school of their choice. It would be paid for using federal funds from the American Rescue Plan Act. By using federal funds, this program would not financially disadvantage public schools as no current education appropriation would be altered or reduced.
Eligible parents could use money transferred into an ESA to offset costs associated with educational alternatives to their public school which could include services such as tutors, at-home instructional content, tuition, and testing.
By removing financial barriers to accessing these valuable tools, Pennsylvania students struggling with learning loss will have a greater chance of getting back on track. Education Savings Accounts will increase access to expanded educational options, offering students, parents, and teachers alike more learning opportunities that are better suited for all.
Learn more about the bill here.
The People Should Have the Ultimate Say in How State Government is Run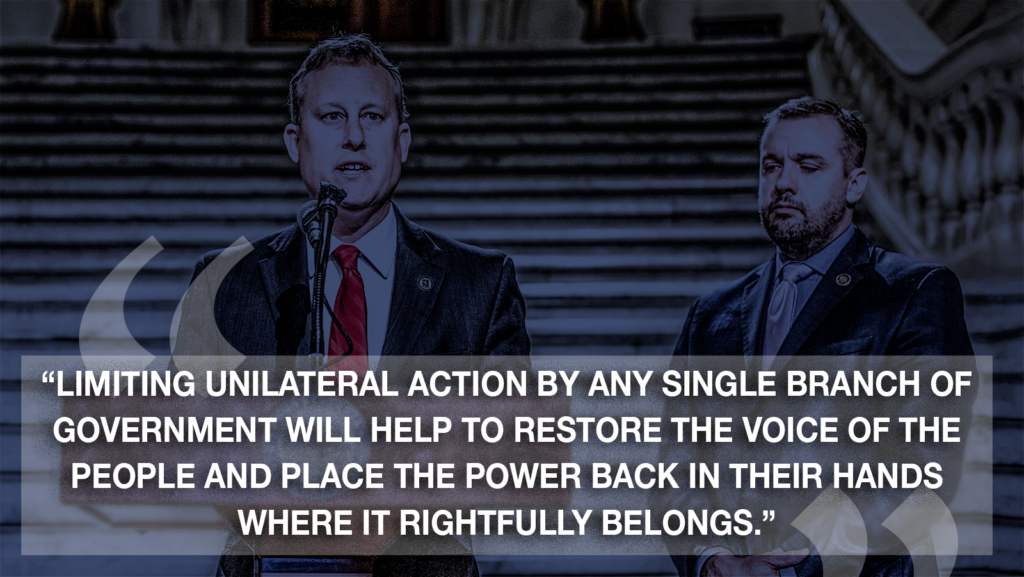 I joined Senator Kristin Phillips-Hill this week on her podcast Kristin's Corner to discuss my bills to rein in executive power and restore the voice to the people of Pennsylvania.
The people rightfully expect their government to work efficiently, effectively, and collaboratively. The founders set up our system with checks and balances and a separation of powers to ensure that our God-given freedoms cannot by infringed upon by the government. We must fight to preserve this system and the freedoms guaranteed within it.
Learn more here about my proposals to give Pennsylvanians the ultimate say in how their state government is run.
Listen to the full podcast episode here.
How Should We Educate Our Children?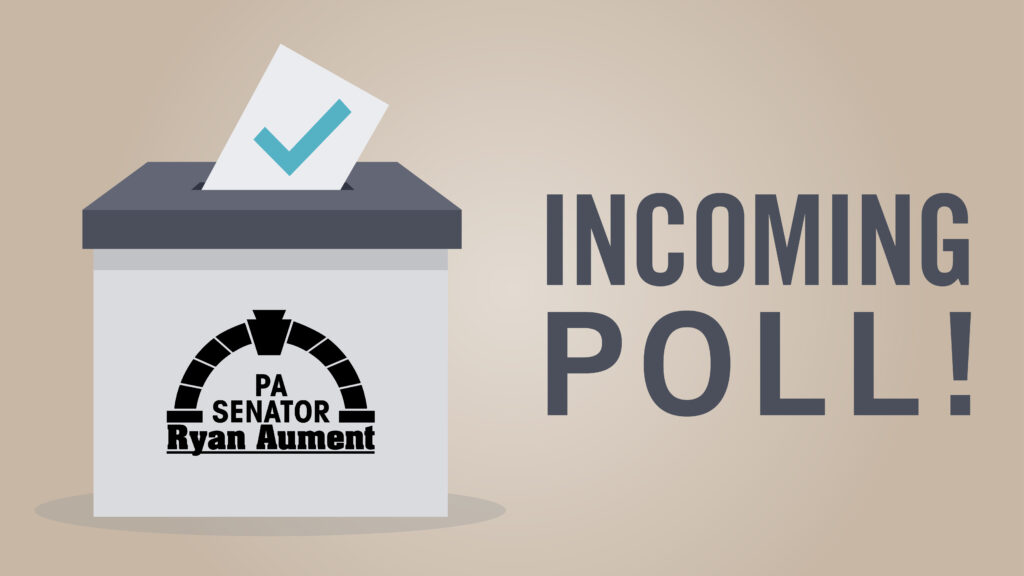 The challenges brought on by the pandemic have highlighted issues with Pennsylvania's education system. How best to educate our children has now become even more of a focus than before.
As the topic receives more attention in Harrisburg, I'm interested to know your thoughts. I invite you to fill out a legislative survey on my website about your opinion on important issues facing the state. Thank you in advance for sharing your thoughts!
Helpful Tip for Seasonal Workers Applying for UC
Applying for unemployment compensation (UC) can be a confusing process, especially for people who have not done it before. It tends to be more complicated for seasonal workers, so I wanted to share some information to clarify a section on the application that tends to cause issues.
What is the definition of a seasonal worker?
Section 402.5 Eligibility of Seasonal Workers in fruit and vegetable food processing provides the following definitions:
"Seasonal industry" means an industry, establishment, or process within an industry which, because of climatic conditions making it impractical or impossible to do otherwise, customarily carries on fruit or vegetable food processing options, or both, only during a regularly recurring period of 180 days of work or less in a calendar year.
"Seasonal worker" means a worker who performs commercial canning or commercial freezing services for a fruit or vegetable food processing operation for less than 180 days of work.
The term "seasonal worker" only applies to individuals working in the agricultural business whose employer has received a UC exemption so the workers are not eligible for benefits. Anyone who is not a seasonal worker but is not working in the winter is considered to be laid off. Being laid off is the same as lack of work and being furloughed; there is no difference between the terms.
An application indicating the person is a seasonal worker unnecessarily holds up their claim if he or she is not an agricultural worker. The delay can be avoided by choosing "Regular" under "Type of Employment" and then selecting "full time."
Where does this question get asked in the initial application?
The "Type of employment" field appears on the Employment History page and will have to be completed for each employment history entry.
Is there any context/info provided with the question to explain what a seasonal worker is for purposes of the UC Law?
Currently, there is no additional information about Seasonal Employment on the Employment History page, but it is in the process of being corrected.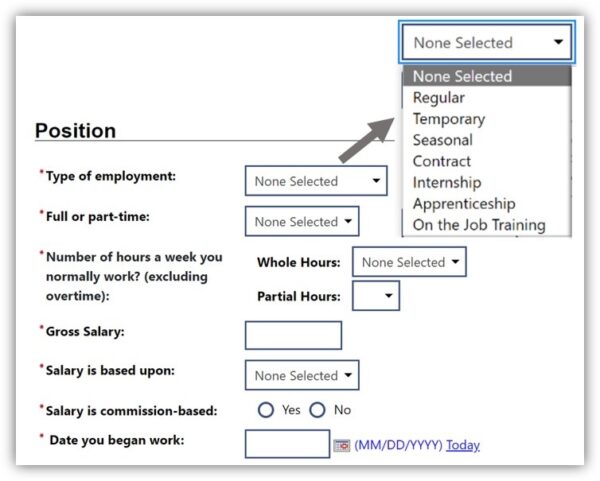 My office is happy to help with any questions that remain regarding UC, and I encourage you to call 717-627-0036 if you need assistance.
Senate Accomplishments: Education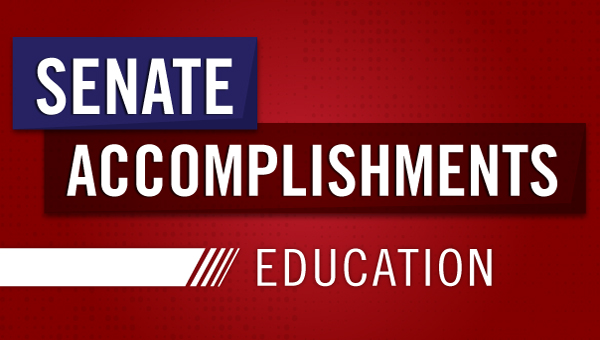 Building on last year's efforts, Senate Republicans will continue their work in 2022 to ensure students receive a proper education during the shifting elements of the pandemic.
In 2021, the Senate acted to allocate $500 million in federal funds to help ensure schools reopened, sustained safe operation and addressed student needs resulting from the pandemic. For students who experienced learning loss, the Senate passed a new law allowing parents the option to have their child repeat a grade level during the 2021-22 school year due to COVID-19.
Other legislation passed by the Senate eased school staffing shortages by making permanent a temporary program that gave schools an option to use teachers-in-training as substitutes and providing schools with more hiring flexibility for day-to-day substitutes.
You can find more key education bills passed by the Senate here.
Farmers and Mental Health Discussed by Senate Committee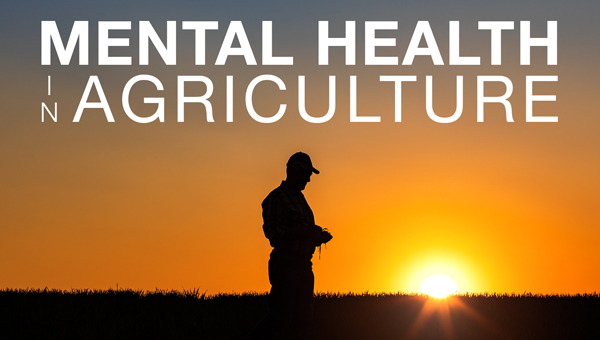 The Senate Agriculture and Rural Affairs Committee this week held a discussion about mental health in agriculture at the Pennsylvania Farm Show Complex and Expo Center.
The panel heard from Secretary of Agriculture Russell Redding, mental health professionals and others about the unique challenges faced by farmers.
Pennsylvania recently received a two-year, $500,000 federal grant to bolster mental health services and resources for the agricultural community, and the Department of Agriculture is launching a statewide education and awareness campaign in February. The department is working with the national AgriSafe Network to provide a 24/7 mental health hotline for agricultural producers in the near future.
Homeowner Assistance Program Opens Feb. 1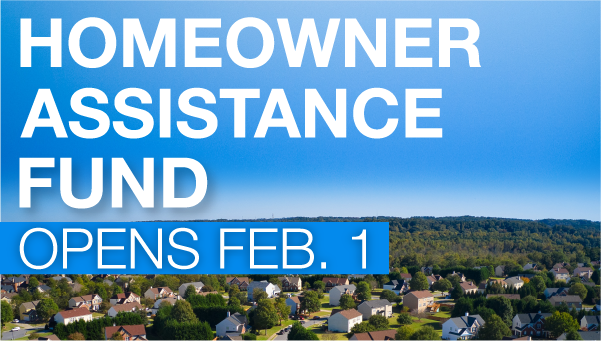 Beginning Feb. 1, income-eligible Pennsylvania homeowners facing unforeseen financial hardships because of the COVID-19 pandemic can apply for assistance.
The Pennsylvania Homeowner Assistance Fund (PAHAF) will help Pennsylvania homeowners whose household income is at or below 150% of the area median to prevent or ease mortgage delinquencies, defaults, foreclosures, displacement and utility disconnection.
The General Assembly allocated $350 million in federal funds for the program. The legislature also established a Construction Cost Relief Program to support the production of developments by addressing financial deficiencies directly attributed to the effects of the pandemic.
Homeowners can learn about PAHAF and see a list of organizations that can assist them by visiting www.pahaf.org or by calling the PAHAF call center at 888-987-2423 Monday through Friday from 8 a.m. to 8 p.m.
Caring for Dogs in Winter: The Law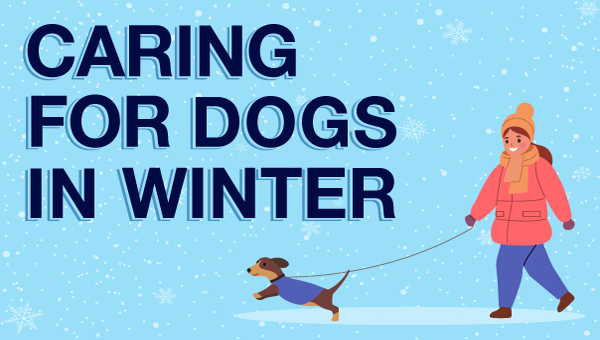 Now that cold weather is upon us, I'd like to remind you of the 2017 law designed to prevent animal cruelty in harsh conditions, particularly involving dogs.
Under Act 10 of 2017, an unattended dog may be tethered for no more than nine hours in a 24-hour period and must meet the following criteria:
The dog may not be tethered for longer than 30 minutes in temperatures below 32 degrees or above 90 degrees Fahrenheit.
The tether must be of a type commonly used for the size and breed of dog and at least three times the length of the dog or 10 feet, whichever is longer.
The tether must be secured to a well-fitted collar or harness by means of a swivel anchor, swivel latch or other mechanism designed to prevent the dog from becoming entangled.
The tethered dog must have access to water and an area of shade to escape the direct rays of the sun.
Penalties range from up to 90 days in jail and/or a $300 fine for neglect to seven years in jail and/or a $15,000 for aggravated cruelty. You can read more about Pennsylvania's animal cruelty laws here.
Jan. 21 Transportation "Innovations Challenge" Deadline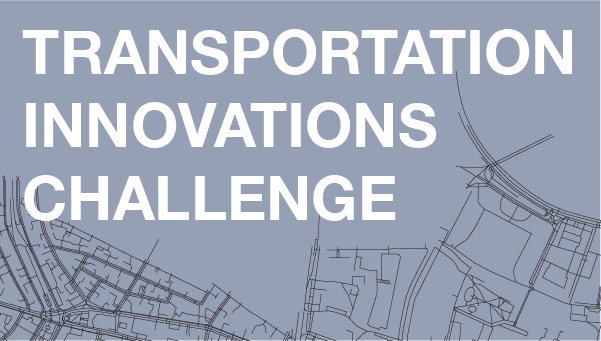 High school students have until Jan. 21 to submit entries in the Pennsylvania Department of Transportation's latest Innovations Challenge. The contest encourages students to use their problem-solving and creative abilities to solve real-world transportation challenges in a competition among their peers.
This year's Innovations Challenge asks students to develop a comprehensive and cost-effective public engagement strategy, beyond the current public engagement procedures (outlined in Publication 295) that uses innovative technologies and tools that PennDOT can implement to more effectively engage and connect with all age groups during the transportation planning and project development process.
Regional challenge winners will be selected and invited to compete for the state championship, which will be held in spring. The first-place team wins $4,000.
Martin Luther King Jr. Day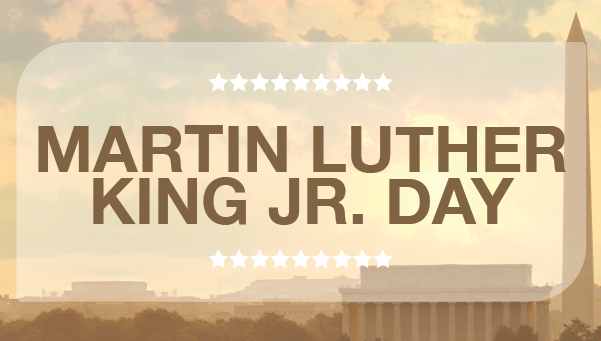 Monday is Martin Luther King Jr. Day across America. It's a time to rededicate ourselves to bridging divides and fostering true racial harmony.
"I have a dream that my four little children will one day live in a nation where they will not be judged by the color of their skin but by the content of their character." – Rev. Martin Luther King Jr.