January 10, 2019
Op-ed: Successes and Failures of 2019
The beginning of 2020 is the perfect time to reflect on the successes and failures of 2019, as well as the goals we can accomplish in the year ahead.
In the video below, I discuss some of the notable accomplishments from this past year – including progress toward a better teacher evaluation system, new tools in the battle against heroin and opioid addiction, and new resources for career and technical education – and my most bitter disappointment: the failure to address challenges facing the nuclear energy industry.
I also discuss some of the potential highlights of the year ahead, including plans to tackle the crippling student debt crisis in order to help more young people achieve earned success in the workforce. More information is available in the video below.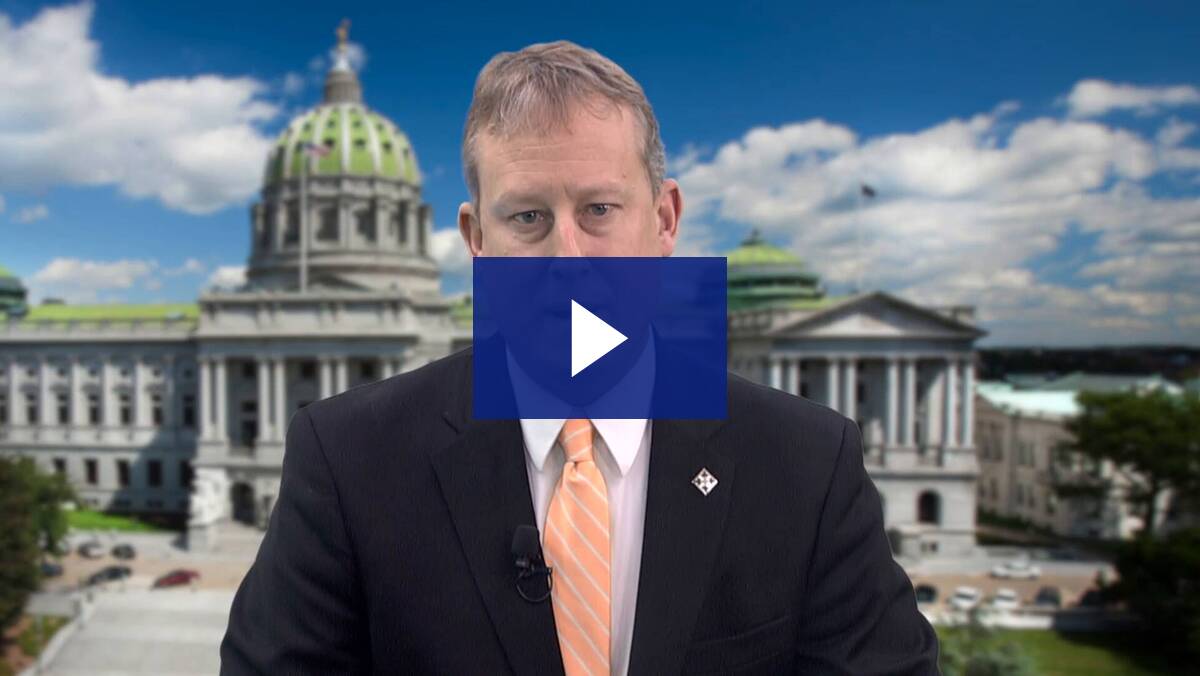 Survey Solicits Feedback on Lancaster County's Future
The Lancaster County Planning Commission is asking community residents to complete a survey as part of its Places 2040 plan to ensure our county remains a great place to live, work and raise a family for decades to come. The survey covers a wide range of topics, including education, resource protection, growth and development, and future direction and policies.
More information and a link to the survey is available here.
Recycling Options Available for Real Christmas Trees
As many local families take down decorations after the holidays, disposing of Christmas trees is one of the first orders of business. The National Christmas Tree Association offers a number of alternatives to placing trees at the curb for trash collection.
Some of the suggestions include taking trees to a drop-off recycling center, donating to tree recycling/mulching programs, or repurposing trees as bird feeders, fish feeders or soil erosion barriers. More ideas for Christmas tree disposal are available here.
---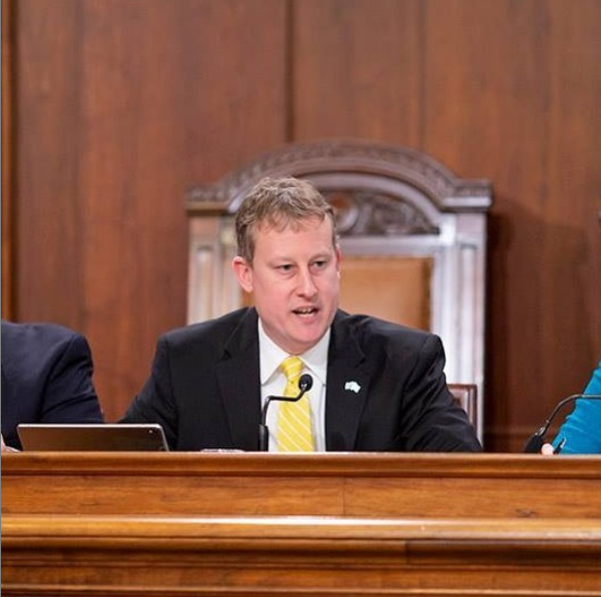 I appreciated the great discussion this week about the skills needed for the jobs of today and tomorrow during the Higher Education Funding Commission's meeting at West Chester University.
---
Save the Date: Real ID Seminar Scheduled for February 12
Beginning on October 1, Pennsylvanians will need a Real ID-compliant driver's license, photo ID card or other form of federally accepted identification in order to enter a federal building or board a commercial flight.
In order to give community residents more information about Real ID, I plan to host a seminar on this topic in Lititz on February 12 with my colleague Senator Scott Martin. Real IDs will not be issued at this event; the seminar is for informational purposes only.
I will include more details about this event in my next e-news. A link to register is available here. I hope to see you there!
Statewide Video Competition Challenges Students to Share Ideas on Farming
Pennsylvania has a rich heritage of farming that dates back centuries, and agriculture remains the state's top industry today. However, that heritage is threatened by difficult market conditions and an aging population of farmers. For every four farmers in Pennsylvania over the age of 65, there is only one farmer under the age of 35.
The third annual "Talk To Your State Senator" statewide video competition challenges middle and high school students to share their ideas about how Pennsylvania can reverse these trends and ensure the agriculture industry will have a bright future in our Commonwealth.
The contest, which is sponsored by the Senate of Pennsylvania and Rutter's, is open to Pennsylvania students in grades 6 through 12, including all public school, private school and home school students. Participants are encouraged to submit video entries of no longer than three minutes that promote the future of farming in Pennsylvania.
A total of $10,000 in prizes will be awarded through the PA 529 college savings program administered by the Pennsylvania Department of Treasury. Contest entries must be submitted by January 31, 2020.
More information on the contest is available online at www.legis.state.pa.us/talk-to-your-state-senator/.