January 11, 2019
Committee Assignments Open Up New Opportunities on Education Policy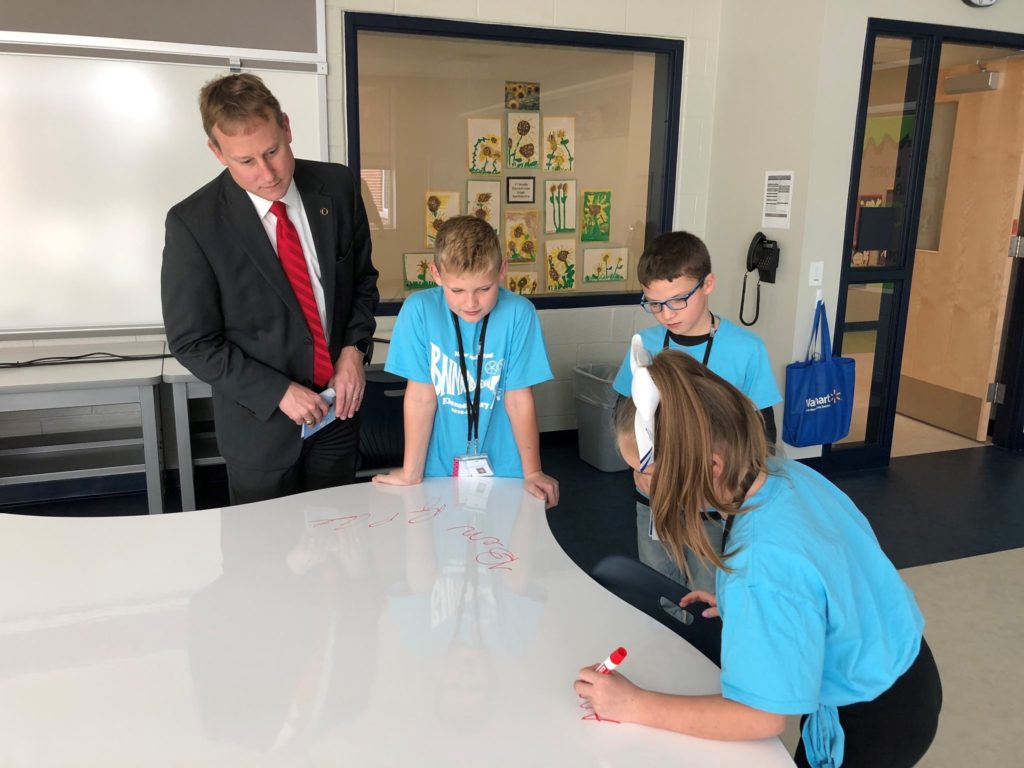 I was honored recently to be appointed by Senate President Pro Tempore Joe Scarnati to serve as Chairman of the Senate Education Committee for the 2019-20 Legislative Session. Education consistently ranks as one of the most important issues in Pennsylvania, and I deeply appreciate the opportunity to play a leading role in addressing one of the most critical policy discussions in the state.
One of my highest priorities as a lawmaker is promoting an opportunity society in which every individual has a chance to experience earned success. That starts with making Pennsylvania not just a national leader in education, but a global leader in creating a high-quality learning environment for students.
I look forward to working with members on both sides of the aisle and all stakeholders in the education community to help transform Pennsylvania's school system and better prepare students for the career of their choice.
More information about the appointment and my priorities for the committee are available here.
New Program Supports "Clean Slate" Participants
Last year, the General Assembly passed a new law designed to help individuals with low-level, non-violent criminal records re-enter the workforce and pursue fulfilling careers. Community Legal Services recently partnered with the Pennsylvania Bar Association to provide free legal support to help individuals navigate the process of sealing criminal records under the new "Clean Slate" law.
More details about the new program are available here.
The 2019 Pennsylvania Farm Show offers something for the whole family. I had the honor of participating in the Celebrity Draft Horse competition again this year. Congratulations to all of our local participants at this year's event. You make Lancaster County proud!
FTC Warns Consumers of Social Security Scam
The Federal Trade Commission (FTC) is urging consumers to be aware of new scams involving callers pretending to be from the Social Security Administration (SSA) in an effort to gain access to an individual's personal and banking information.
The scam involves a caller telling a consumer that their Social Security number has been linked to identity theft or another crime. The caller then asks the consumer for their Social Security number and other personal information that could be used for the purposes of identity theft.
The SSA will never call to ask for an individual's Social Security number. More information about this scam – and how to avoid it – is available here.
2019 Fishing Licenses Available Now
Pennsylvania anglers can purchase their 2019 fishing license now at any of the state's 700 issuing agents, county treasurer's offices, Pennsylvania Fish and Boat Commission regional offices, or online at www.gonefishingpa.com.
Licenses purchased now at a cost of $22.90 will be valid through December 31, 2019. More information for anglers is available online at http://www.fishinpa.com/.
Save the Date: Open House Scheduled for February 12
It is critical for elected officials to regularly meet with constituents to ensure the interests of all community residents are being represented. I look forward to spending time with local residents at an Open House event at my district office in Lititz on February 12 from 3-7 p.m.
The event offers an opportunity for local residents to discuss issues of local importance, pick up materials related to state government and meet the hardworking staff of my district office. I hope to see you there!