Thank you for subscribing to my E-newsletter. I am honored to serve the 36th Senatorial District and look forward to working with you toward building a stronger Pennsylvania. This E-newsletter serves to keep you updated on what is happening throughout  Lancaster County and what I am doing as your State Senator in Harrisburg – I hope that you find it helpful! Should you have any questions, comments, or concerns, please DO NOT reply to this email; instead, please feel free to contact me here.
In this Issue:
Take Senator Aument's Legislative Survey to Share Your Thoughts
Introducing Legislation to Expand School Choice for Military Families
Limiting Unchecked, Unilateral Action in Defense of Pennsylvanians
Aument Announces Traffic Safety Funding for Dangerous Intersection
Help is Available for People Struggling with Water Bills
Senate Accomplishments: Health Care
PA Farm Show Kicks Off Saturday
Resource Page for COVID-19 Prevention and Treatments
Citizens Can Comment on Proposed Redistricting Plans
New 511PA Travel Information Features
---
Take Senator Aument's Legislative Survey to Share Your Thoughts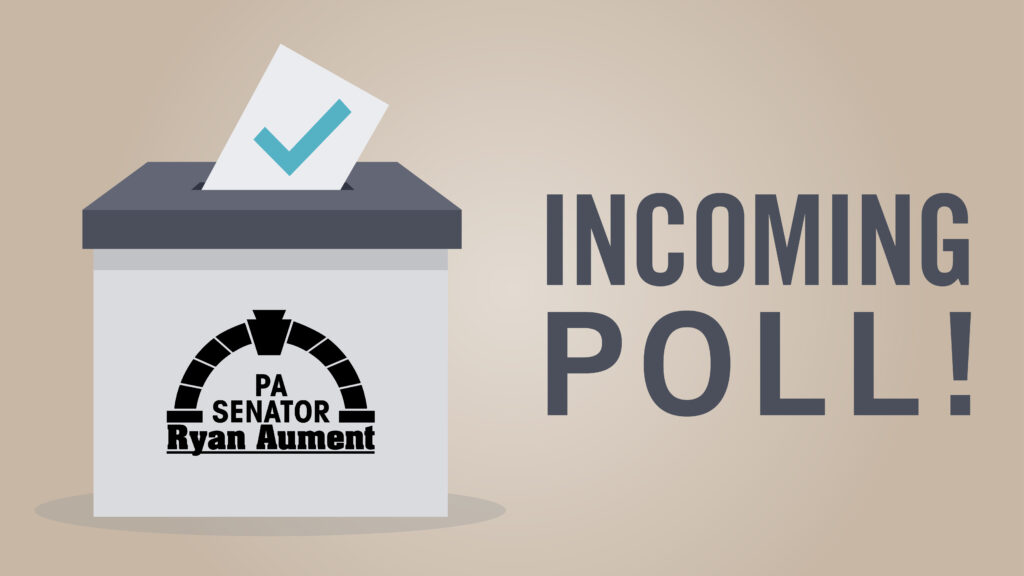 Gathering feedback on the issues facing our community is an important part of being an elected official. The people of Lancaster County are always my greatest resource.
A legislative survey is available on my website now. I hope you will take a few minutes to complete the survey and share your views on some of the important issues in our state today.
The survey is available here. Thank you in advance for sharing your thoughts!
Introducing Legislation to Expand School Choice for Military Families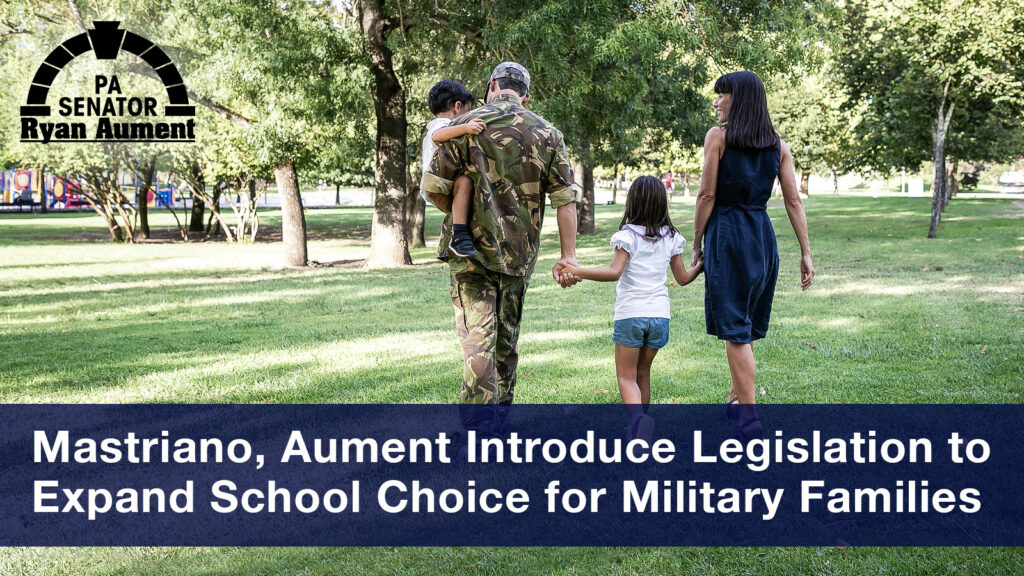 Sen. Doug Mastriano (PA-33) and I have officially introduced legislation to create Educational Opportunity Accounts (EOAs) for military families.
EOAs are restricted use accounts, funded by a percentage of the state per-pupil education subsidy. Senate Bill 999 will provide military families with maximum flexibility in their ever-changing lives. The accounts can be used for a variety of education-related expenses, including tuition, tutoring, testing-related fees, textbooks and curriculum.
Senate Bill 999 has been referred to the Education Committee where it now awaits a vote.
Click here for more information.
Limiting Unchecked, Unilateral Action in Defense of Pennsylvanians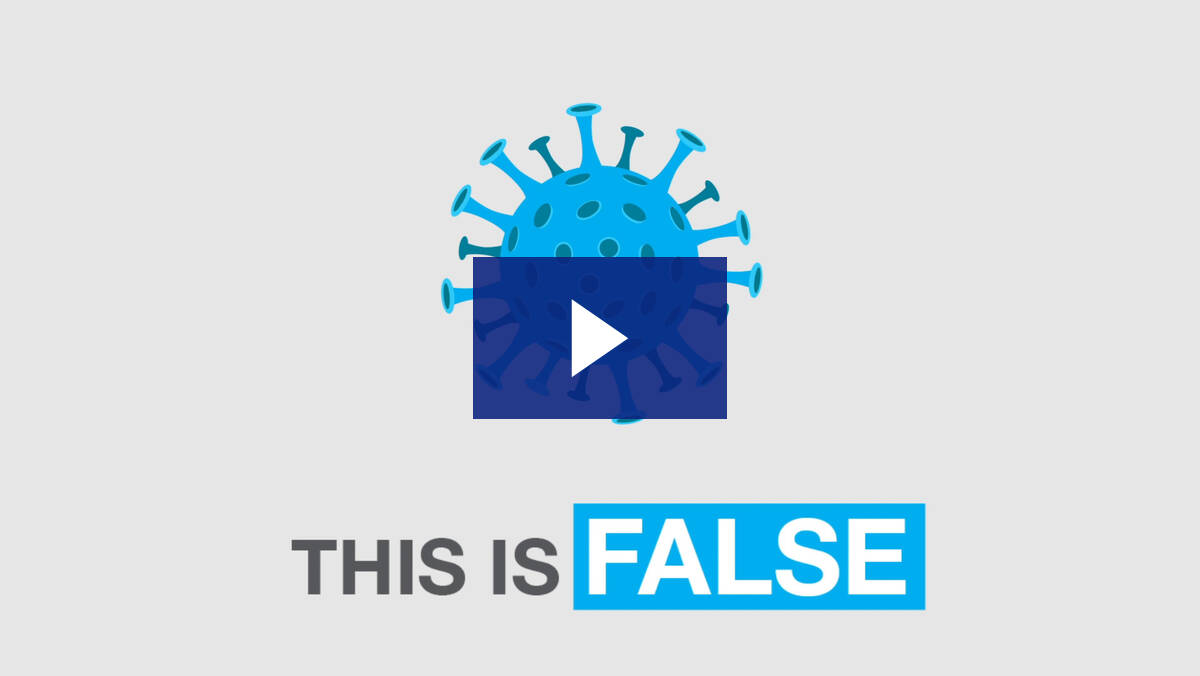 With a year remaining in his term, Gov. Tom Wolf already issued an unprecedented 52 executive orders. The prior administrations issued an average of just over 16 executive orders.
In an effort to explain away this blatant power grab, the governor claimed that the increase was necessary to control the COVID-19 pandemic. However, only two of the 52 orders were related to the pandemic.
Instead, the increase in executive orders is an attempt to circumvent the will of the people through unilateral, unchecked action. No administration, regardless of party, should be able to have this much power.
Learn more about my proposals to address this problem here.
Aument Announces Traffic Safety Funding for Dangerous Intersection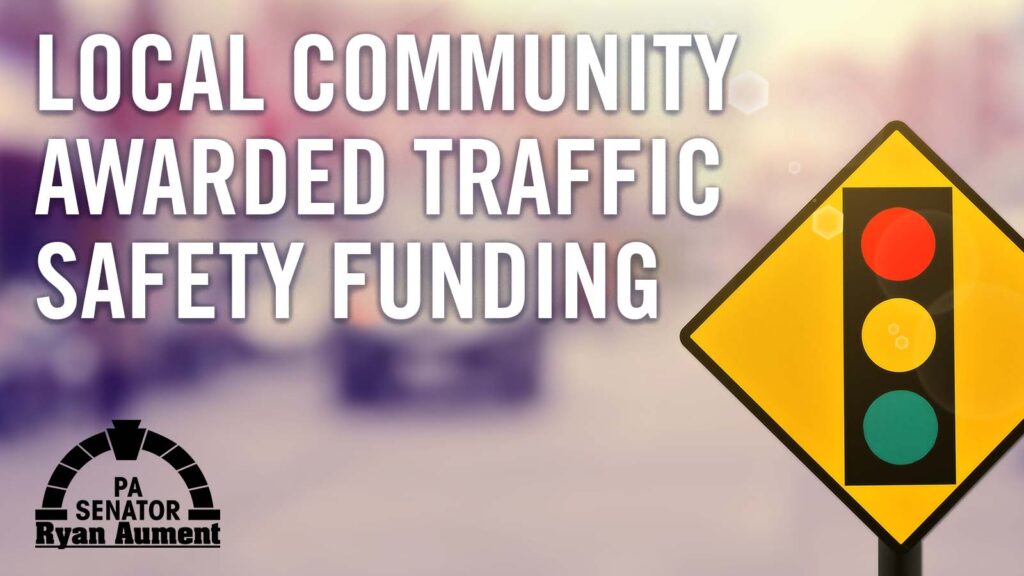 Mountville Borough will receive $460,953 through PennDOT's Automated Red Light Enforcement (ARLE) program to enhance traffic safety through the modernization of an existing traffic signal at an intersection in the community.
The funds will be used to revitalize the intersection of West Main Street (Route 462), East Main Street (Route 462), North Manor Street and South Manor Street (Route 3017), including the replacement of 8″ 4-way signal heads with 12″ signals on mast arms.
The Mountville project was selected, among others, by an eight-member committee based on criteria such as safety benefits, cost, and local impact. More information on ARLE can be found here.
Help is Available for People Struggling with Water Bills
Help is available for low-income families with overdue water bills. The Low-Income Household Water Assistance Program (LIHWAP) is a temporary assistance program providing crisis grants that do not have to be repaid.
If you have an emergency situation and are in jeopardy of losing your water service, you can receive one grant for your drinking water service and one crisis grant for your wastewater service, up to $2,500 each. Crisis situations include past-due water bills, termination of utility service, and danger of having utility service terminated (received a notice that service will be shut off within the next 60 days).
Click here for more information, including eligibility requirements.
To apply online, visit compass.state.pa.us. Paper applications are available by calling 877-395-8930.
Senate Accomplishments: Health Care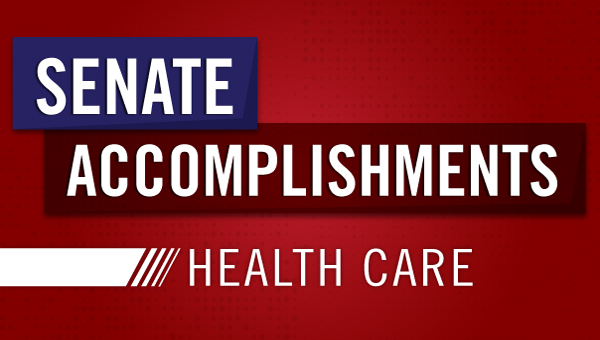 In its ongoing effort to improve access to quality health care, the Senate rounded out 2021 by passing new laws to preserve and expand prescription drug assistance for Pennsylvania senior citizens.
Passed by the Senate and signed into law last month was legislation that extends the Social Security cost-of-living-adjustment moratorium for individuals enrolled in PACE and PACENET to preserve access to these senior citizen prescription drug programs.
The Senate also passed a new law that expands income eligibility for PACENET, allowing an additional 24,000 Pennsylvania seniors to receive help with prescription drug costs.
Other new healthcare laws passed by the Senate boosted donations to fight breast cancer, created the Living Donor Protection Act, encouraged more physician assistants to stay and practice in the Commonwealth, reduced nursing home labor shortages, continued to confront the opioid crisis, and more.
PA Farm Show Kicks Off Saturday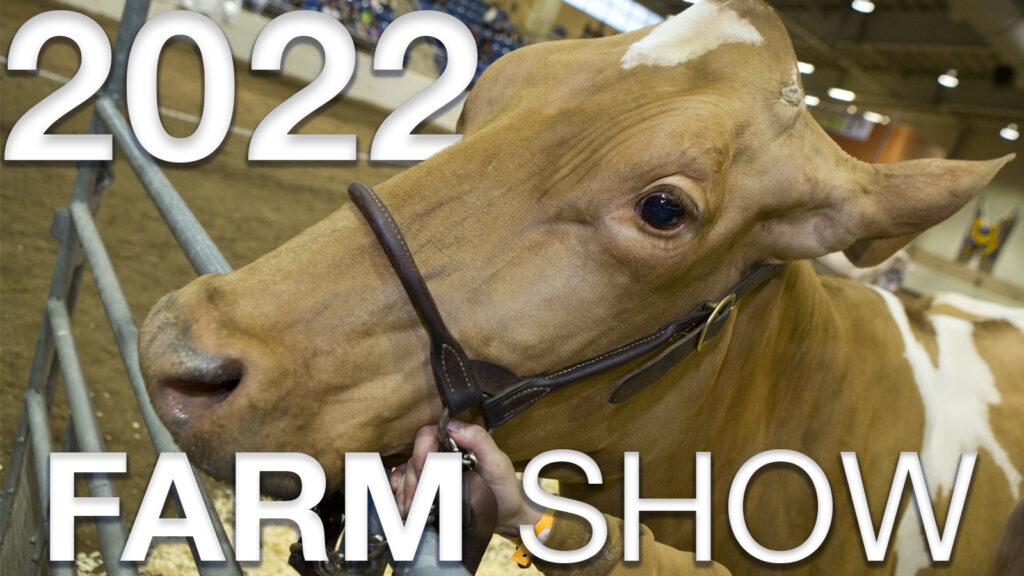 The 106th Pennsylvania Farm Show kicks off this Saturday in Harrisburg, and will feature nearly 6,000 animals, 12,000 competitive events and exhibits, 300 commercial exhibits and hundreds of educational and entertaining events.
In addition to the farm animals and competition, the Farm Show is known for the Food Court smorgasbord. You can find a complete schedule of events here.
Visitors to the Farm Show Complex will not be required to wear a mask, but the Department of Agriculture is encouraging people to wear masks and practice social distancing at the event. Entrance is free, but parking costs $15 per car at all Farm Show complex lots.
The Pennsylvania agricultural sector supports 593,000 Pennsylvania jobs and annually contributes $132.5 billion to the state economy.
Resource Page for COVID-19 Prevention and Treatments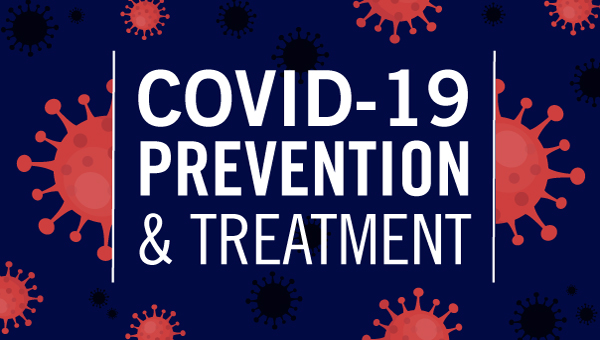 There are now multiple COVID-19 prevention and treatment options authorized by the FDA for emergency use in patients at high risk of developing severe COVID-19. While they're not substitutes for vaccines, they might be right for some people.
The state Department of Health website has information regarding the distribution of COVID-19 Prevention and Treatments, covering:
You can find locations for prevention medicines and treatment at Therapeutics Distribution | HHS Protect Public Data Hub and information also can be found on local distributions of the oral antiviral medications Paxlovid and Molnupiravir. The supply of oral antiviral medications is extremely limited until national production increases. Consult with your healthcare provider on the appropriateness and availability of these treatments.
Citizens Can Comment on Proposed Redistricting Plans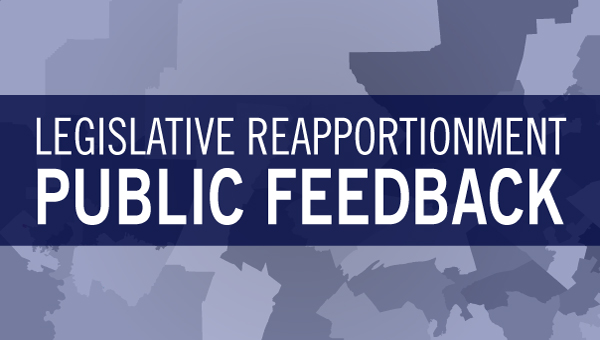 Hearings begin this week by the Legislative Reapportionment Commission to gather feedback from Pennsylvania citizens regarding the preliminary plans for state Senate and House of Representatives legislative redistricting.
The hearings will be held in Hearing Room 1 of the Capitol's North Office Building and will use Zoom to allow virtual participation. The hearings will also be livestreamed.
To speak at a hearing (in person or virtual), the commission requires registration in advance:
To accommodate as many speakers as possible, the commission will limit the remarks of each speaker to five minutes. The submission of written testimony prior to the hearing is requested but not required. Written testimony can be submitted on the Commission's public website portal.
New 511PA Travel Information Features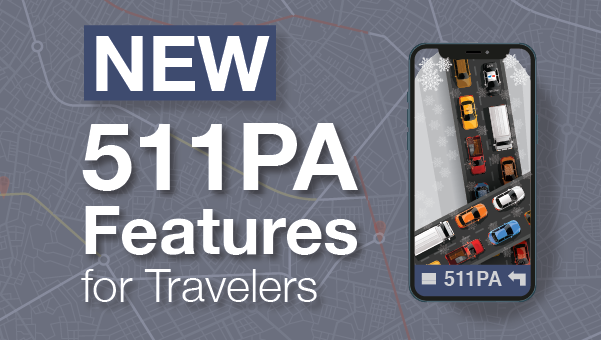 The 511PA traveler information service has new features and alert customization for passenger vehicle and commercial vehicle drivers.
511PA allows motorists to set up personalized travel alerts for specific roadways, days of the week, and times of the day. Users can now select the type of alerts they would like to receive, rather than receiving all alerts. Categories include incidents, roadwork, general travel information, travel restrictions, and weather-related alerts.
Additionally, motorists can now use just an email or mobile phone number for speed and vehicle restrictions or full roadway closures without creating a personalized account.
For commercial vehicle drivers, 511PA now includes locations for all bridges under legal height (13′ 6″) over state roads to improve information that drivers may be receiving from third-party navigation systems. This information can be viewed on the web map and is also available as an alert that can be heard in drive mode on the mobile app.